The Marietta City Schools Board of Education recognized a $70,000 grant by Lockheed Martin Aeronautics Company to Lockheed Elementary during Tuesday's meeting. The money will fund a new STEM innovation lab and will be designed as an elementary school version of Lockheed Martin's iLab.
 "We are so thankful Lockheed Martin cares so much about all of our schools," Superintendent Grant Rivera said during the presentation.
Lockheed isn't the only school receiving an upgrade. The board approved a contract with School Specialty to transform the library at Hickory Hills Elementary into a Learning Commons. Dunleith and Sawyer Elementary Schools have already been upgraded. Marietta Center for Advanced Academics' transformation was approved last month. The changes include fresh paint, Elo Spooner tables, movable bookshelves and updated technology to accommodate groups and individuals. The cost is just under $47,000 and the funds come from a combination of E-SPLOST V, local school funds and media center funds. Work will start during the February break.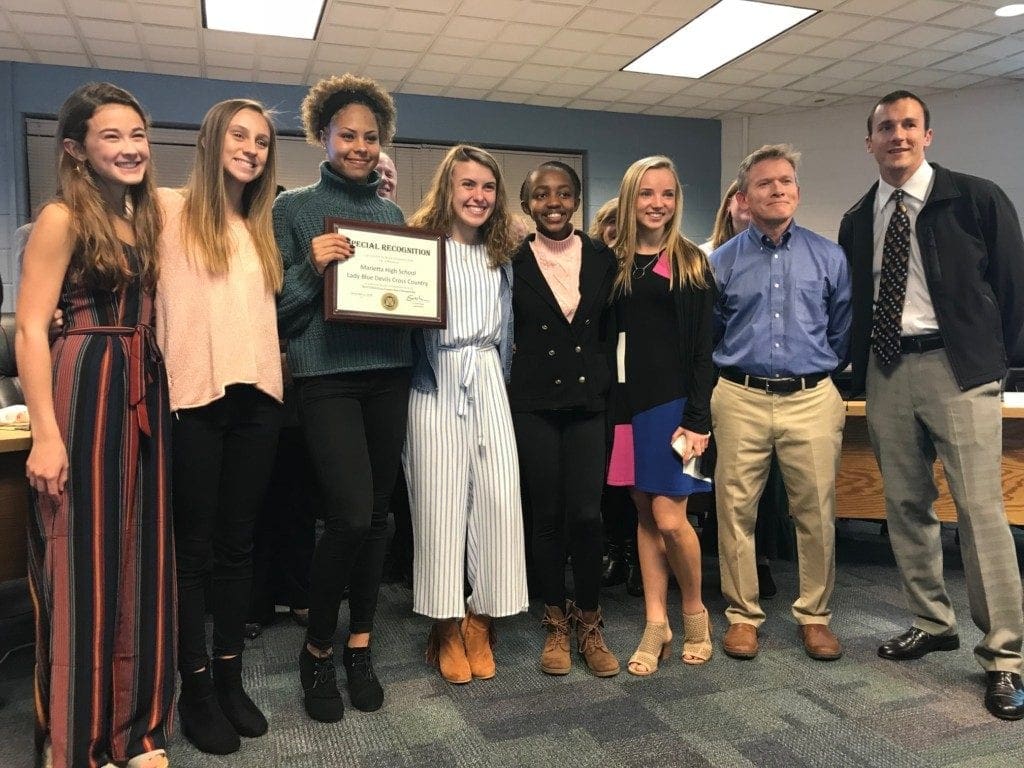 In order to meet the needs of students receiving special education services, the board approved an increase in its contract with Allied Instructional, LLC, at a cost of $15,900 to meet the needs of new students with visual impairments. They also approved a contract with Foundations Therapy, at a cost not to exceed $65,000, in order to obtain occupational therapists. Both will be paid out of the general fund.
As part of district-wide safety improvements, the board approved a contract with Bearcom to provide digital communication radios to all Marietta City schools after a successful piloting program in three locations. The project is scheduled to be completed by March 2019. The cost is $31,800 and funded by E-SPLOST IV.
Lance Johnson of the transportation department received recognition as employee of the month for his work on an app that allows parents to track their children's buses. Michael Laing, a third grader at Dunleith Elementary School, was also acknowledged as student of the month.