U.S. Representative Lucy McBath was the keynote speaker at the 2019 Human Rights Campaign (HRC) Gala Dinner held on May 4, at the Hyatt Regency in Atlanta.
The Democratic Congresswoman joined in the celebration for the largest LGBTQ civil rights organization in America, which also honored Actress Cynthia Erivo and actor Ryan O'Connell.
Headed by President Chad Griffin, HRC is a non-profit organization, with over 3 million members, that has advocated for the rights of the LGBTQ community for almost 40 years.
McBath made headlines last November as the first the Black woman to be elected to Georgia's 6th District after defeating Republican candidate Karen Handel, who was elected as the first Republican woman to fill the seat two years prior.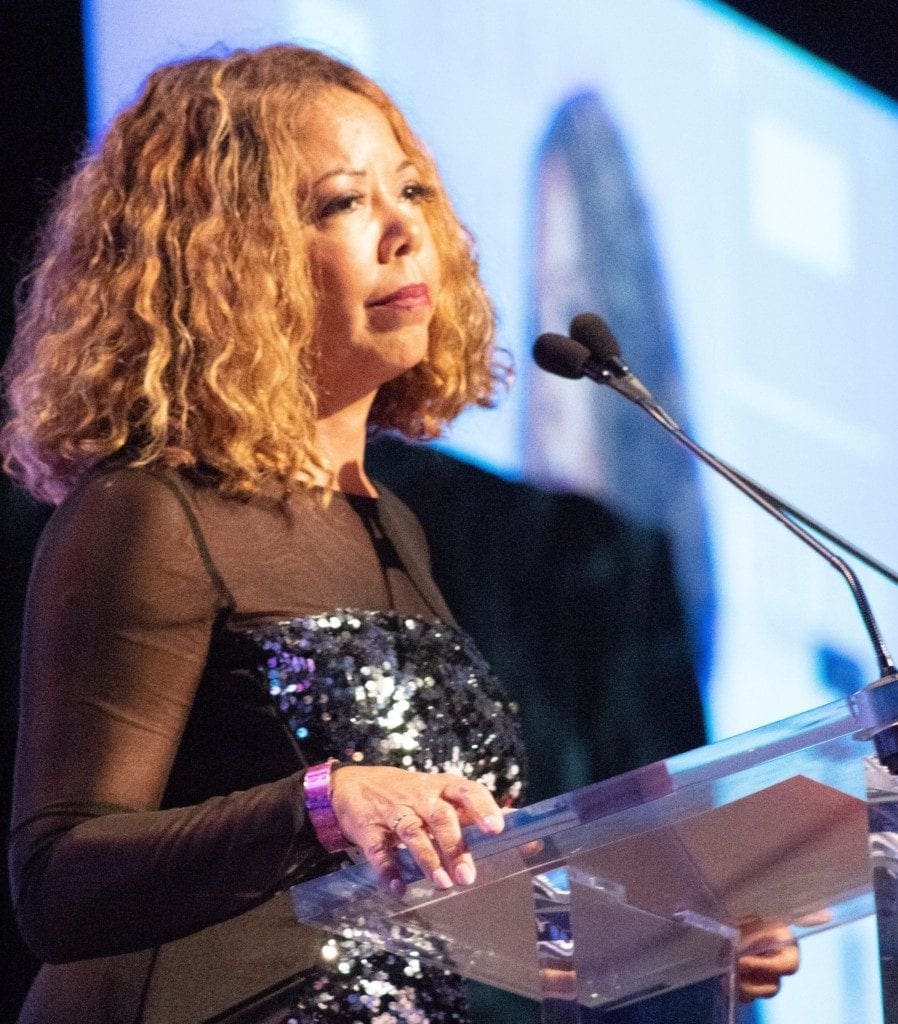 As she took the podium, McBath reminded the audience that while she currently stands as a congresswoman from Georgia, she will always be a "Marietta mom" who fights from gun safety and equality.
"My experience is one of a normal mom, living in Marietta, GA. I worked for over 30 years as a Delta flight attendant and I dedicated my life to being a mother to my son, Jordan Davis," McBath said."
"I was ready to send my son to prom, then to college, and to see all of the things that we would do, and be, in life. Then on November 23, 2012, I received that phone call that I wish no other parent ever receives. I learned that man felt intimidated by my son, and his friends playing music in my car. So this man, fired 10 bullets into the car, killing my son, and simply drove away."
Subsequently, after her son's death, McBath became a spokesperson for Moms Demand Action for Gun Sense in America, beginning her work as a gun safety advocate. She's built her career on her story and her advocacy work, which has touched members of all communities.
As McBath continued her speech, she recounted the infamous shooting at Pulse Nightclub in Florida; saying she watched as many people in the LGBTQ community, including people of color, lost their lives to another senseless act of gun violence.
McBath also took the opportunity to take shots at President Trump and his relationship with the National Rifle Association (NRA).
"I remember the day that President Trump gathered legislatures together," McBath said. I was watching this on television. And he didn't mention looking into potential solutions to gun violence in this country. And he said, 'you don't need to be afraid of the NRA,' but within 24 hours he flipped."
"He flipped because the NRA reminded him that they had spent millions of dollars getting him elected and they do have a seat at the White House. They have a seat at the table."
However, in her short time as a congresswoman, McBath boasts that the House finally passed its "first gun safety bill in over decades."
And though she claims her family is relentlessly harassed, McBath still has no plans in backing down, saying "I ain't 'scurd.'"
"I am honored to say that I have co-sponsored, as a member of the House Judiciary Committee, I am proud to have voted for the Equality Act, and passed it on the House floor," said McBath as she made her closing remarks.
The Equality Act will serve as an amendment to the Civil Rights Act, including protects for LGBTQ individuals against discrimination.
Before leaving the stage Mcbath pledged, "I will not let anyone, anyone else, with an extreme and dangerous view take this seat back from Georgia."