A group of students at Park Street Elementary School in Marietta did a test of their engineering skills during a STEM education project in the school in April.
The program was organized by Engineering for Kids of Metro Atlanta.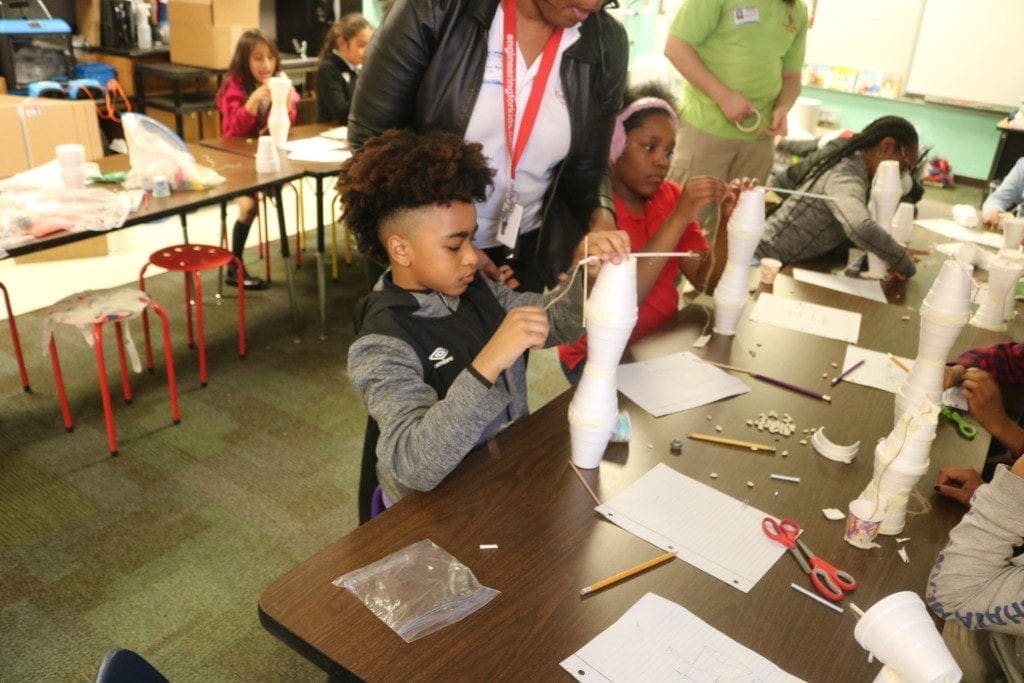 "We're doing two halves in our semester," said Maureen Myrie, Founder and CEO of Engineering for Kids of Metro Atlanta. "The first half of the term is called 'treasure hunter.' And so as a treasure hunter they have to learn how to engineer objects to be able to hunt for treasure. So today we're focusing on mechanical engineering, where they're going to be building a crane to be able to be able to lift their treasure."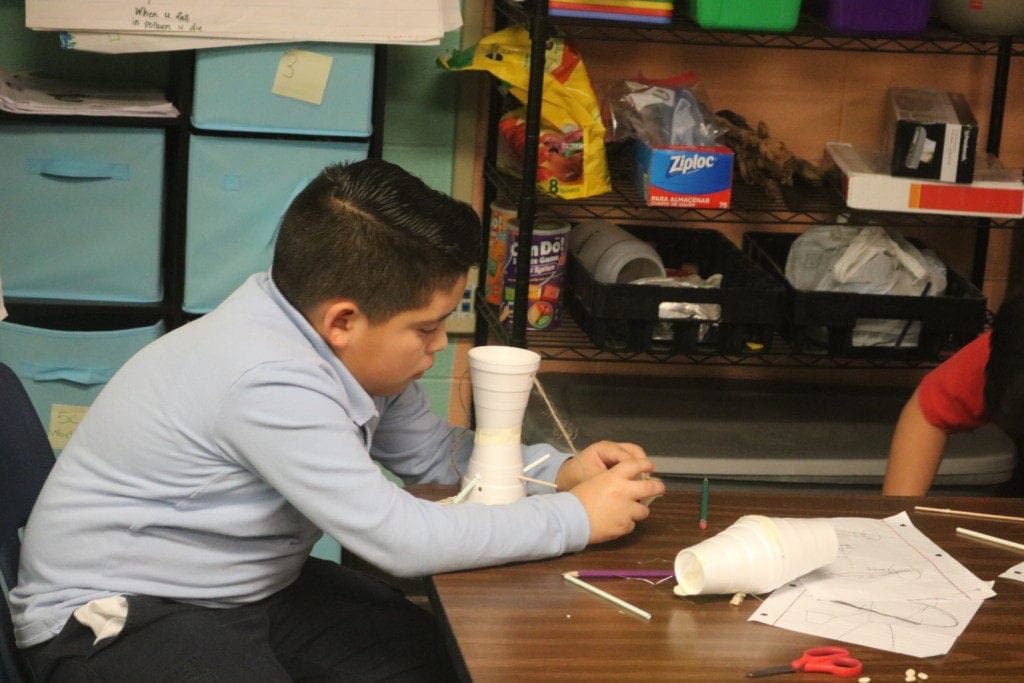 The goal of the project was to use easily found materials like Styrofoam cups, strings and tape to build a crane that would lift objects, in this case beans, from the bottom to the top.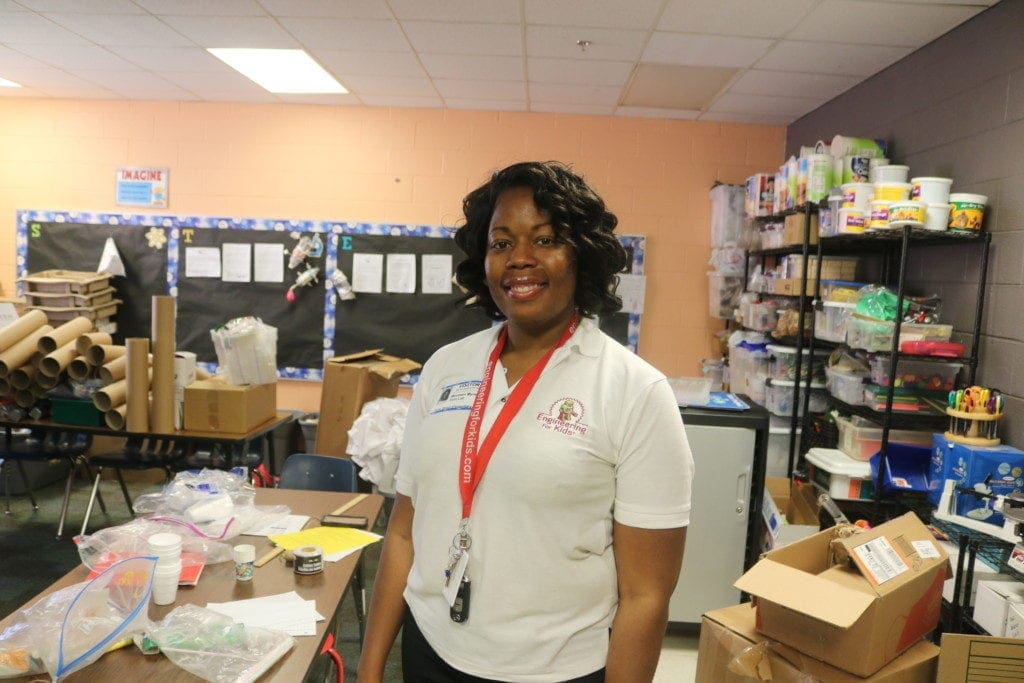 The children began the project by brainstorming and sketching out designs, and getting the approval of the instructors. They would then test and refine their project.
The first challenge was lifting several beans. Then if the crane passed that test, hex nuts would be added for additional weight.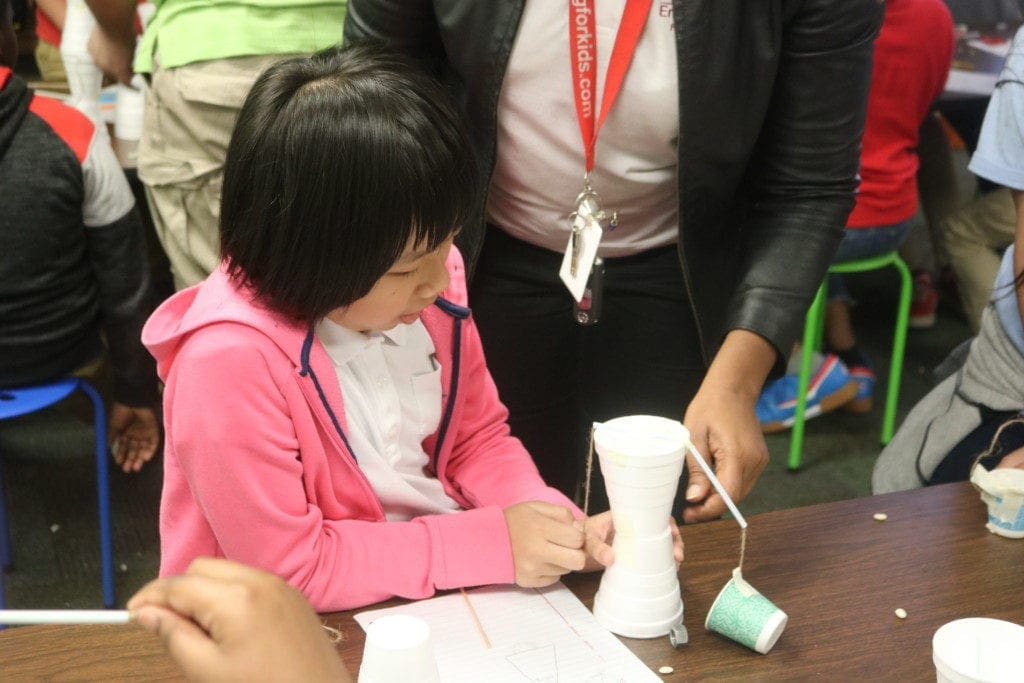 The children can take their projects home and work on them.
"This is the first program we have in the Marietta city schools. We operate in five counties in metro Atlanta: Dekalb, Cobb, Cherokee, Fulton and a little bit of Gwinnett. So what we are doing, we always want to expand our program into other school districts. Our goal is to add our program into as many schools as possible," Myrie said.
Engineering for Kids of Metro Atanta is a non-profit that accepts donations and corporate sponsorships.
For more information or to make a donation or inquire about corporate sponsorship, visit Engineeringforkidsmetroatl.org.