Baseball players with autism, Down syndrome and other special needs will get the chance to square off against former major leaguers, and it's all because Taylor Duncan wouldn't take no for an answer.
The event is Alternative Baseball's inaugural Ole Time Classic on September 14. It will take place at the Mt. Paran North Church of God in Marietta at 2 p.m. Tickets are $5.
"We always had the All Star game featuring our players playing alongside and against professional baseball players, and we still do that, but this is the first time that we've ever actually done straight up Alternative Baseball players versus former major leaguers," Duncan said.
Former professional players already slated to participate include Jeff Keppinger, Craig Brazell, Barry Evans, John Trautwein, Glenn Sutko, David Williams, Josh Stinson, Danny Young and Johnny Estrada, who spent part of his career with the Atlanta Braves.
Alternative Baseball is the brainchild of Duncan, who is also the director. He was diagnosed with autism at the age of four. Because of his diagnosis, it was difficult to find coaches who would give him a chance. When he was 12, he played a full season in a typical league, but when a new coach took over, he was cut from the team.
"As I got older I faced a lot of social stigma from where coaches would cut me from teams or not give me playing time due to their perception that those with autism can't achieve the same things as other people," Duncan said.
In 2012, he started playing slow pitch softball with a local church league but rarely got out on the field. His frustration drove him to recruit players and form his own team, and by spring 2016, he had formed the Alternative Baseball Organization for independent players aged 15 and older.
"The national team is comprised of those who have had more experience outside of our organization," Duncan explained. "It's those who have played travel or All Stars or have a lot of youth rec experience in their earlier years, but once they reached a certain age, it was like the coach didn't think they were capable of the same things as other players so there weren't many opportunities for them to continue. Some of our players could have played high school ball…but they weren't given the opportunity to do so, so we're giving them that opportunity."
Duncan started Alternative Baseball from his hometown of Dallas, Georgia, but it has spread to 25 cities in 14 states. Georgia has teams in Dallas, Atlanta, Columbus, Macon, Newnan and Powder Springs.
According to Duncan, the organization has been offered the use of a field in Marietta at no cost, but they need a coach/manager to volunteer in East Cobb.
Earlier this year the Georgia Sports Hall of Fame awarded Duncan the J.B. Hawkins Humanitarian Award for his work in the community.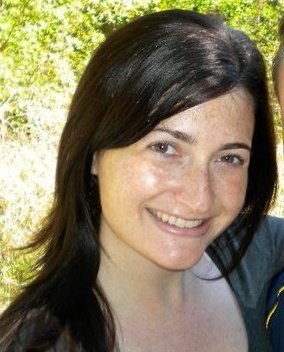 Rebecca Gaunt earned a degree in journalism from the University of Georgia and a master's degree in education from Oglethorpe University. After teaching elementary school for several years, she returned to writing. She lives in Marietta with her husband, son, two cats, and a dog. In her spare time, she loves to read, binge Netflix and travel.