The first round of results from the independent air quality testing around the Sterigenics plant in Cobb County are in, but due to the company temporarily shutting down operations in advance of the tests to install emissions reduction equipment, there are still many questions unanswered.
Eighty percent of the initial air samples tested for ethylene oxide had undetectable levels of the toxin, but these results come from testing at 25 locations for three consecutive 24-hour periods on September 3-5. The Sterigenics facility ceased normal operations on August 26.
Of the samples that showed elevated levels of ethylene oxide, one near the plant had results significantly above acceptable EPA standards.
Sterigenics specializes in sterilizing medical equipment at the plant near Atlanta Road, using ethylene oxide, a gas that is classified as a human carcinogen. It is linked to several cancers, respiratory issues, headaches and fatigue.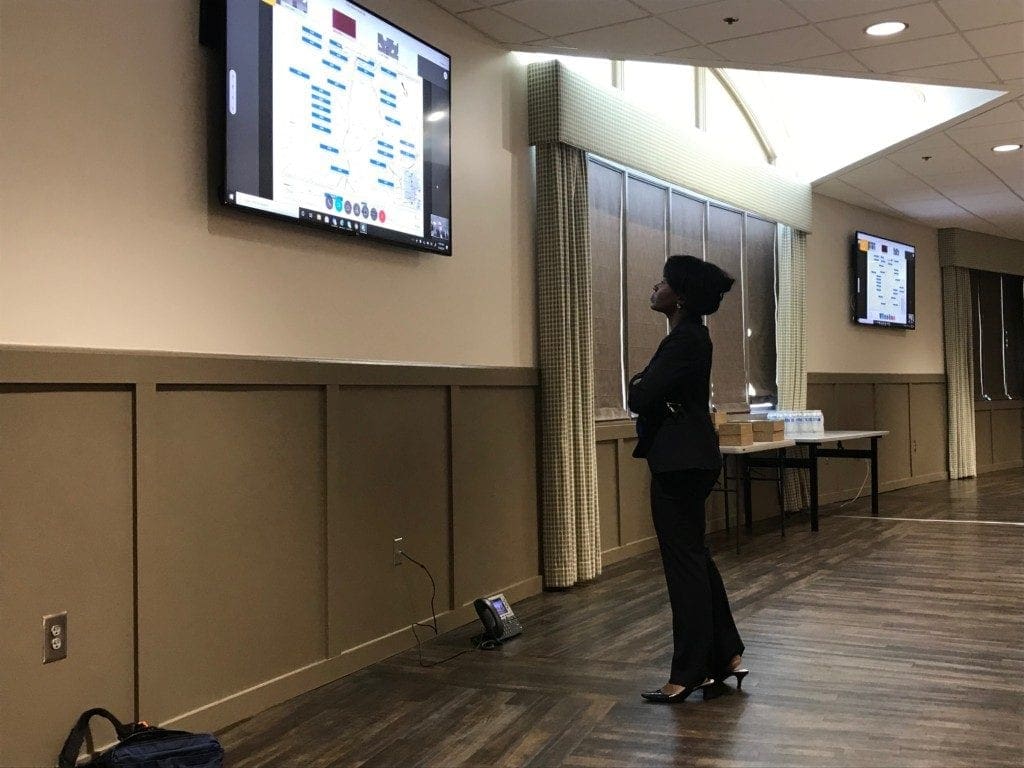 The third party independent tests are being conducted by GHD, the same company that did the air testing at the Willowbrook, Illinois Sterigenics plant, ultimately resulting in a shutdown by the governor.
GHD delivered the results to the Air Quality Oversight Committee that was established by Smyrna Mayor Max Bacon Monday at the Smyrna Community Center. The committee includes elected officials from Smyrna, Atlanta and Cobb County, the governments of which made an agreement to pay for the independent air testing.
Sterigenics plans to be operational again in October, at which point testing will resume for nine more days. That will bring the grand total of testing days to 14, since there are already two more days of completed testing being analyzed. They will be able to compare results during the shut down to the plant being operational.
Dyron Hamlin, a professional chemical engineer for GHD, explained to the committee that the laboratory detection limit for ethylene oxide is 0.04 parts per billion or 0.072 micrograms per cubic meter and that they cannot detect below that level. One part per billion is equal to ½ teaspoon of water in an Olympic-sized pool. Detections in this sampling were consistent with background levels observed at other locations in the United States, he said.
The EPA considers 0.02 micrograms per cubic meter to be the exposure level that could cause 100 additional cases of cancer per one million people. On the first day of testing, one site near the Cobb and Fulton County line, just off Bolton Road returned a result of 4.4 parts per billion or 7.9 micrograms per cubic meter, 395 times what the EPA considers acceptable.
Five other sites had elevated levels day one, ranging from 0.40 to 1.4 micrograms per cubic meter. On day two, 10 sites had detectable levels with the highest at 3.6 micrograms per cubic meter. On day three, there were five detectable locations with the highest at 0.37 micrograms per cubic meter.
Lucy Fraiser, a toxicology consultant, said she doesn't consider the levels found in the first sampling to be significant.
"The EPA's health-based comparison level is based on long-term exposure, so you can't take EPA's health-based concentration and compare that to a 24-hour sample like the ones we have collected," Fraiser said. "So to come to my conclusion I have made some exposure extrapolations and converted the long-term health-based concentrations that are published to a 24-hour level that we can compare to our data."
Concerned residents attending the meeting said they were frustrated by the lack of depth in the questions from the committee, the locations of the sampling sites and their distance from the plant, and the inability to be sure that Sterigenics will be fully operational when the testing resumes in October.
"Without having someone from the government in house, making sure that they are running at 100 percent, I don't trust what's going to happen," said Tony Adams, who lives in Cobb County.
Emrys Treasure, an Atlanta resident, said the testing is a good faith effort from Atlanta, Smyrna and Cobb County to collect real data that residents wanted.
"But there was a huge missed opportunity in getting this deployed prior to the suspension of operations for improvements, but at least we have something that resembles baseline," he said.
Bacon said that the full results of the testing will be made available to the public.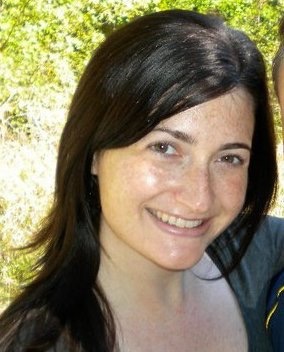 Rebecca Gaunt earned a degree in journalism from the University of Georgia and a master's degree in education from Oglethorpe University. After teaching elementary school for several years, she returned to writing. She lives in Marietta with her husband, son, two cats, and a dog. In her spare time, she loves to read, binge Netflix and travel.