Climate activists who support the Energy Innovation and Carbon Dividend Act, or H.R. 763, say it will significantly reduce greenhouse gas emissions while stimulating American innovation and the economy.
Citizens Climate Lobby is the international organization behind the crafting of H.R. 763, the bill introduced by Rep. Theodore Deutch (D-FL). Members of the Kennesaw chapter of the CCL are focused on educating the Cobb community about the bill to combat climate change, including a presentation to the Cobb commissioners on August 27.
"The two main components of global warming that's been focused on is methane and carbon dioxide. The sole focus of CCL has really been on CO2, carbon dioxide," member and activist Kathy Andregg said.
Here is how the bill works as currently written:
A carbon fee is placed on coal, oil and natural gas at its extraction point as it enters the economy.
The fee is $15 per metric ton of carbon dioxide (CO2) for the first year and goes up $10 per year, adjusted for inflation, until greenhouse gas emissions are reduced by 90 percent.
If the emission cuts don't meet the target, the annual increase can go to $15.
All of the fee money collected goes into the the Carbon Dividend Trust Fund which is administered by the Treasury Department. The dividends will be distributed, minus administrative overhead, to American households in order to offset the rise in consumer costs that will result from the fees.
There will be a carbon border fee adjustment on emissions-intensive goods, such as steel, cement and some agricultural products, that are imported or exported in order to discourage businesses from relocating. Countries that import these products to the United States and don't have an equivalent carbon price will have to pay a surcharge. Conversely, American exports to such a country will be refunded the carbon fee in order to protect competitiveness in the marketplace.
Farms receive a refund of carbon fee costs in fuels, which is considered an extension of a fuel tax exemption already in place.
Ultimately the goal is to stimulate industry innovation, while reducing American emissions by 40% in the first 12 years.
"The economy is going to respond in a free market environment to come up with some alternative energy solutions that will be much more efficient and eventually cost less," Andregg said.
She also explained that people will receive the first dividend check a month before the higher costs reach consumers. It will not be considered income for tax purposes or affect Medicaid and other benefits.
For the first year, the dividend is estimated to be $16-$24 per month, per adult, but as the carbon fee increases, so will the dividend. An online calculator can help consumers estimate how much they will receive. Because CCL expects some households to receive more in dividends than they spend on increased fuel costs, it will also stimulate job growth by pumping more money into the economy.
"One of the people that I was talking to said 'I don't know if I can be supportive of this because I live so close to the bone that I don't want to wait for the first check.' So I said, 'How about if you got the first check before the prices went up?'" member and activist Richard Arey said.
Arey acknowledged getting such a bill passed under the current administration will be a challenge. Currently only one Republican, Rep. Francis Rooney (FL) is a cosponsor. Sixty-six Democrats are cosponsoring the bill, including Georgia representatives Lucy McBath and Hank Johnson.
The Center for Biological Diversity, a conservation group, has criticized the bill, saying it would be disastrous "to eliminate the Environmental Protection Agency's ability to regulate and address greenhouse gas emissions from power plants and mobile sources like cars, trains and airplanes in exchange for a carbon dividend fee on fossil fuels."
In a press release, Brett Hartl, government affairs director for the Center said, "Setting a price on carbon that truly changes behavior is a potentially valuable tool in the fight against climate change but you can't throw out the rest of the toolbox. A low carbon fee by itself won't work, and discarding the Clean Air Act to make this seem politically palatable is just folly."
When asked about the criticism, Arey said, "Our analysis, based in part on the REMI report shows that an increasing tax on carbon as proposed in H.R. 763 will be significantly more effective than regulations that have been proposed or are currently in effect due to the combined effects on consumer choices and corresponding market forces on the energy and transportation industries, just to name the two that are most significant."
He also said the 10-year suspension of EPA control does not affect any regulations to limit the emission of any greenhouse gas because of any adverse impact on health or welfare other than its greenhouse gas effects.
"H.R. 763 would still allow state and local governments to enact additional standards. EPA has struggled to effectively control CO2 emissions in part due to court challenges that have hampered policies based on the current authority of the Clean Air Act — some of which have yet to be enacted over 10 years after that authority was confirmed by the Supreme Court," Andregg said.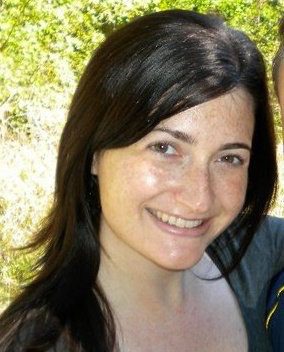 Rebecca Gaunt earned a degree in journalism from the University of Georgia and a master's degree in education from Oglethorpe University. After teaching elementary school for several years, she returned to writing. She lives in Marietta with her husband, son, two cats, and a dog. In her spare time, she loves to read, binge Netflix and travel.