By Rebecca Gaunt
Laura Judge officially launched her campaign Wednesday for the Cobb County Board of Education.
She is a Navy veteran, community volunteer, and business owner, and has two children who attend Cobb schools.
Judge, a Democrat, is running for the Post 5 seat currently held by controversial Republican incumbent David Banks. Banks has not yet announced whether he plans to run for a fifth term in 2024.
Republican John Cristadoro has also announced he is running for Post 5, which includes Pope, Walton, and Wheeler High Schools.
Age: 41
Family: Husband – married for 14 years, son – 13, daughter – 9
How long have you lived in Cobb? 9 years, 18 years in GA
Profession: Chief Operations Officer/Co-owner of Content Monsta, a digital marketing consulting agency
Volunteer/community service: Member of Mt. Bethel PTA, Member of Dickerson PTSA, Learning Commons volunteer at Dickerson Middle School, Moms Demand Action Cobb County Volunteer, Moms Demand Action GA Volunteer (was a volunteer leader until filing my declaration), Commissioner Richardson's Community Cabinet Education Lead (stepped down after declaration was filed), Watching the Funds – Cobb Leadership Team, Walton Youth Track Club Parent Volunteer, Girl Scout Troop Co-Leader, Stronger Together Member, Fund Georgia's Future Member, Georgia Coalition for Education Justice Member, Indivisible 6th District Member, Member of the East Cobb Civic Association, Member of the East Cobb Business Association
Why are you running for the Post 5 seat? What experience would you bring to the board if elected?
I'm running because I believe that it's time for a change on this board. Parents in the community are looking for transparency and responsiveness, teachers and staff are looking for support and resources, and our children need members that they can look up to and will listen to them as well when they bring their concerns to the board. If and when elected, I plan to be that member who can hear those concerns or ideas and work with Cobb's One Team and bring about success, not only from our individual schools but from the district.
You are part of Watching The Funds – Cobb, a group that examines the school district's finances and has questioned spending and transparency. What changes would you like to see in how the board and district operate financially?
As a member of Watching the Funds – Cobb, we have requested in public comment more transparency from the district with regard to purchases and even to have town halls around the budget meetings. There are so many stakeholders – because, as a resident or business owner within the district, you do support our schools through your tax payments – that don't get to attend or see meetings with the spending decisions our board members make. I've had discussions with community members about the purchase of our Iggy hand rinsing stations, and many think it was a good idea when we didn't really know much about COVID-19. However, in some of those discussions, community members did not know that we renewed the contract or how much each station even cost. These types of discussions should be happening between board members and the public. In addition, board members should be allowed to ask questions about large purchases on behalf of the taxpayers they represent who are funding the district.
The Georgia Board of Education just overhauled English/Language Arts standards to focus more on phonics and the "science of reading." What strategies or support should the district provide to its teachers, administrators, and students to increase literacy skills?
I have a struggling reader within my home, so this topic is important to me. During the beginning days of the pandemic, I had my children in virtual school, outside of Cobb schools. I immediately noticed a difference in my daughter's learning. I knew that our local elementary school had OG-trained (Orton-Gillingham) teachers where the Foundation originally covered the price of training. Those teachers helped my son with letter sounds, blends and literacy rules that my daughter had missed out on. I had to seek that added instruction out on my own. I had the funds, I had educators in my family to guide me, I contacted organizations that were doing the work within the structured literacy space and I still struggled. I found out during that time that many students diagnosed with dyslexia were leaving Cobb schools to get the help and resources they needed outside of the district. I would like to see that reduced here in Cobb County.
We need to get the training to our teachers around structured literacy, have IEPs and 504 plans for our students followed, understand what is in bills like SB48 and HB538 to get our children screened and know that you can NOT use both balanced literacy and structured literacy techniques together. It's going to be a work in progress as teachers get trained and the curriculum changes, but many of the organizations that worked to get these bills passed are willing to talk with board members and the superintendent to make this work for our children. One of my last events as the Education Chair for Commissioner Richardson was to partner with Decoding Dyslexia and let parents know the root cause of the problem and how to advocate to fix it. They gladly brought in many from the literacy space to talk with attendees. I'm excited to see what the district can do with these changes.
Last year the district passed a resolution allowing for armed personnel at schools. What do you think about the policy and how it was passed?
I was not too happy when the policy was presented nor how it was passed. Many parents, myself included, still have questions about the policy. When the Enhanced Security Policy was put on the agenda, I believe the public had less than 24 hours to read it, decide to come to public comment and voice their opinion on it, and it was voted on by that evening. I organized a group of Moms Demand Action volunteers from Cobb County for the evening meeting to speak up. I had mentioned to the board how Governor Kemp had a roundtable on safety concerns and that would be great for the district to do as well. It's another reason why town halls are necessary. I would love to have our School District's Chief of Police and Cobb County Chief of Police talk about how they work together to protect our students and schools. There are ways to do that without giving away all of our security measures.
With regard to the Enhanced Security Policy, I still have questions that I asked by both email and public comment, and I don't believe any of my questions have received an answer yet. Those questions are: how much will this new position cost the district to fund? Is the district taking on the liability of one of these non-officers irresponsibly discharging their weapon? How much will our insurance increase? Are we providing the firearms to these individuals and how much will that cost us taxpayers? How much time will be taken away from our current School Resource Officers to train these individuals?
At the latest meeting, the Superintendent stated that we have budgeted for 11 POST-certified SROs which I'm thankful for. When the Enhanced Security Policy was introduced, it was mentioned that the armed personnel did not need to be POST-certified which was one of my concerns.
You're a familiar face to those who watch school board meetings. During public comments, you've addressed issues affecting students including mental health, code red drills, antisemitic graffiti in schools, and the safety of marginalized communities. What do you see as the biggest areas for improvement in Cobb Schools?
Here in Post 5, we have a problem with the antisemitic graffiti within the schools. Just a few weeks ago, there was an incident at my child's elementary school. There are many ways to address the severity of this as well as reprimand appropriately so that the victims experience justice. We have two Temples nearby that have offered ways to help.
As a whole, the district needs to improve its communication with the public. Often we hear, "It's on our website" or "Look back at a previous meeting," and it can be frustrating, especially when you have looked in those places. I want our district to be as great as our schools. That includes everyone from our superintendent to board members to executive staff to administrators to teachers to support staff to kids and everyone in between. I believe we can get there.
What are the district's biggest strengths?
For many schools within the district, we have great teachers, students, staff and parents that are doing amazing programs and work within our communities. Our district does a great job recognizing them for the work they put in and celebrating them.
Another strength of our district is the career pathways they offer our students. While our strategic plan may focus on the high school graduate, Cobb County School District does recognize that all students may not have the same path after having that degree in hand. Our Career, Technical and Agricultural Education (CTAE) department offers our students many different programs to make sure that they are successful after graduation. Having programs like Computer Science, Business Management and Finance, Culinary Arts, Graphic Design, Allied Health and Medicine, and Law Enforcement Services can really help the students focus on life after they leave/graduate from the district.
We also have a great athletic department that supports our student-athletes, their coaches, and their athletic directors. If you haven't checked out a Wheeler Basketball, Walton Football, or a Pope Baseball game, I highly suggest that you do. Of course, that doesn't include our soccer, lacrosse, golf, track and field, or the many other athletes that this district aims to support. I feel that the district recognizes the talent and potential of these students and hires those who can support that well.
Is there any other topic you want to address that the Courier didn't ask?
For those that may not know of me, I would like them to know that I truly care about all kids, not only in Post 5, but the whole district. I do, however, plan to represent the needs and concerns of the Post 5 stakeholders (taxpayers, students, teachers, parents, staff members, etc.). I will work with the other six board members and our superintendent so that Cobb Schools can keep having student success through our One Team motto. I'm also open to hearing input and ideas from the community, and I hope, with me, they find someone who they can trust to keep moving our district forward in a positive direction.
Find Judge's website at LauraJudge.com.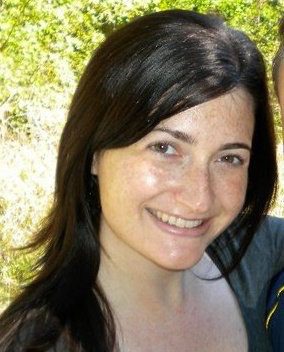 Rebecca Gaunt earned a degree in journalism from the University of Georgia and a master's degree in education from Oglethorpe University. After teaching elementary school for several years, she returned to writing. She lives in Marietta with her husband, son, two cats, and a dog. In her spare time, she loves to read, binge Netflix and travel.