The Town Center Community announced the replacement of the bike fleet for their bikeshare program with an upgraded design to increase accessibility and longevity for riders.
This investment in the community is meant for the purposes of recreation, exercise, and mobility in the area.
"We are thrilled to enhance this amenity, which is proving to be a fun option for recreation, exercise, and mobility within our district," said Jennifer Hogan, director of community for the Town Center CID. "Our bikeshare program is an investment in the health and well-being of our community."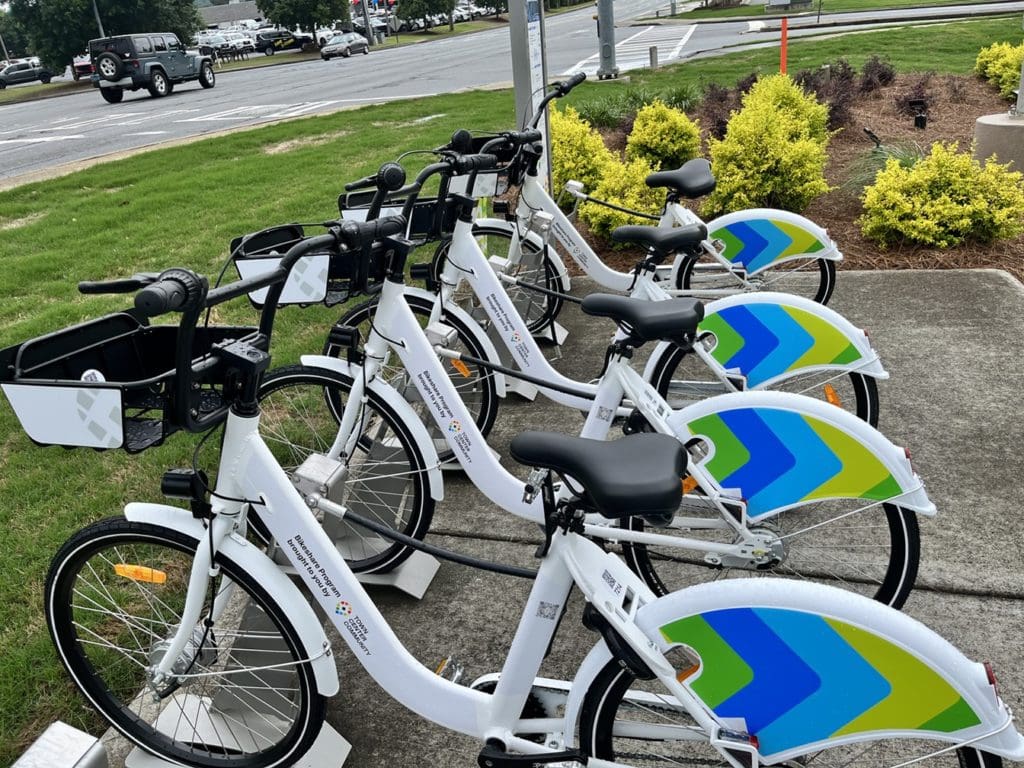 The program offers 24/7 rental access to 45 bicycles across six stations in the Town Center area. This includes Founders Park, Aviation Park, Town Center at Cobb Mall, Avonlea Creekside Apartments, Bells Ferry Trailhead, and Kennesaw Mountain National Battlefield Park.
Riders have access to 12 stations and 80 bikes in the combined Town Center and Cumberland areas.
Rentals are free for the first hour with every 30 minutes following priced at $1.50.
Riders are allowed to lock and unlock their bike as often as they need during this time.
The bike rentals are managed by the Movatic app, and Tandem Mobility provides the operation, equipment, and maintenance for the bikes.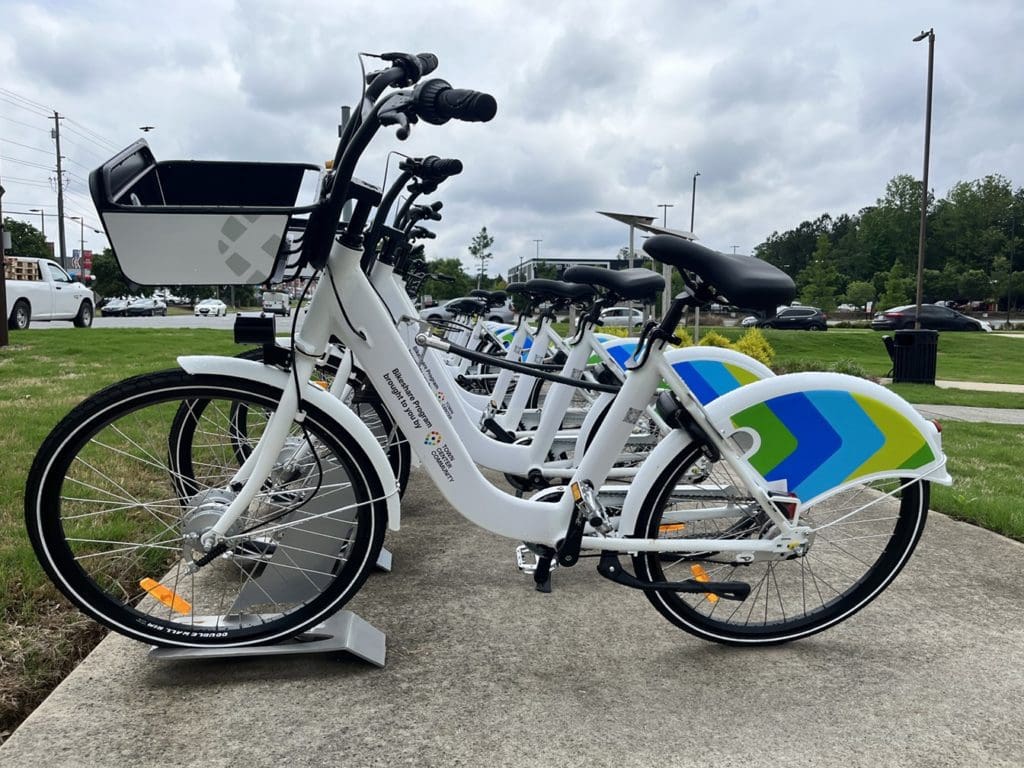 About the Town Center Community
The Town Center Community describes itself in its promotional materials as follows:
Town Center Community is comprised of the Town Center Community Improvement District (CID) and its nonprofit partner, the Town Center Community Alliance.
The Town Center CID, established in 1997, is focused on safety, beautification, economic growth, and infrastructure improvements within the district. For larger infrastructure projects, the CID leverages its funding to complete the critical first steps like planning, studies, and initial concept design that make projects more competitive for federal, state, and local funding.
Established in 2015, the Town Center Community Alliance is a 501(c)(3) nonprofit organization focused on bringing quality-of-life improvements and programs to the Town Center Community. The Alliance is run by a board of directors and relies on donations from the public, community partners, corporate sponsors, and the Town Center CID to fully fund and develop projects and programs. From public art and aesthetic fixtures to small parks and bikeshare, the Alliance helps attract businesses and residents to the area, boost economic development and shape a sense of community.
Together, the Town Center CID and the Alliance work to make Town Center Community one of the most accessible, prosperous and exciting areas in Metro Atlanta.
Visit the Town Center CID website at www.towncentercid.com for more information.