Photo above provided by Michael Power
by Arielle Robinson
As part of our election coverage, the Cobb County Courier has sent a similar Q&A to each Smyrna City Council candidate who is running in a contested race and has responded to us.
Today's focus is on professional lobbyist Michael Power, who is running against incumbent Ward 4 Councilman Charles "Corkey" Welch.
Election day is Tuesday, Nov. 7. Visit Smyrna's website to learn more about early voting, voting locations, and other voting-related information.
Below are our questions, followed by Power's answers.
Talk about your background. Who are you? What do you do as a day job? If retired, what did you do prior to retirement?
Power: "The most important thing you need to know about me is my family. My wife Jessica and I have been married for nearly 14 years and are blessed with four amazing children. Our oldest, Finley, is a 5th grader at King Springs Elementary School and is active in BETA Club, Melodie Makers, and NTH Soccer. Her brother Crawford just turned 9 and is in 3rd grade at KSE. He is active in NTH Soccer, Smyrna Little League, and Smyrna Slammers. Next up is Pacey Kate, who is a 1st grader at KSE. She is our wild and funny one, who loves to play soccer and just be silly. Finally, we get to Hunter, who is 3, but don't let that fool you. She is smart, clever, and knows how to make friends with the best snacks.
"Professionally, I have been in Government Affairs for nearly my entire career. My career began in 2006 with the Georgia Beverage Association, and now I serve as the Senior Director of State Government Affairs with the Pharmaceutical Care Management Association. I have worked closely with many great people and thought leaders throughout my career. I have learned to lead, drive consensus on issues, consider the perspective of others, the value of compromise, and, above all else, to operate with integrity."
How are you involved within the Smyrna community? For example, are there any civic organizations or volunteer activities you take part in or have taken part in over the years?
"Being active in the community is important to me. Currently, I volunteer as a youth soccer and baseball coach, I'm on the West Smyrna Swim and Tennis Club Board, serve on the King Springs Elementary (KSE) Foundation Board, and joined a group of dads to launch the KSE Dad's Club in the spring of 2022.
"At KSE, I also help coordinate campus clean-up events, fundraising activities, and planning the KSE Golf Classic, which benefits the KSE Foundation.
"The mission of the KSE Foundation is to provide resources beyond those currently provided by the Cobb County School District to supplement elements of enhanced education. 
"Before my involvement in Smyrna, I served as the past President of the Keep Georgia Beautiful Foundation and former Treasurer for Keep Cobb Beautiful."
Why are you running for election? What experience can you bring?
"I'm running for City Council because this community is important to me, and I want to bring a fresh perspective to Ward 4.
"As mentioned above, professionally, I work in Government Affairs. I understand that some believe being a 'professional lobbyist' is not a good thing. However, I must disagree. My experience over my 17-year career in government affairs/lobbying has allowed me to work and learn from thought leaders across Georgia and states in the Southeast. I've worked on many issues in that time and always understood the importance of working with the community and stakeholders. I view my experience as valuable in being an effective leader on the City Council. Ward 4 is mainly residential, with awesome diversity, engaged people, and many ideas, so I believe my experience is perfect for Ward 4."
What are two priorities you have for the ward you're running for?
"As Smyrna continues to evolve, ensure that Smyrna remains a community where residents have the resources to raise their families while also being able to age in place.
"I want to deliver a more represented voice for Ward 4. We have such an incredible and active community in Ward 4 with bright minds and creative ideas. I will provide a forum to facilitate more consistent and transparent communication. The forum will engage residents and business owners on what's happening in Ward 4 and around Smyrna."
What is a priority you have for the overall city?
"Smyrna's population is growing, so I want to encourage smart development while maintaining our small-town sense of place to accommodate that growth."
Can you explain your position on the controversial downtown development project? (For example, the brewery, the new park, the costs of it).
"I fully support the downtown development project and the investments in our parks advanced by the Mayor and the majority of the City Council. Smyrna leaders for decades have invested in the community for the betterment of its residents. I will support projects that benefit all of Smyrna's residents and our small business owners.
Smyrna must invest resources efficiently to modernize, but do so in a way that we maintain our small-town feel."
How can people stay connected to you and your campaign?
If elected, how will Smyrna look different by the time your term is up?
"As an elected official, I will represent Ward 4 and vote on what we believe is best for our community and Smyrna.
"Smyrna should remain a place where families build lifelong friendships, citizens have access to the services they need, and small businesses continue to flourish, all while being efficient with your resources."
This question is optional, is there anything else you would like to mention?
"As your representative on the Smyrna City Council, I will enhance our community while maintaining Smyrna's unique identity to the benefit of all Smyrna residents."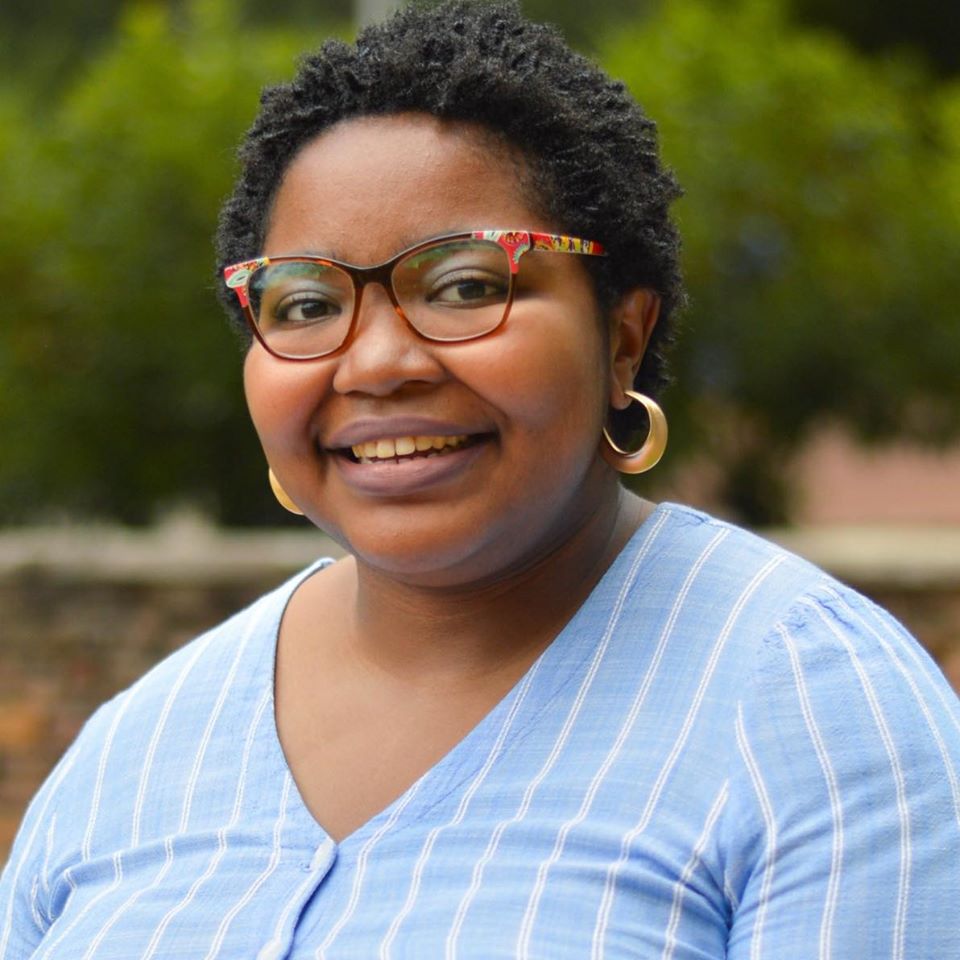 Arielle Robinson is a student at Kennesaw State University. She also freelances for the Atlanta-Journal Constitution and is the former president of KSU's chapter of the Society of Professional Journalists as well as a former CNN intern. She enjoys music, reading, and live shows.