ACWORTH, Ga — The Acworth Tourism Department has launched a selfie challenge Sept. 24-Nov. 18 with local restaurants that allow guests a chance to win their next meal just by sharing a selfie on social media.
During the selfie challenge, guests are asked to visit the participating restaurants during their designated week to snap a creative picture and share it on social media. Users must tag @VisitAcworth and use the hashtag #AcworthFoodie2018 to qualify to win a $25 gift card to the featured restaurant that week. The department will be judging the pictures.
Selfie challenge restaurant schedule:
Henry's Louisiana Grill – Sept. 24 – Sept. 30
Fusco's Via Roma – Oct. 1 – Oct. 7
Center Street Tavern – Oct. 8 – Oct. 14
Fish Thyme – Oct. 15 – Oct. 21
Pizza By Fusco's – Oct. 22 – Oct. 28
Dogwood Terrace – Oct. 29 – Nov. 4
J.D.'s BBQ – Nov. 5 – Nov. 11
Brix on Main – Nov. 12 – Nov. 18
During the monthly tourism meeting, the team discussed new ways to engage with locals on its social media channels and the selfie challenge is one way to do that.
"We want to try to get some more engagement for the restaurants and downtown businesses that is different and fun," Tourism Director Kim Watt said.
The selfie challenge is a way for residents to share his or her love for local food and some of the unique dishes that these restaurants have to offer. We asked Acworth residents about the challenge kicking off this week, and they are already buzzing about the ways they plan on taking a creative selfie.
"Trying to take the best, most obnoxious selfie in a restaurant sounds goofy, fun, and def[initely] something I'd do," Brittany Armstrong said. "Ask to see the chef and take a pic with him/her and the food or take a 'food coma' picture after cleaning my plate."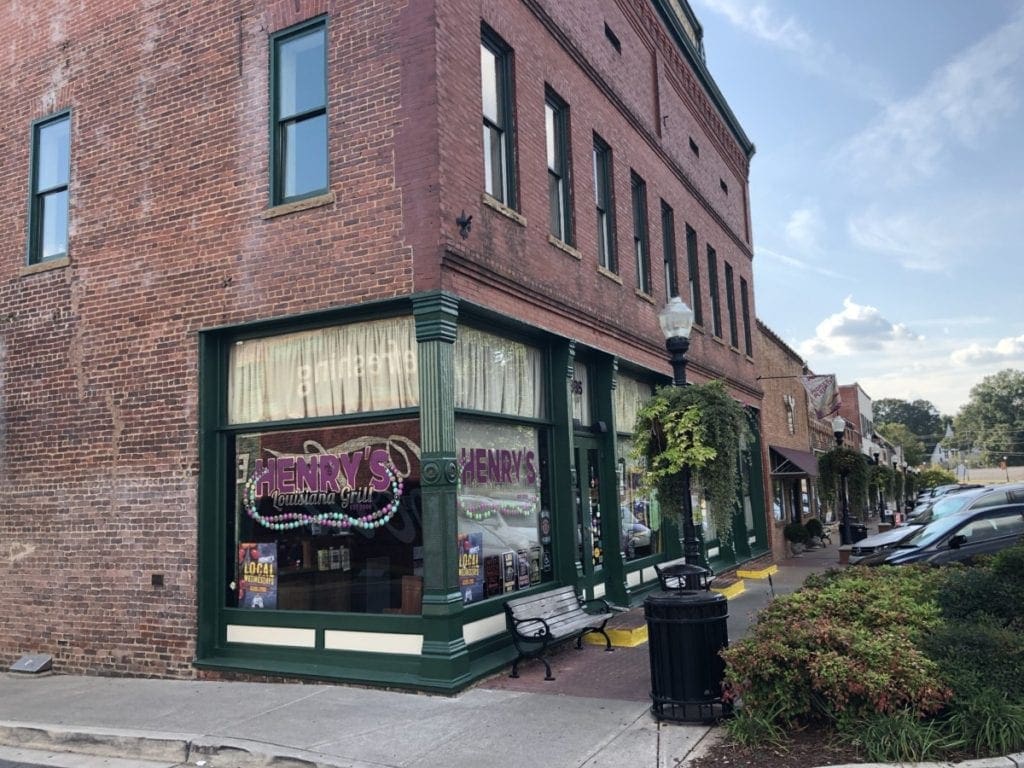 Restaurant owners like Michael Fusco who owns Fusco's Via Roma and Pizza by Fusco's, are looking forward to the challenge to help bring in new and additional guests.
"We welcome anybody that wants to take a selfie, we will even invite them back to get their picture taken with our new [wood fire] oven or with one of the chefs," Fusco said.
All the restaurants participating in the selfie challenge are locally owned. Fusco had nothing but high praise for the work that the city and tourism department do to help the local restaurant owners.
Local foodies are encouraged the check out some of the other events happening in Acworth this fall. The Taste of Acworth is Oct. 13 and brings approximately 18,000 visitors to the downtown Acworth area according to the department. Booths from local restaurants give attendees a chance to sample some of the food they have to offer.
The annual Historic Downtown Acworth Beer & Wine Festival will take place on Saturday, Nov. 3. This 21 and over event, brings over 150 different beer, wine, and hard ciders to sample while enjoying live music and college football tailgating.