Rachel Kinsey announced plans to run for US House of Representatives in Georgia's 11th Congressional District. A 39-year-old resident of Woodstock, Georgia and small business owner, Kinsey is running on a platform that emphasizes an increased level of accessibility she feels the current office holder lacks. Kinsey has already put into practice her call to "bring Washington home" and make herself more accessible to voters by using her personal phone number as her campaign number and prioritizing talking with community members.
She detailed specific policy areas she plans to tackle if elected to office including healthcare, immigration, gun safety, renewable energy, and economic growth.
Kinsey says she plans to ensure health care is a right rather than a privilege by expanding access to affordable, adequate health care to rural areas as well as doing her part in the fight to check the power of large pharmaceutical companies.
Regarding immigration, she says she will address what she identifies as a humanitarian crisis at the border by supporting a comprehensive policy that provides a pathway to citizenship for those who are here and those who seek citizenship while also instituting protections for both citizens and non-citizens alike.
Gun control is an issue of particular importance to Kinsey, as it is what inspired her to run for office in November 2018. While her Senate run in District 14 ended with a loss to the incumbent Bruce Thompson, Kinsey identifies the experience as informative and a learning experience, as she was "thrown into the fire" of campaigning. She says her strategy of knocking on over 10 thousand doors allowed her to get to know her neighbors on a deeper level in order to better understand how their needs and how to best serve them.
While she's running for a different office, Kinsey said her motivation has remained the same– a desire to effectuate change in her community by giving the people a voice. Kinsey recalls a particularly powerful conversation with her daughter, Madison, inspiring her to run. Immediately following the shooting at Parkland High School, Kinsey recounts feeling at a loss for words as her daughter asked what they could do to prevent violence such as this. It was after that conversation that her daughter suggested she run for office. The idea took hold and it was during her senate campaign that Kinsey describes getting the "political bug" and "falling in love with it [politics]."
While Kinsey certainly has strong opinions regarding the policy she says she plans to advocate for if elected, she recognizes that change does not happen overnight. When asked what she plans to do on her first day in office, she replies she simply hopes to not "fall on [her] face walking."
Kinsey says that one of her biggest qualifications for office is her lack of political experience, exemplified by her campaign slogan that presents her as a "New Voice and New Vision." Kinsey says that her outsider status to the world of politics makes her uniquely able to address the concerns of her community. Kinsey identifies herself not as a lifelong politician but as a "mother who can multitask" and a business woman that prioritizes her employee's ability to earn a livable wage over profits.
When asked how she plans to bridge the divide between rural and urban Georgia, Kinsey discussed how at their core people are more similar than one may realize. "People have the same values — an economy that works, healthcare, education for their children, not wanting to spend an hour in Atlanta traffic;" therefore, her goal is to remind people of this connection and recognize their shared values.
Kinsey says she plans to bring about this "New Vision" for a more united Georgia by listening to her constituents, crafting legislation to represent their needs, and increasing the accessibility of the office as a whole in order to allow the people she represents to hold her accountable.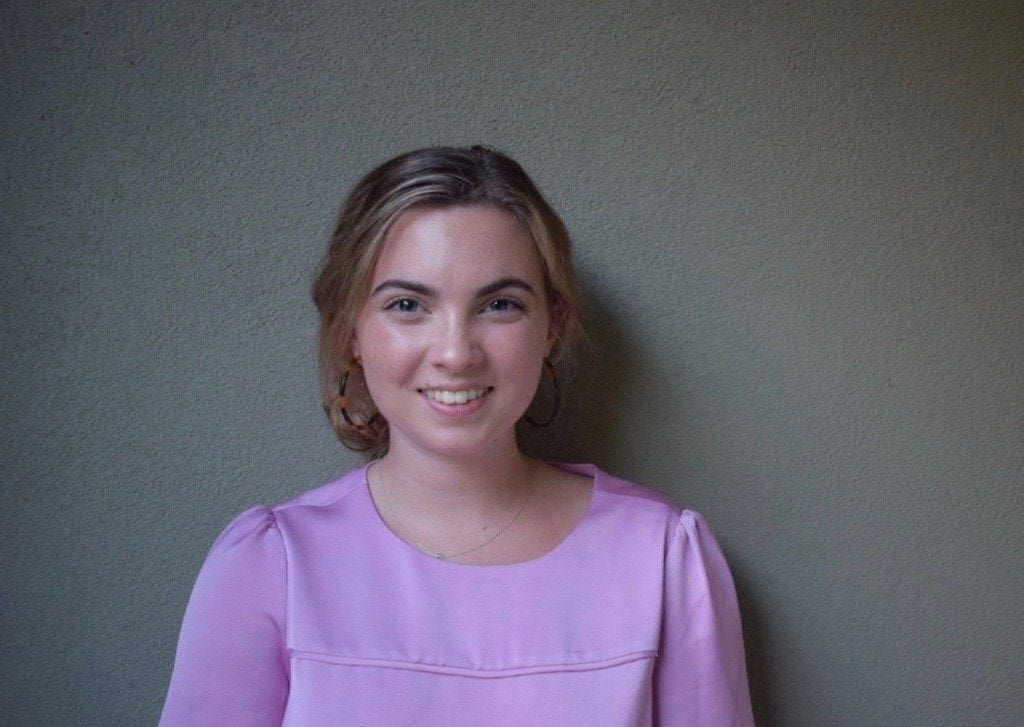 Madison Stephens is a Senior at Emory University. She is studying English and Political Science and is applying to graduate school for Journalism. A native of Little Rock, Arkansas, Stephens enjoys reading novels, watching political documentaries, and exploring Atlanta's food scene.