School principals, parents and community members came together for the Mableton Improvement Coalition's Education Forum on Tuesday.
The focus of the meeting was to develop a partnership with parents and community members by encouraging more school involvement through volunteerism and communication.
MIC's education chair, Nate Smith, said education is a priority within MIC and the goal of the forum is to change the narrative of how South Cobb schools are viewed.
"There is a lot of good things that happen in our schools and a lot of good things that happen in our community, but we don't always see and hear that," Smith said. "We wanted to bring the principals, the community whether they are parents or business owners and start that dialogue. If there are thing we can do from a communication standpoint to bridge that divide we can do it one on one."
Attendee, Pearline Cole, whose children attended schools in South Cobb, has a grandson in the South Cobb schools. She said this was her first time attending a meeting, but she heard school principals were going to be attending and wanted to ensure she made it a priority to be at the forum to represent her grandson because she was involved when her children were in school.
" I came to the meeting because I wanted to see and hear all the principals," said Cole. " I want to be involved in my grandson's education."
The meeting started with the principals from South Cobb High School, Pebblebrook High School, Lindley Sixth Grade Academy and Floyd Middle School, giving brief introductions of themselves and the schools they represented. Following the brief introduction the attendees were broken down into smaller groups to have a direct conversation with the group's assigned principal. The forum concluded with the attendees reassembling and sharing a recap of what each group discussed.
One of the biggest applauses came when Jo Lahmon, the South Cobb Regional Manager for the Cobb library system, announced the use of PASS accounts, a "passport for student success."
"Your students do not need a library card anymore to check out books at the library or use the computer or use the resources at night because all they need is their student ID number," Lahmon said. "So, there are no barriers to using the library anymore, and there are no overdue fines for books they check out at the library."
Smith said these types of meetings might not be every quarter, but there will be some sort of function to highlight what is going on in the school system.
For information on how you can get involved in your community schools, contact them directly by visiting http://www.cobbk12.org/.
For more information on how to get involved with MIC by volunteering on one of the committees visit https://www.mableton.org/.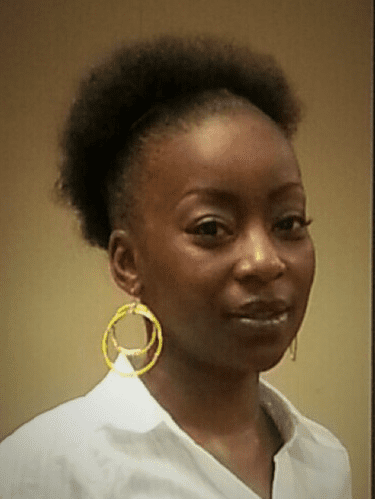 Haneefa Walton retired from the Marine Corps in 2015 after serving 15 years, and moved to Marietta in 2017. She is studying for a degree in journalism and emerging media with a minor in Political Science at KSU and will graduate this July. She is a member of the Society of Professional Journalists and the Atlanta Association of Black Journalists.