A full house gathered at Whitefield Academy Tuesday night to hear five candidates state their vision and goals for Smyrna's future.
Alex Backry, Ryan Campbell, Laura Mireles, Derek Norton and Steve Rasin each shared their ideas and made their case to voters. Among many topics, the biggest seemed to be Smyrna's increasing density and all that it entails, from traffic to schools to roads to bike lanes and housing affordability.
Whitefield faculty member Dr. Jeff Horner moderated the debate and ensured that the candidates did not speak beyond their allotted response times, while a trio of Whitefield seniors, Lindsey Mills, David Eaton and William Thomas, took turns asking the candidates questions.
Seated in alphabetical order from left to right, the mayoral hopefuls each gave two-minute opening and closing statements, answering targeted questions in between.
Backry opened by talking about the need for term limits, open government and less wasteful spending. Campbell states his "positive vision for Smyrna" that "includes all." Mireles talked about the Windy Hill Road project that led to the closure or relocation of several businesses, saying it was the reason she became a candidate, and that she feels wards 3 and 5 are neglected when compared to the rest of the city.
Norton, the only candidate currently serving on the council, said he's got the experience to lead, and promised to slow the pace of dense development in the city.
"I'll work to slow down the dense development," Norton said, beginning what became a theme on the night.
Rasin said that he entered the United States Naval Academy while the Vietnam war was still raging, indicating an early desire to serve, and added that there will be a new mayor in office no matter who wins.
Both Backry and Mireles issued complaints about Croy Engineering, a firm that does a lot of business with the city. Mireles said the city "funnels" money into the company, and Backry said he'd cut Smyrna's contract with Croy on his first day in office.
On car traffic, Backry acknowledged the city is "between a rock and a hard place" with no easy answers. Campbell shared a vision for a citywide trail system to provide an alternative to driving and an attraction for new residents.
"Mayor and council is where the rubber meets the road," he said. "It's where we can ensure that our streets are walkable, it's where we can push for regional transportation collaboration, where we can talk about setting up an arts district and an innovation district to bring new people here."
One of the students asked why he should move back to Smyrna after graduating college five years from now. Norton responded that nobody wants to leave the city right now, and it will only get better over time.
"You can move back here because we've got so many great things to offer," said Norton. "We're a growing community with a solid foundation and all kinds of potential. Our downtown is going to get a new shot of energy, so we'll have a great entertainment district for young people to enjoy… we're on the map now."
Campbell also mentioned the downtown Market Village at one point, saying he'd like to establish a Smyrna arts district in order to make visiting more of an experience.
Norton later came under fire from both Campbell and Mireles about his record on density, with Mireles saying he'd never voted against an upzoning. He responded that he'd tried to establish a performing arts center at the old Cumberland Community Church site, an idea which came after he voted against allowing an apartment complex there, and said he'd still work to bring a performing arts center to the city if elected.
Mireles also noted that Smyrna's planning and zoning chair, Joel Powell, is also a developer.
"We need smart growth, not just growth," she said. "We need to have affordable housing and stop trying to push people out of the city just because they're poor or because they're marginalized."
Rasin echoed density concerns as well, saying that in Smyrna, "we do it backwards — build the houses first and the streets second."
During closing statements, Backry again mentioned Norton, saying the city councilman is also a lobbyist, which he sees as a conflict of interest. Mireles also mentioned Norton's record, accusing him of supporting car-only development trends that she called "20th century thinking."
Norton joked that he "should have brought some armor with me," before acknowledging that he is a lobbyist, which he sees as not being a conflict of interest because his lobbying efforts are not at the city level. Norton said his status as a lobbyist can actually be a strength for Smyrna because of his contacts at the state capitol.
During his closing statements, Rasin joked that he'd "do my best to keep this from becoming a food fight." He argued the job of Smyrna mayor is ultimately about leadership.
"It's about your ability to work with people. All people," said Rasin. "Yes, we've done well [in Smyrna.] But we can do a whole lot better."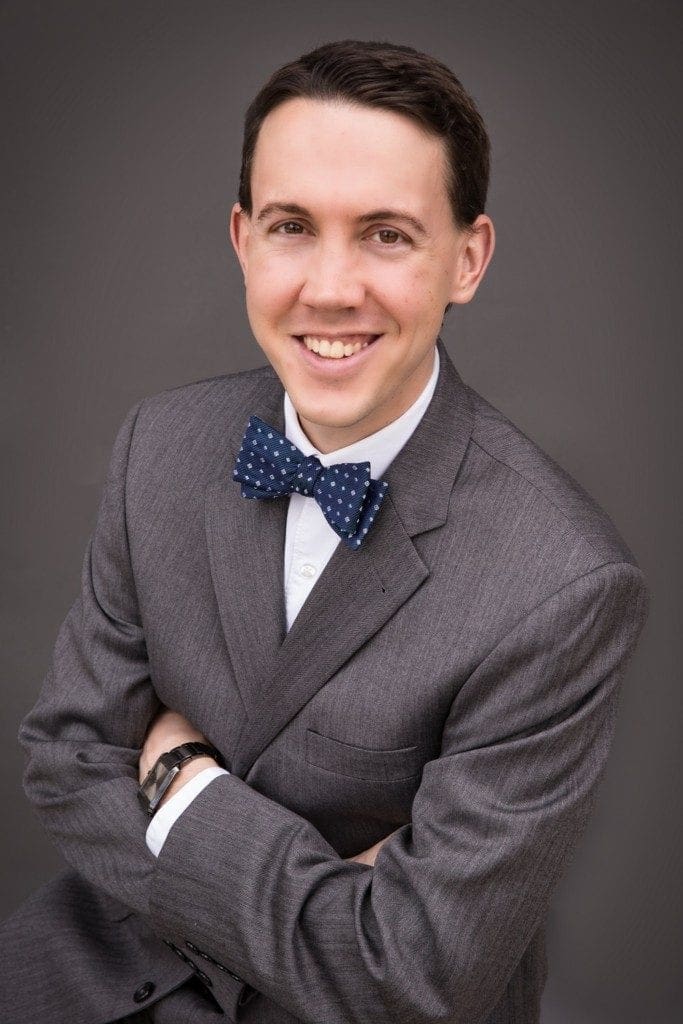 Haisten Willis is a freelance writer who lives in Smyrna with his wife, daughter and dog. He holds a master's degree in journalism from California State University, Fresno, serves on the board of SPJ Georgia and even rides a bike when time allows.