If how much money each candidate has raised is any indication, Derek Norton appears to be the clear frontrunner in the race to become the next Smyrna mayor.
As of Sept. 30, Norton, a lobbyist for the Medical Association of Georgia, had raised $100,215 in total contributions for his campaign from a range of sources, well more than double his closest competitors.
Retired pilot Steve Rasin had brought in a grand total of $32,790.24, and according to the city of Smyrna, the three remaining candidates, Ryan Campbell, Laura Mireles and Alex Backry, had not turned in any contribution forms as of Oct. 11. However, Campbell provided the Courier with his own copy of the form, which showed a total of $36,101 in contributions, including a loan of $20,050 he made to his own campaign.
Per the Georgia Government Transparency & Campaign Finance Commission, candidates who miss filing deadlines are assessed fees ranging from $100 to $1,000 depending on how far past due they become. So far, four contribution deadlines have passed this year.
Norton's campaign contribution haul comes from a number of donors across Georgia politics, government and business. Among his supporters are politicians and political action committees, doctors and groups representing the medical field, lobbyists and lobbying groups, and individuals and companies associated with the development and construction industry:
Politicians and political groups: These included State Rep. Erick Allen (D – Smyrna) ($150), State Sen. Michael Rhett (D – Marietta) ($250), The Barnes Law Group, headed by former Georgia Governor Roy Barnes ($1,000), Friends of Bert Reeves (R – Marietta) ($500), State Rep. Teri Anulewicz (D – Smyrna) ($250), Gas South PAC ($2,300), Smyrna city councilman Tim Gould ($500), former Georgia attorney general and Kennesaw State University president Sam Olens ($250), Good Government PAC ($1,000) and Friends of Rich Golick (R – Smyrna) ($500).
Doctors and medical groups: These included Fonda Mitchell ($250), Family Physicians director Fay Fulton ($150), Medical Association of Georgia CEO Donald Palmisano ($500), Tom Halthom ($250), Metro Ambulance owner Pete Quinones ($2,800), Randy Rizor ($1,000), Tom Emerson ($250) and Psychiatry Association CEO Howard Maziar ($250).
Lobbyists and lobbying groups: These included Brandon Reese, a lobbyist for WellStar Health System ($300), registered state capitol lobbyists Kash Trivedi ($500), Ragen Marsh ($1,000), Brad Alexander ($250), Arthur Edge ($500), Edens Davis ($1,000), Nathan Humphrey ($150), Penelope Moceri ($250) and Jeff Wansley ($100), plus Peachtree Government Relations ($500) and Fiveash Stanley Inc. ($500).
Developers, real estate agents, construction industry firms or law firms who have represented developers: These included Prestwick Development Co., ($500), Moore, Ingraham, Johnson & Steele LLP ($500), Halpern Enterprises ($1,000), realtor Patricia Steph ($500), Oxford Properties manager Eric Flynn ($250), realtor Dan Buyers ($250), Atlanta JCB COO Larry Freeman ($1,000), the Georgia Construction Aggregate Association ($200), attorney Lem Ward ($250), John Inman, owner of property management firm HMI Property Solutions ($500), Walton Properties owner Barry Teague ($500), and Third Creek Properties ($1,000).
Along with contributions, candidates must also list expenditures on their contribution reports. Norton's expenses included $1,844.40 paid to Jonquil Sporting Goods for campaign shirts, $450 for campaign photos, and a total of $24,958.35 paid to an Alpharetta-based company called Landmark Communications Inc., which was listed as a campaign consultant and for items including mailers, digital advertising, printing, door hangers and push cards.
In contrast to Norton, Rasin's contributions tended to come in smaller amounts, often of less than $250, and from a wider geographic range of sources including many from other states. Perhaps reflecting Rasin's past as a pilot and military member, his campaign collected donations from at least one person in Connecticut, Virginia, Maryland, Washington, D.C., Florida, California, Tennessee, Ohio, Texas, Oklahoma, New York, Massachusetts and Michigan in addition to Georgia.
Rasin did have a few donations from doctors and people involved in development, including real estate broker Allen Floyd ($500), Dr. Akin Ogundipe of the Georgia Kidney Association ($350), mortgage loan officer Anthony Rice ($100), and real estate and facilities director Rosalyn Shepherd ($250). Rasin also loaned his own campaign $8,235.65.
Rasin's expenses included $1,167.29 to Creative Innovators for t-shirts, $355 to Clash Graphics for push cards, $200 to Lauren Brooke for social media outreach, $400 for photos and $110.35 spent on Facebook ads. Rasin also paid Lance T. Jones & Associates $4,250 for campaign strategy and mailers.
Campbell did not immediately respond to requests for comment, but the contribution report he submitted to the Courier indicated $36,101 in funds, placing him second in the money race.
Among Campbell's contributors were Home Depot vice president Teresa Roseborough ($2,800), a total of $5,600 from his parents, Dick's Sporting Goods executive Paul Gaffney ($250), and realtors Peteicew Sumpter ($500) and Ron Francis ($250). His expenses included just over $1,000 in printing expenses and $13,500 to Atlanta-based TYDEF Media for consulting.
Reached for comment, Mireles and Backry both said they had not raised enough money to require filing a report.
"I don't have any campaign funds, I don't have any campaign people," said Backry. "I want to do everything the right way, but that's the truth. Not a dime from anyone, it's all on myself… Unfortunately there are others who raise a lot of money. Me, I just go with the basics."
Mireles said the funds she'd raised came almost exclusively from family members, and that among the only purchases she made were for some "inexpensive Facebook ads."
"I guess I need to get [a form] that says I won't raise more than $2,500," said Mireles. "My uncle gave me $200, a cousin gave me $25 and two others gave me $25. Basically, I've been paying for my own campaign."
Candidates are still eligible to raise money, with the last reporting deadline set for Oct. 25 and considered late on Nov. 4, the day before the election.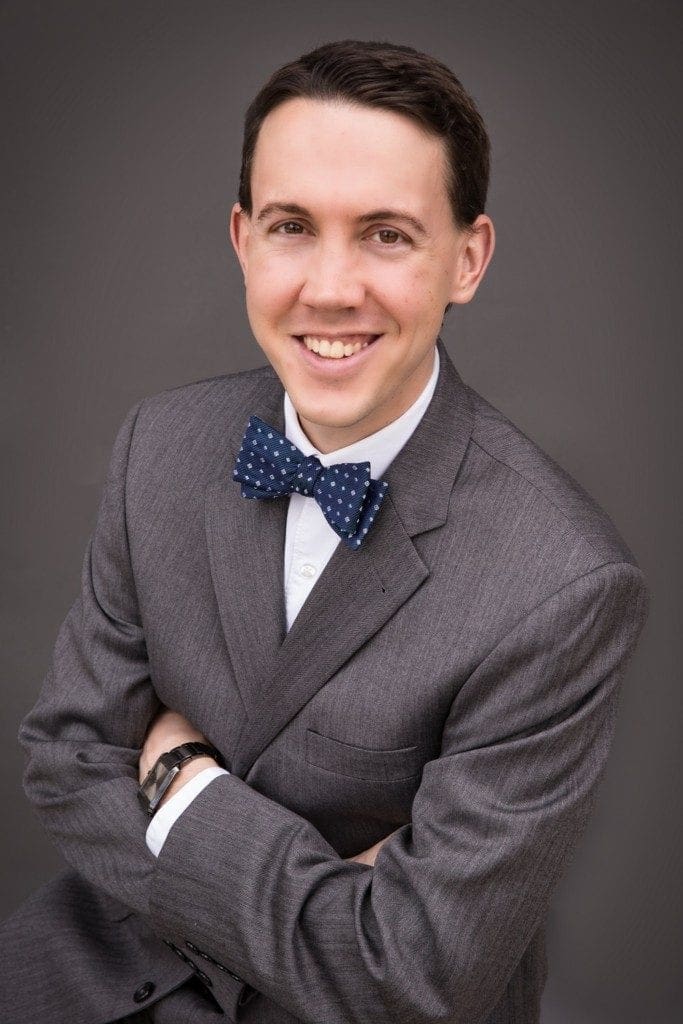 Haisten Willis is a freelance writer who lives in Smyrna with his wife, daughter and dog. He holds a master's degree in journalism from California State University, Fresno, serves on the board of SPJ Georgia and even rides a bike when time allows.