By Rebecca Gaunt
Masks will remain optional for students and staff in the Cobb County School District and Marietta City Schools despite updated COVID-19 guidelines from the CDC.
The CDC announced its reversal Tuesday, saying all adults and children should begin wearing masks again indoors regardless of vaccine status. In May, it had announced that the fully vaccinated no longer needed to wear masks.
Both districts released their health protocols last week, generating strong reactions. Parents who opposed the mandatory mask policies last year are happy with the policy.
Raymond Kalra, a Cobb high school student, said he's relieved to not have to wear one since he was already vaccinated.
"Thank God because I was not about to wear a mask to school and/or have any events limited my senior year," he wrote in a Cobb County Schools Facebook group.
Those in favor of masks are concerned about the highly-transmissible Delta variant and the fact that elementary students are not eligible for the vaccine yet. Many students with disabilities are at higher risk of Covid complications and may not be able to be vaccinated.
Ashley Sutz is anxious for the vaccine to become available to young children. Her daughter is entering pre-K this fall.
"I'm disappointed. Until now I felt that MCS was trying to do as much as they could to follow CDC guidelines within the constraints of our district's resources," she said. "They can't do much about limiting class sizes to maximize social distancing, for instance, but a mask mandate is easy to do. They did it all year last year, I don't understand the change now. It seems to be folding to political pressure instead of doing what the experts are saying is necessary to keep our community safe."
Adding to the frustration in Cobb, the deadline to commit to in person or virtual school for the year was last spring, before Cobb dropped the mandatory mask mandate.
In light of the CDC's announcement, those favoring masks hoped the local school policies would change. Gwinnett County School District already updated its policy from optional to required. A parent protest against the Gwinnett mandate has already been planned.
The Courier reached out to both districts to ask if they were considering updating the protocols and requiring masks.
Jen Brock, chief communications officer for Marietta City wrote, "Masks are not required in Marietta City Schools, but we encourage them for students and staff, especially those who are not vaccinated."
A Cobb County spokesperson wrote, "Recognizing that Cobb families want to be able to choose the learning environment that best supports the needs of their family, it was important to Superintendent Ragsdale that all Cobb families were given a choice between face-to-face and virtual classrooms for the upcoming school year. Establishing a registration process, and deadlines, has allowed our online learning staff to navigate those challenges while ensuring our face-to-face teachers remain focused on their face-to-face students. All available public health protocols for the 2021-2022 school year were released last week which continues to be our most up-to-date guidance."
All members of the Cobb County Board of Education were asked for comment on the mask policy and also whether they had information on how students will access learning if subject to quarantine. Questions about whether CTLS (Cobb Teaching and Learning System) will be used for quarantined students to access and submit work have gone unanswered by the district and parents are getting conflicting information from schools.
Board member Charisse Davis responded, "As a board member and a parent, I don't know the answers either. The superintendent has been making these decisions and there is no board discussion. It's baffling that just days before school is set to start, there is still so much information that has not been shared."
Kristi Herndon shared a letter with the Courier that she sent to Cobb Superintendent Chris Ragsdale and the entire board. She and her husband share four children, two of which have high-risk medical conditions. One is also too young to be vaccinated. She said they selected the in person option in the spring when there was still a mask mandate and before the Delta variant became widespread.
Good afternoon,
I am writing as a concerned parent regarding the health of our children in the Cobb County school district during the coming school year. Cobb schools released a number of communications touting their coordination with local public health officials and the CDC over the past year and a half. I understand many parents object to mask mandates and feel very strongly that parents should be allowed to make their own decisions about whether or not their children wear a mask to school. However, I am in a unique position as the parent of two children in Cobb schools, a pediatric nurse, and an epidemiologist at Children's Healthcare of Atlanta. My entire life has revolved around protecting our community's children from Covid-19 since early 2020.
Mr. Ragsdale, you have repeatedly stated that you would make decisions about public health measures based on guidance by public health officials. As you must be aware, multiple healthcare organizations, including the CDC and American Academy of Pediatrics have publicly recommended that all children and staff wear masks while at school during the coming school year. I won't begin to speculate why you would choose to disregard these recommendations. However, as someone who quite literally deals with this disease in children on a daily basis, I urge you to take these guidelines seriously and reissue the mask mandate that was in place in Cobb county last year.
The delta variant of Covid-19 that is currently circulating in Georgia is 1000 times more virulent and contagious than the initial variant. It is affecting children more rapidly and more frequently than the Covid-19 that we dealt with last year. The spike we have seen in children diagnosed with Covid in the past week is unprecedented through the course of this pandemic – and that is saying something. The delta variant is causing more breakthrough infections in people that are vaccinated and is more easily spread by those that are vaccinated as well. The vaccine works very well to keep people alive and out of the hospital, but a majority of the students in our school system are too young to be vaccinated and you are choosing to put them at significant risk by refusing to require masks. Our children's hospitals are already full. If you continue down this road, the results could be catastrophic. I urge you to follow the CDC's guidance and protect our children by requiring masks for school. If you refuse to do that, at the very least allow parents the option to choose virtual school for their children again.
The American Academy of Pediatrics also recommended all students age two and up wear masks at school.
Two Cobb teachers, Patrick Key and Dana Johnson, and parapro Cynthia Lindsey died from COVID-19 last year.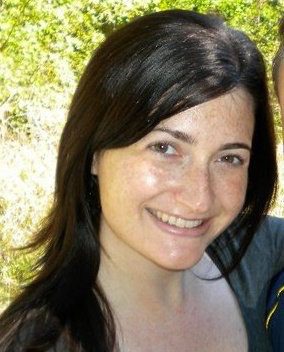 Rebecca Gaunt earned a degree in journalism from the University of Georgia and a master's degree in education from Oglethorpe University. After teaching elementary school for several years, she returned to writing. She lives in Marietta with her husband, son, two cats, and a dog. In her spare time, she loves to read, binge Netflix and travel.