By Arielle Robinson
The City of Smyrna had a packed agenda and packed house at its regular meeting Monday evening, as the city swore in a new fire chief, completed a few annexations, and discussed the Aunt Fanny's Cabin's demolition among other things.
New fire chief
Brian Marcos, previously Smyrna Deputy Fire Chief and Deputy Director of Emergency Management since 2014, is the new chief of the Smyrna Fire Department.
Marcos first began his firefighter career in 2006. Since then, he has received numerous recognition and awards. He also volunteers in the local community.
In 2020, Cobb Life Magazine named him a recipient of its "20 Under 40" award, as Marcos is one of the youngest people to hold his previous title of deputy fire chief.
The Georgia Hispanic Chamber of Commerce also named Marcos as one of the 50 Most Influential Latinos in Georgia the following year.
City council unanimously approved Marcos' appointment and he was subsequently sworn-in.
"I just wanted to say that this type of journey doesn't happen by yourself," Marcos said. "I have so many friends and family in this room that have supported me all along the way, and I feel blessed, my cup is certainly full right now.
"And I appreciate the men and women that serve every day and are actually on the front lines and I feel your support every day. And like I mentioned, I swear to give you my best because I know you will. And to my family and friends, thank you so much for being here…and to mayor and council, I just appreciate your support and trust. I don't take it lightly."
Aunt Fanny's Cabin
Friday, Aug. 12, the city demolished Aunt Fanny's Cabin. This comes after months of controversy on whether the former world-famous restaurant that evoked antebellum and Jim Crow themes should stay or go.
To learn more about the history of the cabin, the group that advocated for it remaining in place, and city plans for it, click here.
The Coalition to Save Aunt Fanny's Cabin, the group that has been advocating for the structure remaining, held a press conference outside Smyrna City Hall Monday afternoon a few hours before the city council meeting.
They were frustrated to see the restaurant torn down and alleged that "hazardous materials" such as mold, lead paint, and asbestos were at the location of the demolition.
Members pointed to an AJC article from December 2021 that reported on these materials.
"This is truly a sad moment in the history of Smyrna," former City Councilwoman Maryline Blackburn stated in a press release. "Aunt Fanny's Cabin is not only a part of Smyrna's history, but the history of African Americans in Smyrna. The cabin should have been preserved to inspire, educate, and guide our community reconciliation and healing process."
During his mayoral report that evening, Mayor Derek Norton dedicated a portion of it to comment on Aunt Fanny's Cabin.
"First of all, I want to remind everybody that we did not go looking for this issue," the mayor said. "It came to us as a structural issue where the roof of the building was literally falling in and it's something that we had to deal with.
"It was in this state of disrepair because the previous administration moved it there and didn't put it on a foundation, and then didn't do any maintenance on it for 25 years. I'm no structural engineer, but you don't have to be to know that moving a wood building and putting it on dirt doesn't make it last. Because of its age and condition, it was estimated to cost several hundred thousand dollars to fix this building.
"…For the past year, we've thoughtfully worked through how to address this structure — it was no small task — especially considering its history and some of the images and practices associated with it and the many points of view on how to proceed.
"In the end, the diverse task force I appointed last fall recommended to this council that we either find someone to move the building or tear it down so that in its place on that site we can properly memorialize Fanny Williams and her many accomplishments in this community.
"The council voted earlier this year to support that recommendation, to put out an RFP for anyone who wanted to move it, and absent a responsive bid, decided to demolish the structure. When no bids were received by the first deadline, the council decided to extend the deadline by 90 days with hopes that someone would come forward and move it."
Back in March, Jim and Torrie Lane met the city's qualifications and were set to move the cabin to their cattle farm in Carroll County.
"After 90 days, we had two responsive bids that met the RFP specifications and voted on one to proceed," Norton said. "Earlier this month, when that individual was unable to move the structure, we contacted the other responsive bidder and she declined to take the building.
"So after nearly a year, this council then discussed the issue last Thursday at our committee [of the whole] meeting and decided to keep with the previous vote to remove the structure. That occurred last week on Friday morning.
"Now there's a lot of misinformation being put out there and our staff is being accused of lying about whether there was a foundation under the building or not. Let me be clear — there was no foundation under Aunt Fanny's Cabin. There were support walls under the newer addition but not under the cabin.
"And our staff is also being accused of putting citizens at risk because of hazardous materials during the demolition. To me, this just goes to show that just because it's on social media doesn't mean it's true and you should believe it. We satisfied every requirement when we pulled the demolition permit in January. And it's right here in my hand. There was no asbestos present and every other requirement was met. There was no danger to anyone — period."
The debate between the Coalition to Save Aunt Fanny's Cabin members and the mayor and council became heated at times in the past several months, and that tension could be felt Monday during Norton's remarks and public comment.
During public comment, Norton interrupted two Coalition members.
One was interrupted for going nearly two minutes over the allotted speaking time for commenters but Norton let her finish her statement.
Another Coalition member said she did not think Jim Lane had any intention of moving the cabin and accused the mayor and council of somehow knowing that. Norton cut her off after the accusation.
"Look — we didn't know him, didn't know you. We voted on a proposal. I can't speak to what he [Lane] did after that proposal or what his intentions were," Norton said as he and the Coalition member had a brief back and forth.
Coalition members brought up a 79-year-old woman who they said knew Fanny Williams, the former restaurant's namesake and civil rights figure. The woman became emotional as she recalled the cabin.
"No matter where you stood on this issue — whether you were for the building staying or for it going or for it being knocked down or not — all involved agree that Fanny Williams should be properly memorialized. And that is exactly what we plan to do on that site," Norton said during his mayoral report.
Coalition members, including Blackburn, asked the mayor and council if a few of their members could be on the task force that is memorializing Williams. They received no reply.
Currently, City Councilmen Tim Gould and Lewis Wheaton co-chair the task force.
Some of the people on the force include Rose Garden Hills resident Lisa Castleberry, Pastor Derek Porter, Cobb NAACP President Jeriene Grimes, and new City Councilwoman Latonia Hines.
Gould said the task force's plan is to create a living monument for Williams. He said the force is currently creating a mission statement.
"The mission statement is used to create our request for proposals out the artist community and as we march forward we will keep the public up to date," Gould said. "We look forward to bringing forward some great ideas on how to honor Fanny Williams."
Wheaton provided some new details about the memorial. He said it is influenced by how the 9/11 memorial in Washington, D.C. was planned.
"One of the individuals that we spoke to about that memorial kind of advised us on a really exciting process to get good feedback, get some professional input, and develop something that is both professional but also utilizes public feedback and development and thought," Wheaton said. "Something that's more than a fountain, more than just a statue, more than a plaque — something that's really, really substantive that speaks to her impact to this community, both in Smyrna and beyond Smyrna. I'm elated to be able to do that and I think it's the right way to go."
Castleberry said that the day the cabin was demolished was "a good day for me."
"I was happy. I wanted that building demolished," she said. "And now we can move forward honoring Fanny Williams with dignity. I'm on the committee. We're going to do a beautiful job for her. And this will be the first time that Fanny Williams will be celebrated in the city of Smyrna because the previous administration never mentioned Fanny Williams.
"In my community, some of the people in Rose Garden…didn't know Fanny was a real woman until now. I'm happy to be on the committee and we're going to do a beautiful job honoring Fanny Williams and celebrating her life."
Annexations
City council unanimously approved the annexation of three communities from Mableton into Smyrna. Rather than opt for Mableton cityhood, which is on the November ballot, the residents chose to become part of Smyrna.
These communities are Heritage Mill, Vinings Brooke, and Buckland Oaks.

Sixty percent of owners in Heritage Mill and Vinings Brooke requested annexation while 100 percent of owners in Buckland Oaks requested it.
Smyrna continues to expand and may be on track to become Cobb's largest city if it annexes all four areas shown in a March 2020 feasibility study.
Community Development Director Russell Martin explained that becoming part of the city means residents will be able to rent city spaces and use facilities and pay the resident rate to do so.
Martin also said residents will remain in Cobb County for water services. Residents will receive Smyrna fire, police, and sanitation services, and be under the city's code enforcement.
Wheaton said the city is looking into a possible zip code change for residents annexed and that is still pending.
Town Halls
On Tuesday, Aug. 23, at 6:30 p.m. inside Council Chambers in City Hall, Smyrna is hosting a town hall for the public with regard to the draft townhome design standards ordinance.
Monday, city council voted unanimously to extend a moratorium on the acceptance of rezoning and variance applications that seek to develop or use property as a townhome or for a townhome development from Thursday, Sep. 15, to Monday, Sep. 19.
"The city council has received complaints regarding the lack of development and architectural standards for townhome developments. The moratorium would provide the city the opportunity to evaluate existing design standards for new townhome units and to consider amendments to the zoning ordinances regarding townhome developments," City Administrator Joseph Bennett said.
The moratorium began March 15, 2021.
"This is something that we put in place because we heard from a lot of citizens that there were too many townhomes going up, that it was too dense, and they didn't look very good. So we took a pause and this moratorium has been extended and now it's almost a year and a half…just so that we can make sure we get it right," Norton said.
Two other townhalls are coming up this month:
This Thursday, Aug. 18, at 6:30 p.m. at City Hall, Wheaton will host a Ward 7 town hall about the city's short-term rental ordinance.
Hines will host her first Ward 2 town hall since being elected. It is Tuesday, Aug. 30, at 6:30 p.m. in the Community Center's Jonquil Room.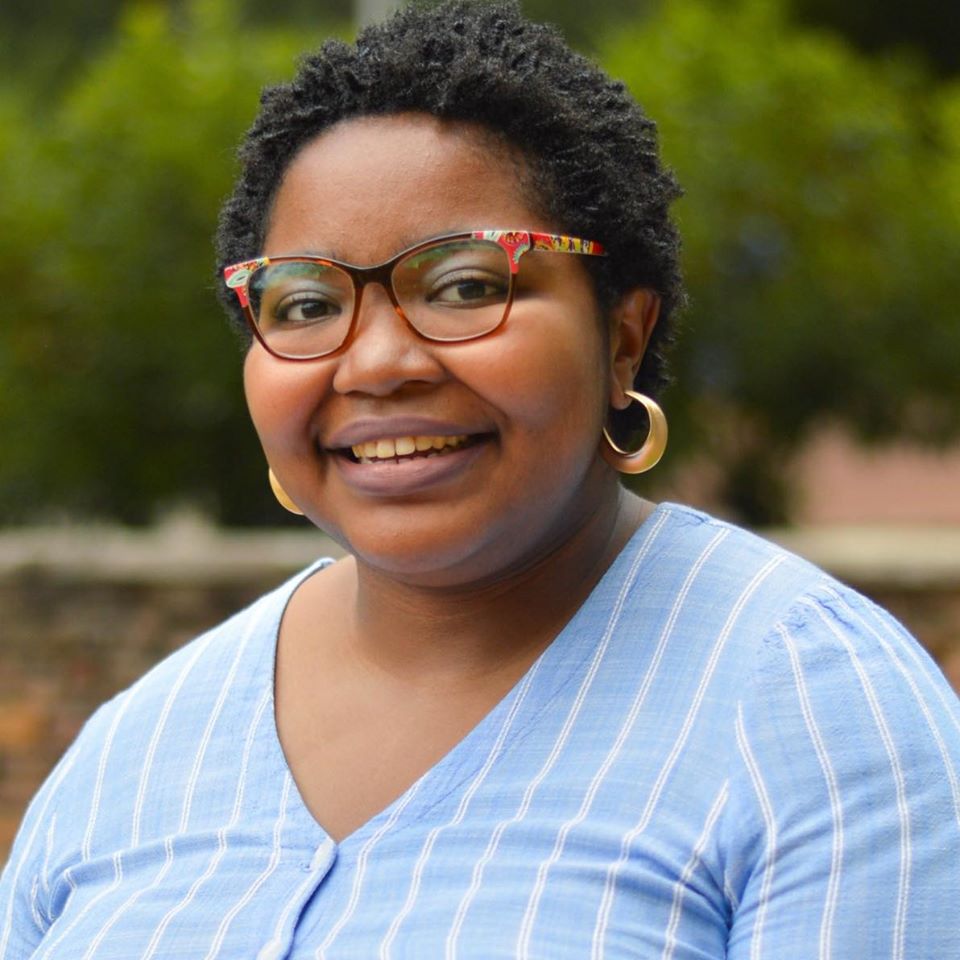 Arielle Robinson is a student at Kennesaw State University. She also freelances for the Atlanta-Journal Constitution and is the former president of KSU's chapter of the Society of Professional Journalists as well as a former CNN intern. She enjoys music, reading, and live shows.