According to a public information release from Officer Aaron Wilson of the Cobb County Police Department, an arrest warrant has been issued for an Ohio man in connection with a homicide that occurred Wednesday on Hammondton Road, near Favor Road.
View Larger Map
[The Cobb County Courier has a policy against using the names of unconvicted suspects and mug shots in articles except in special circumstances described in the policy included below this article. When a potentially armed and dangerous person of interest is at large, that meets the threshold of the public's "need to know," so we've included both the name and the photo.]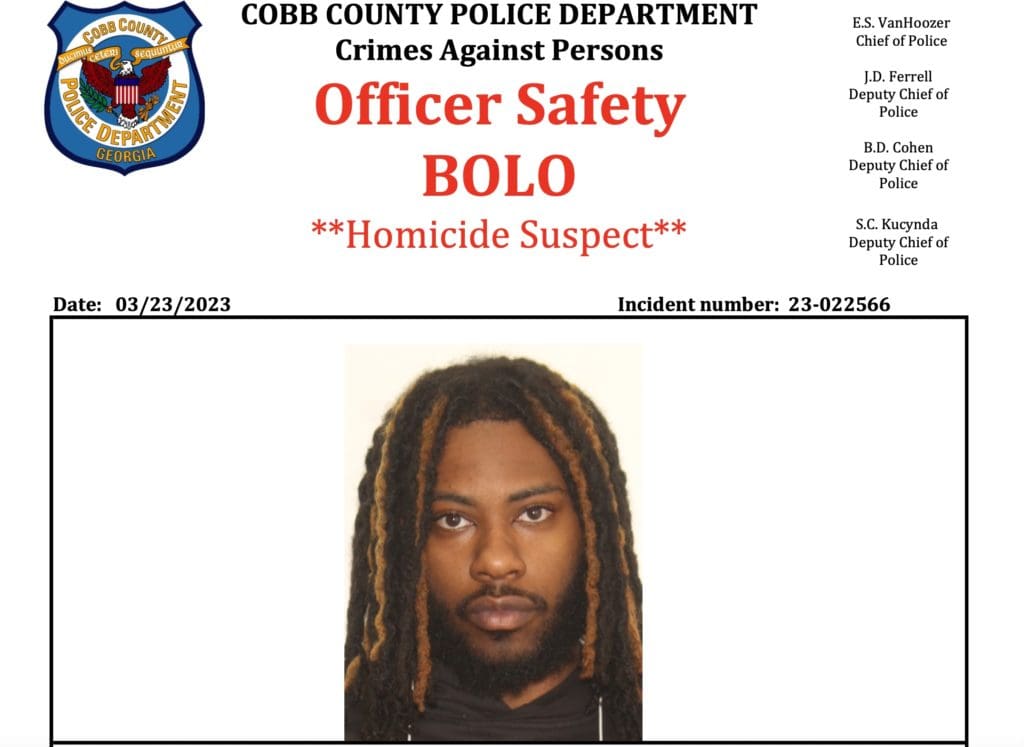 The public information release describes the incident as follows:
"On March 22, 2023, around 7:27 pm, the Cobb County Police Department responded to a person shot call at 2751 Hammondton Road, Marietta, GA 30060.
"Based on the preliminary investigation, the Cobb County Dispatch Center received a 911 call reporting a shooting. Upon arrival, responding officers located a Dacari Early (23, Marietta) who had sustained multiple gunshot wounds lying outside of an apartment O-03. Mr. Early succumbed to his injuries and was pronounced deceased.
"Major Crimes was contacted and assumed the investigation. Multiple witnesses were interviewed, surveillance footage was collected, and the scene was processed for physical evidence.
"Based on the investigation, Detectives obtained an arrest warrant for Joshua Nash (22, Cincinnati, OH), charging him with Murder, Aggravated Assault, Possession of a Firearm during the Commission of a Felony, and Possession of a Firearm by a Convicted Felon.
"Joshua Nash resides in Ohio and should be considered armed and dangerous."
The Cobb County Courier's arrest names policy
[The Cobb County Courier has a policy of withholding or redacting the name of suspects unless and until the person is convicted in a court of law or enters a plea of guilty. All suspects are innocent until proven guilty, and the internet has no effective way of removing reports of arrest if the person is exonerated. We do make exceptions in high-profile cases or charges against public officials where exoneration is likely to be as widely publicized as the initial arrest]