By Rebecca Gaunt
Tonya Hawley, vice president of the Sprayberry Foundation, opened the third annual Sprayberry High School Interfaith Baccalaureate Thursday with a range of inspirational quotes from famous figures like Muhammad Ali and Oprah.
"'It's your turn to choose and define what success means to you. Now others will try to define it for you, but yours is the only voice that matters.' That was from Octavia Spencer," Hawley said.
She closed to chuckles from the audience saying, "'You will screw it up sometimes!' And that was Taylor Swift."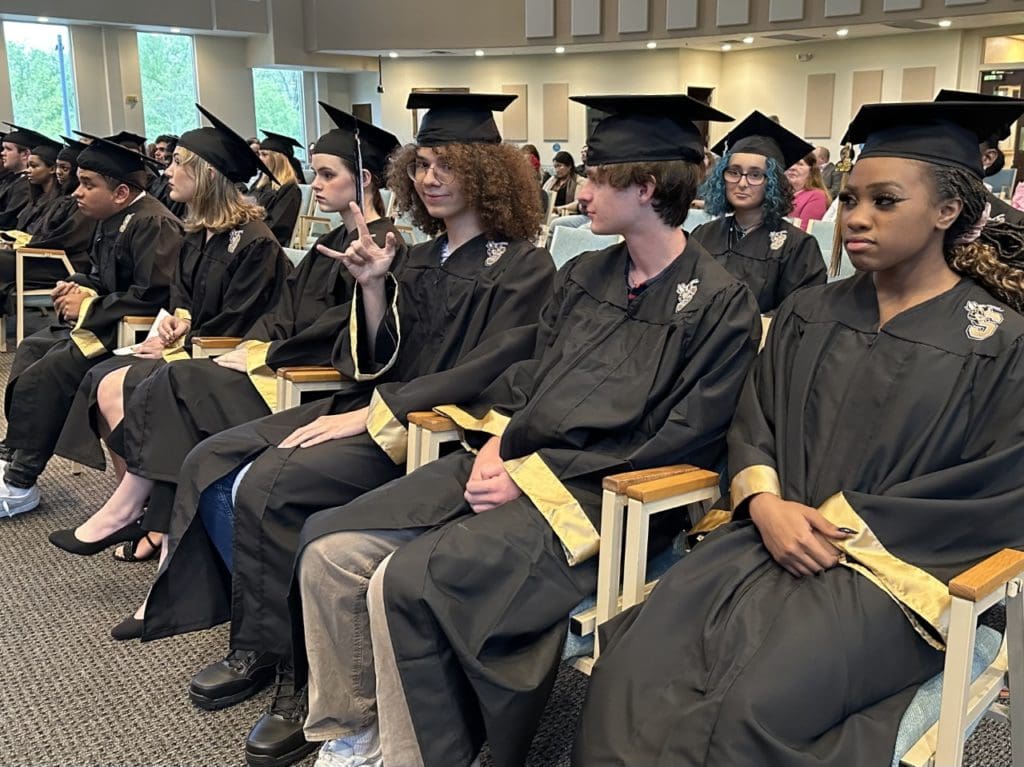 Twenty-one 2023 Sprayberry graduating seniors took part in the ceremony at Unity North Atlanta Church on Sandy Plains Road. Principal Sara Fetterman presented the certificates and seniors Catherine Madayag and Thalia Green read poems.
In a similar vein to the Swift quote, Lyndsey Powell, president of the Sprayberry Foundation, talked about lifelong lessons with an anecdote about her first car as a teenager–a stick shift she parked on a hill–and why she remains a loyal user of the parking brake to this day.
"Fear not those mistakes that may seem, in that moment, traumatic, but instead try and learn the best lesson you can. Ultimately, mistakes are the best teachers," she said.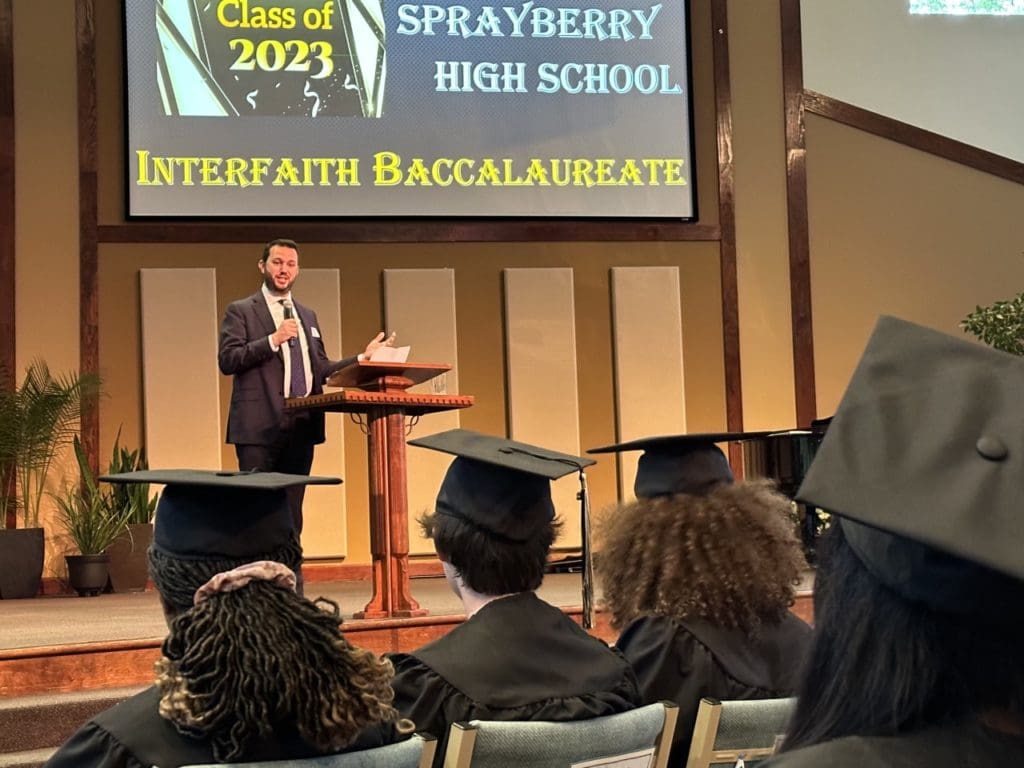 Rabbi Jason Holtz of Temple Kehillat Chaim spoke of Moses seeing a taskmaster beating a Hebrew slave and looking around before intervening.
"I always assumed that he wanted to go after the Egyptian taskmaster, but he looked around because he didn't want to be caught," Holtz said. "When he saw no one, what that means is he saw nobody else willing to stand up and do the right thing. So he said, if nobody else is going to do the right thing, I need to do the right thing."
Avinash Bheodari, a pandit, or teacher, at Shiva Shakti Mandir Hindu temple in Norcross, said, "At the end of the day, you have to remember one thing. Even if you don't feel like you know what you're doing, even if you don't feel like you know where you're going, or even if you don't feel like what you understand is true, you're stronger than you believe."
Pastor Tommy Stevenson of Deep Waters Community Church advised the seniors to seek counsel and wisdom. 
"Heed the instructions of your teachers. They have invested their life into you. Seek the wisdom of your parents. They love you the most and pray for you. And follow the wisdom of your spiritual father, for he has designed you for greatness," Stevenson said.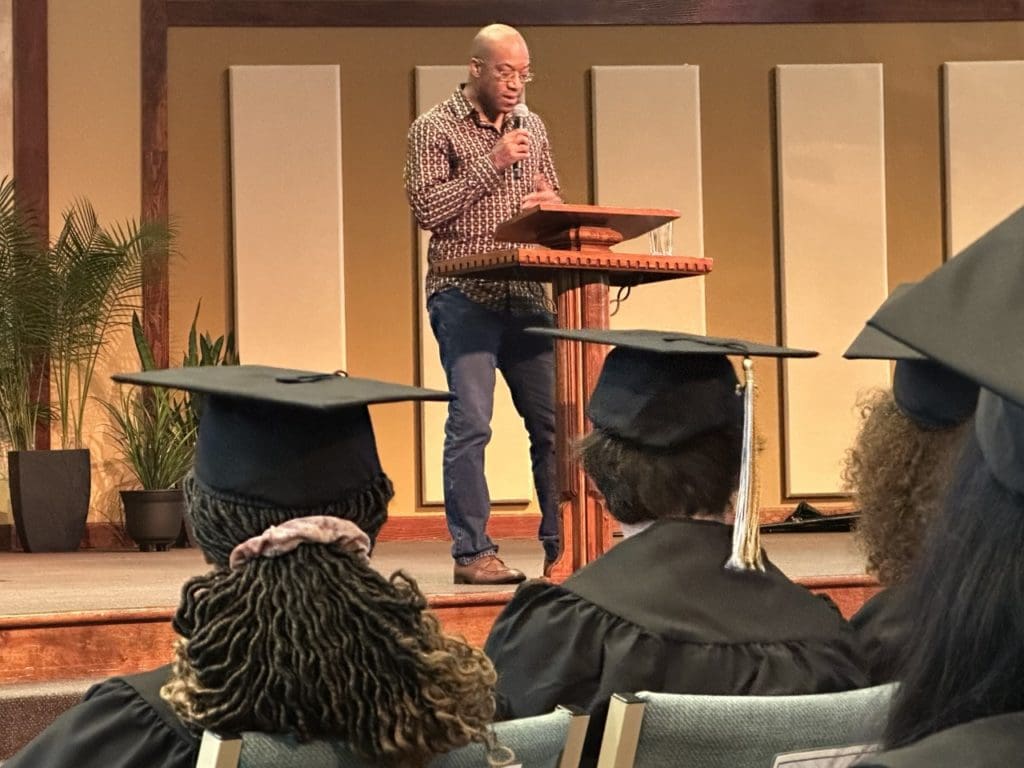 Faraz Iqbal of the Islamic Speakers Bureau of Atlanta was also scheduled to speak but was unable to attend due to a family emergency.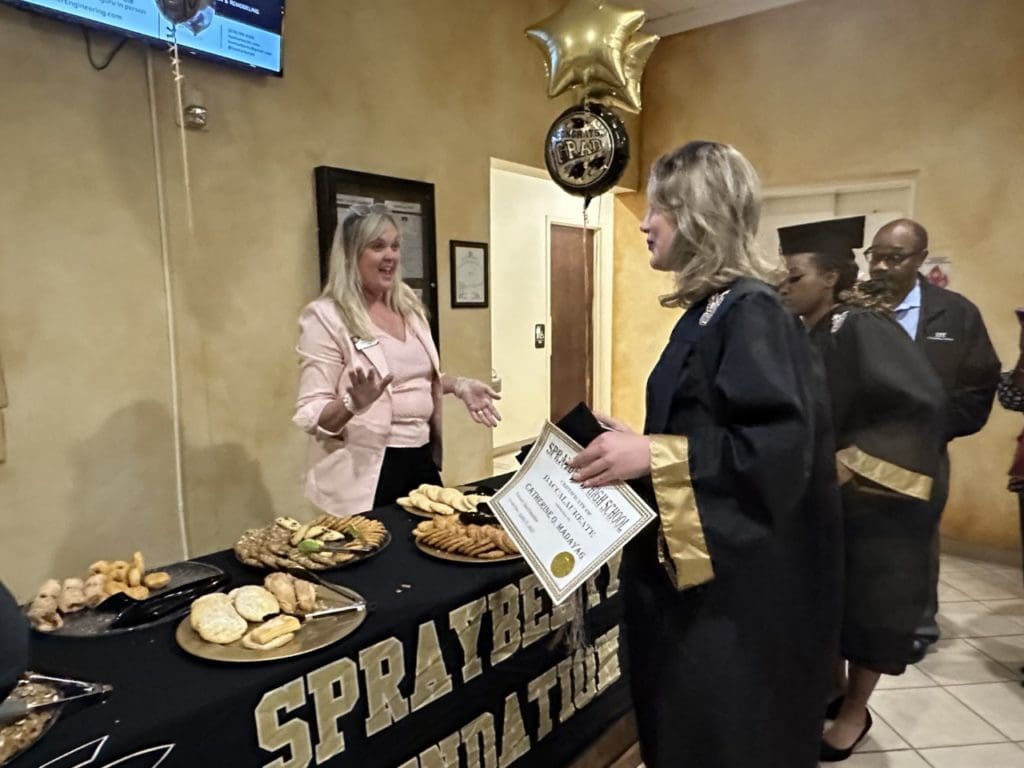 Sharona Sandberg, one of the organizers, said there was some pushback when they started the event in 2021, but it has only grown since then.
"Honor what it is you feel in your heart. You're brand new. You're babies, but you're also adults. So learn from that. Grow from that. This change that we're doing, be that change in the world. Be something unique and strong and wonderful," she said.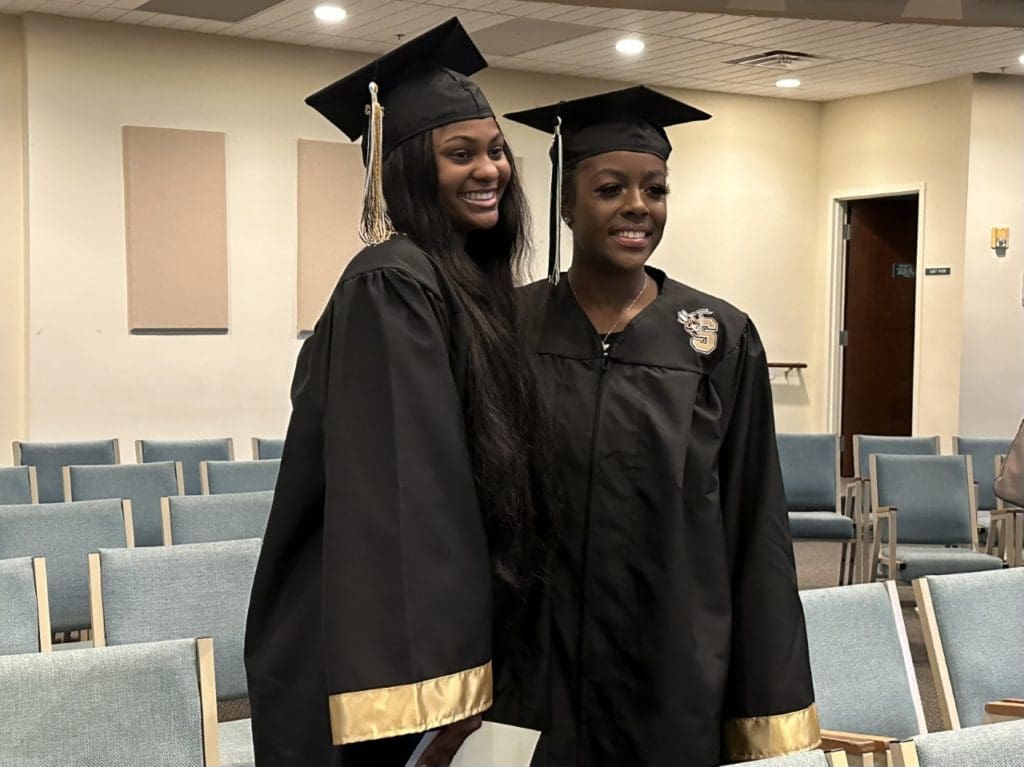 2023 participating graduates:
Ajani Clay
Kara Corrigan
Taze' Duffy-Vance
Bradyn Gillen
Thalia Green
Shekinah Hudson
Maya Johnson
Jacob Jones
Archer Koenig
Jade Lucki
Catherine Madayag
Sierra Miguel
Tate Pierce
Paul-John Quartemont
Gerardo E. Rios
Kenny Smith
Ryan Stoffregen
Jenna Walters
Madison Wayne
Amyah Williams-Woodmore
Sofia Zoheir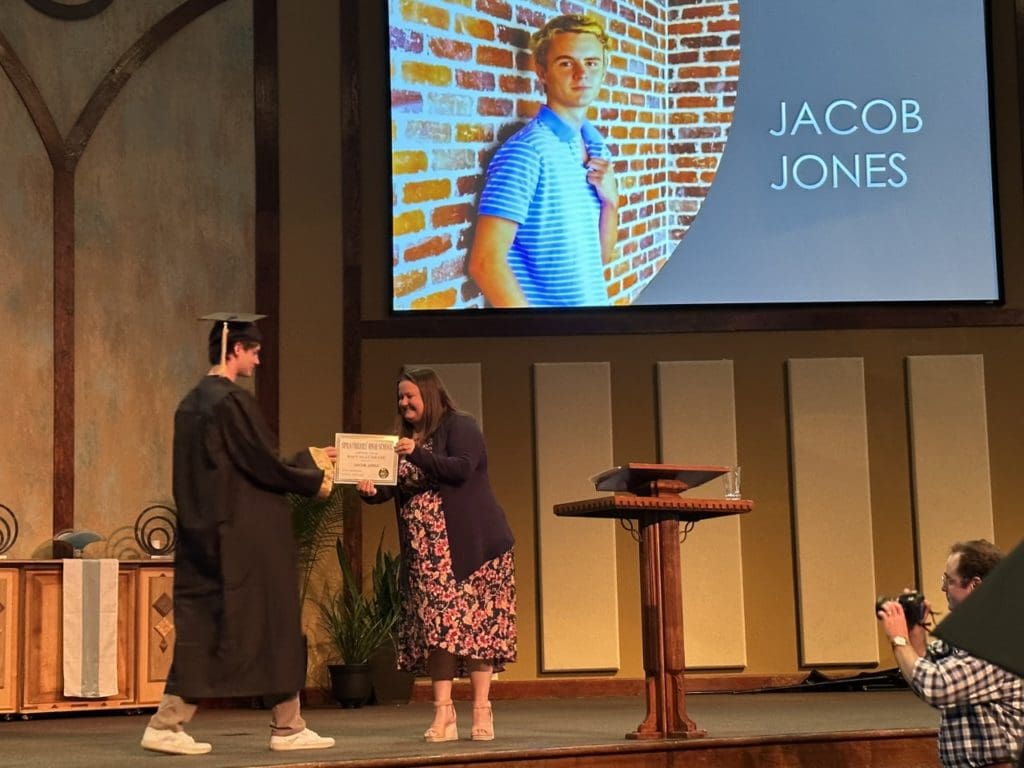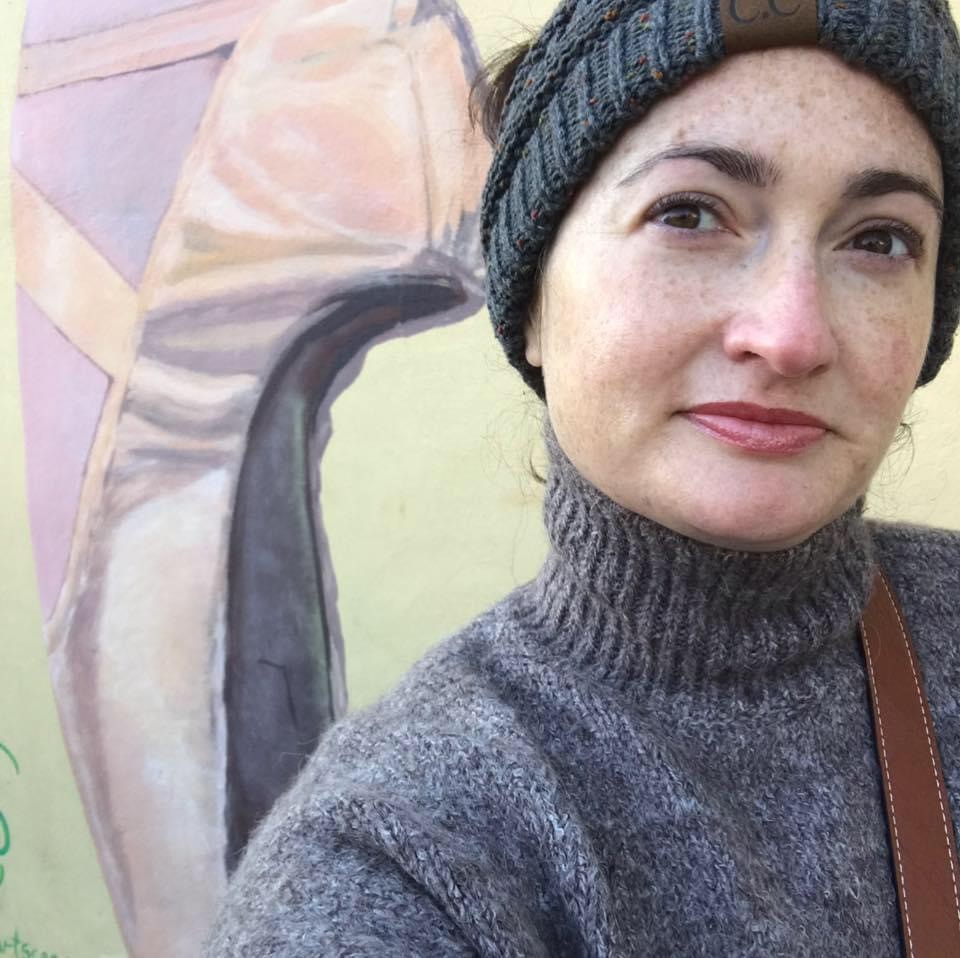 Rebecca Gaunt earned a degree in journalism from the University of Georgia and a master's degree in education from Oglethorpe University. After teaching elementary school for several years, she returned to writing. She lives in Marietta with her husband, son, two cats, and a dog. In her spare time, she loves to read, binge Netflix and travel.