By Rebecca Gaunt
Bill McNair is officially the new parks and recreation director for Kennesaw after the City Council unanimously approved his appointment Monday.
"My directions were, hey, we're going to hire the very best person that we possibly can," said city manager Jeff Drobney, who added that McNair was unanimously recommended.
McNair has served as the assistant parks director for Kennesaw since 2019. He previously spent 20 years leading the Baldwin County Recreation Department.
He replaces Steve Roberts, who left the position in April to run the Cartersville Parks and Recreation Department.
In other business:
The council approved a $147,402 contract with F.S. Scarbrough for street resurfacing. The three streets to be paved are Morningside Trail from Somerset Ridge to Greensward View, Park Trace from Brandywine Road to the end, and Winterthur Main from Legacy Park Circle to Somerset Ridge.
Mayor Derek Easterling recused himself from the discussion as his residence is in the designated area.
The Kennesaw Police Department will receive two 2022 Ford Interceptors. The vehicles will be leased through the Georgia Municipal Association for a total loan of $111,339 with 4.35% annual interest rate to be paid over five years.
On the recommendation of city manager Jeff Drobney, the council approved the agreement to continue funding of the Cobb Galleria .
Cobb County, Kennesaw, and other cities in Cobb have had an agreement in place since 1992 to provide funds via hotel/motel taxes. According to Drobney, the agreements are needed "as a means to demonstrate the entities involved in the agreements are continuing to pledge the same hotel/motel rates to the [Cobb-Marietta Coliseum & Exhibit Hall] Authority for purposes of their future bonding of projects, which will likely include expansions to the ballroom space, along with general cosmetic updates for the convention center and parking decks."
The approval was unanimous despite council members Pat Ferris and Antonio Jones expressing frustration at a May work session that Kennesaw is not given a representative on the board that oversees the Cobb Galleria Centre, Cobb Energy Performing Arts Centre, ArtsBridge Foundation and Galleria Specialty Shops.
The Authority was created by the state legislature and a change to the seven appointed positions would have to be modified via legislation. State law currently gives a seat to the sitting mayors of Marietta and Smyrna and the chair of the Cobb Board of Commissioners. A second seat goes to a person appointed by the BOC. Two other seats are appointed by a majority vote of the other five members for four-year terms.
.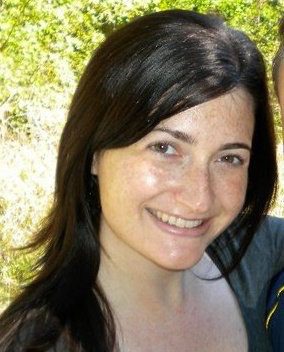 Rebecca Gaunt earned a degree in journalism from the University of Georgia and a master's degree in education from Oglethorpe University. After teaching elementary school for several years, she returned to writing. She lives in Marietta with her husband, son, two cats, and a dog. In her spare time, she loves to read, binge Netflix and travel.