[This is the latest installment of "Cobb Cuisine, Culture and Community" by Brian Benefield]
I met the owner of Go Forth Goods, Nathan Martin, at a local coffee shop, where he opened the conversation by talking about his struggles in high school with testing and comprehension. To be open and honest was refreshing in a societal time where some people try to portray constant success. I was very empathetic to his plight, as I also had a hard time with those aspects of school, and I created an instant connection. Martin told me he was in a rock band in school and barely graduated, but has always had a creative side that evolved into a thriving leather products company.
After school, Nathan worked with his family at a sign company for many years. He discovered he was good at the design facet of the business and proceeded to teach himself the elements of good design by reading numerous books on the subject. Martin wanted to branch out on his own, so he opened a marketing firm and did that for over a decade before getting burnt out on helping other companies thrive and getting blamed when they didn't.
In 2014, Martin had a cheap bag break before embarking on a family trip. When he set out to find a replacement, he couldn't find anything made in America that fit his criteria for quality and durability. It was a lightbulb over the head moment for Nathan, and he made his first wallet at his house with an exacto knife and sent pictures to his friends. They responded, "You made that? Wow, I want to buy one." The word got around, and his sales escalated quickly by creating an Etsy account, an online marketplace for creative types like Nathan.
Only a few months passed, and he was outgrowing the home shop in his basement, so they opened their first retail location on Whitlock Avenue in Marietta. GFG takes the utmost pride in using only American-sourced leather, hand-peened solid brass, and copper rivets. Their wallets, duffles, and backpacks are all made in small batches with hand-stitching to ensure they will last for years and come backed with a lifetime warranty. I own a bi-fold wallet from GFG, which only gets better with time. Buttery soft, supple and has created a beautiful patina of colors since purchasing it several years ago. My wife got the Sarah crossbody bag for a Christmas gift a while back, and she adores the feel and functionality of this high-quality accessory. 
They grew out of the Whitlock location in only a few years and moved into an office complex on Franklin Road, where they ship their goods nationwide. Nathan's company is all about simplistic design but leaving no detail unnoticed. They use saddle stitching which has withstood the test of time for decades, and fewer seams to create a minority of stress points on the bags. I like that they make products that emulate something my Grandfather would've had back in the day made by a local artisan and could be handed down to another generation.
Martin truly lives a vintage lifestyle by driving a 1979 International Scout truck that he says is very functional, providing everything you need and nothing you don't. That motto translates well into the goods his company makes. GFG believes in giving back by donating 10% of its profits to local organizations in the community, with MUST ministries being their featured non-profit. Paying homage to his large family of six children and his wife Sarah, he has named many bags in their honor. Such as the Gunnar duffle, the Celeste Hobo, and the Kindle satchel, to name a few. A classy gesture, for sure.
It is challenging to find American-made, high-caliber goods like this anymore, and I applaud Nathan for following his passion and standing behind his work. His company is founded on the idea of giving back and that everyone can Go Forth and do Good in any capacity and make a difference, no matter how small it may seem. We often miss the little details that pass us by in life, but as we look back, the seemingly trivial things are the most meaningful.
Visit the Go Forth website at https://www.goforthgoods.com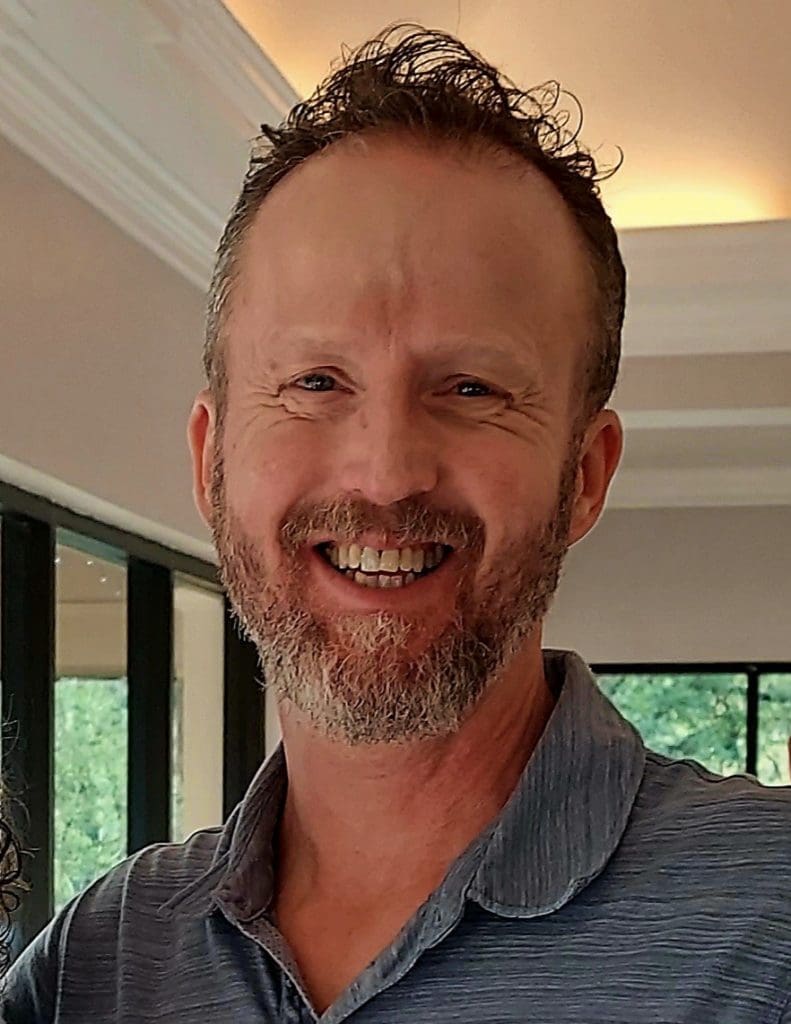 Brian Benefield is an Atlanta native born in Dekalb County, who has lived in Cobb since 2003. He has worked in Hospitality, Marketing, Real Estate, and most recently Food Tourism. Married to Cecilie Benefield for 12 blissful years. They have a dog, Miss Pickles. Hobbies are mountain biking, running, gardening, and trying new recipes in the kitchen. Member of Les Marmitions cooking club since 2016, where we cook 5-course meals with local Atlanta chefs.