[This column by Brian Benefield is part of the series Cobb Cuisine Culture and Community]
Going to Mac's Raw Bar & Market feels good, like a comfy pair of jeans or your favorite boots that fit just right. An intangible feeling that keeps us going back every week. I like to sit at the bar, with the oversized, cushy leather barstools that beg you to stay a spell. All the bartenders are well-versed in the menu items and can make you an ice-cold Martini just as you like it, and my wife likes them dirty with three olives. The fresh, abundant selection of seafood makes it an easy choice when heading to Marietta Square.
Because the scorching weather in Atlanta is like taking a stroll through a piping hot bowl of soup, we tend to eat lighter, cooler meals in the summer. We stopped in recently and ordered a new creation named the Seacuterie board, which is their whimsical spin that includes pickled lobster and shrimp that adds a nice salty, tangy flavor by way of the pickling process. Trout spread and homemade crackers, fresh Ahi tuna, mussels, a few sardines, sausages, olives, and crispy carrots round out this smorgasbord seafood delight. It is a plethora of ocean delicacies and fills you up without having that bloated, overly full sensation.
Most people are creatures of habit, and we are no different. I will try anything once, but almost always stick with what I know and enjoy. A case in point is the fresh from the Gulf of Florida blackened grouper sandwich, and ask for extra blackened seasoning to liven up your tastebuds. It has a big, soft brioche bun that holds up to the salty caper tartar sauce and LTO. The side of choice is usually the homemade, thin, and crunchy Old Bay chips, which dreams are made of, but lately, I have opted for the clam chowder with tons of clams, potatoes, and pork belly, which is a genius addition. The broth isn't too heavy or creamy but has a velvety mouth feel and is a perfect accompaniment to my fav seafood sammie.
A salad topped with fresh salmon is my wife's go-to order this time of year, and Mac's field green version screams all things summer with strawberries, craisins, spiced pee-cans (yes, that's how we say it), and goat cheese to balance the salty and sweet flavors. The fish tacos are another solid selection with pickled cabbage for a perfect crunch against the soft, warm fish, which was halibut the last time we chose these for supper—finished with cilantro aioli and a raw jalapeno that adds a well-mannered kick of spice to the tacos.
If you are a fan of raw oysters, plan to stay at Mac's for a while because they have them flown in fresh daily from many locales known for the briny mollusks. Try the Blue Points from NY or what I have been eating since I was a boy, the Apalachicola Bay type that are plump because of the nutrient-rich water in that neck of the woods. The selection varies based on the seasons, and they have a discounted price on the raw type on weekdays from 4-6 pm. If you don't enjoy your oysters raw, you can order them chargrilled Nawlins style with lemon, garlic, and parmesan, and you must try their magical hushpuppies with honey butter is never the wrong decision.
Someone with too much time on their hands came up with a National Day for almost everything you can think up, so Mac's Raw Bar is celebrating appropriately with National Oyster Day on Saturday, August 5th. Choose from fifteen varieties of oysters for only $1.50 each, and being a soup kinda guy, I am excited to try their take on Gumbo made with shrimp, crab, and oysters in a spiced roux. When you find a place like Mac's Raw Bar that just feels good in all the right ways, from the personable hosts that greet you at the door to the affable bartenders that know you like the 32-ounce fish-bowl-sized beer, you stick with what you know.  
For more information visit https://www.macsrawbar.com/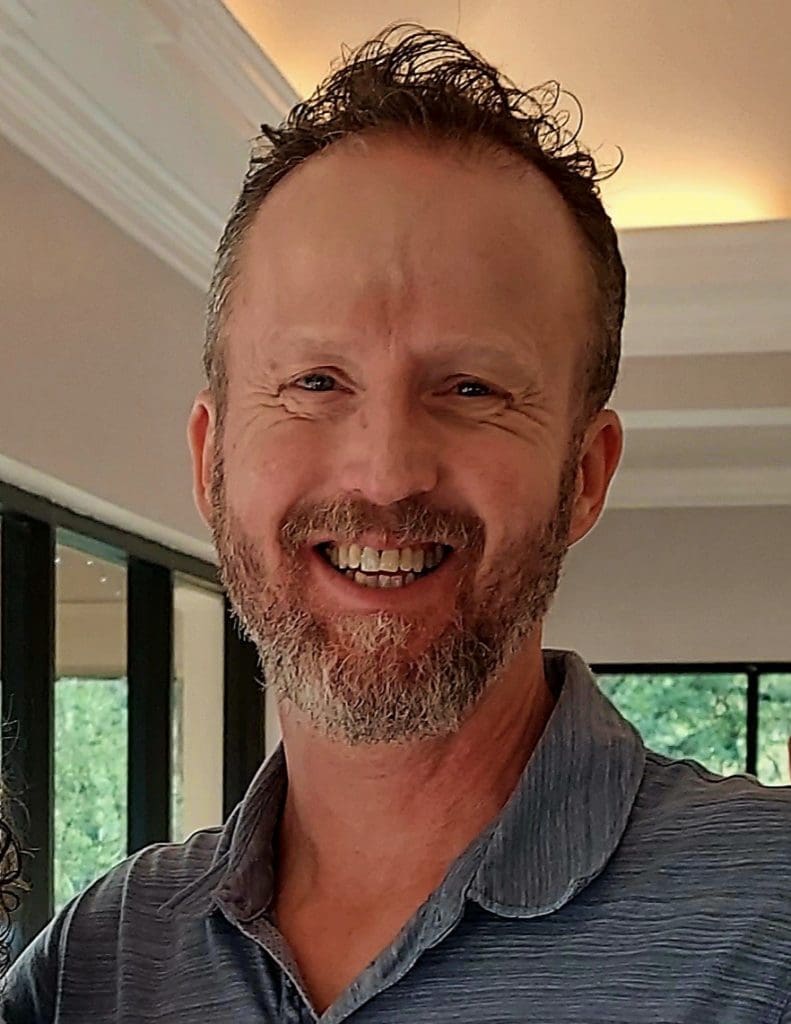 Brian Benefield is an Atlanta native born in Dekalb County, who has lived in Cobb since 2003. He has worked in Hospitality, Marketing, Real Estate, and most recently Food Tourism. Married to Cecilie Benefield for 12 blissful years. They have a dog, Miss Pickles. Hobbies are mountain biking, running, gardening, and trying new recipes in the kitchen. Member of Les Marmitions cooking club since 2016, where we cook 5-course meals with local Atlanta chefs.