From teenage high jinks in the 1950s and '60s to the painful era of the Vietnam War, five people with deep roots in their communities shared about growing up in Kennesaw and Acworth.
Kennesaw Historical Society and the Save Acworth History Foundation organized last week's Acworth event as part of a lecture series.
Joe Bozeman's (North Cobb High School class of 1962) family has been part of the Kennesaw community since 1830. At one time his family owned 110 acres of farmland where the Pinetree Country Club now exists. His father built Bozeman Lake.
He compared the Kennesaw of his boyhood to Mayberry, the beloved fictional town depicted on The Andy Griffith Show.
"Everybody knew each other. There were about 500 people there and about three quarters of them were related to me. I couldn't get into mischief without it getting home to my parents," he said.
Betsy Brown (North Cobb class of 1965) echoed that sentiment about Acworth.
"Everybody knew everybody else, and I think it gave me an opportunity to know so many of the characters around Acworth. There were captains of industry that came here to build towns, but there were just a lot of people that were memorable," she said.
One of those characters was MaryHelyn Hagin's (Sprayberry High School class of 1958), grandfather, whose habit of running a particular stop sign raised complaints from family only for him to respond,"Why? I've been here longer than it has."
Panelists reminisced about days playing Kick the Can, Spin the Bottle, catching lightning bugs and football rivalries.
Hagin told the audience that Sprayberry High School had just gotten a football team when she graduated and they lost to Marietta High School 70 to nothing.
"It tore me up because back then that was the big thing. And Marietta hated Sprayberry because we were kind of on the verge of being in Marietta, and some of the Mariettans had to come into Sprayberry," Hagin said. "Sprayberry finally beat them. It was years later. But it was wonderful. That was our recreation in high school."
Lake Acworth was a vital part of the summer break, according to Mack Turner (North Cobb class of 1964), who said some teens would sneak beer to the beach and watch bands perform.
"We didn't like it when the Marietta people came because it was our beach!" joked a man in the audience.
"Back in the '60s it was just a cool place to be," Turner said.
Lynne Browne, the moderator, asked the panel about their early driving experiences, which led to some very humorous tales.
Rick Kienel (North Cobb class of 1969) reminisced about his first driving experience that occurred while he was parked in front of a hardware store and he put the car through the wall of a warehouse.
"I was two years old and my father left the car in gear to run in…so I got down on the floor and my brother was in the back seat," Kienel said.
Hagin didn't have her own car as a teen but she did share an amusing anecdote about how she and a group of teens went in together to buy a hearse for about $5 per person.
"It was the ugliest thing you'd ever seen…We'd just drive up and down Summer Street to get to the cemetery and back around," she said laughing.
Brown recalled having a crush on a boy who got a Cushman scooter. She relished riding around town with him, running errands. That is, until she discovered they were delivering moonshine.
Hagin said a few years later she attempted to buy her first car on her own, but with disheartening results. She knew exactly the blue Lincoln Continental she wanted and had saved the money. After two visits to try and purchase her dream car, it was clear no one on the lot believed she was truly in a position to buy. She went elsewhere and drove home in a brown Datsun.
"It was crazy the things that women could not do," she said.
The panel became more sober as they recounted the Vietnam War era.
Hagin was a teacher at Campbell High School and two of her students were killed in action. She later found their names on the Vietnam Veterans Memorial in Washington D.C. and took pictures for the mothers who never got to go.
Bozeman said he felt great guilt as he'd attended military school at the University of North Georgia and was preparing to serve when he was sidelined by a broken arm that required four pins and didn't heal properly.
He still regularly visits the grave of Tim O'Keefe, a Kennesaw friend who was killed in action.
To the question of what about their communities made them most proud, Turner was thankful for the generosity. He was part of a group that spearheaded the creation of a replica structure of the train depot that was once the heart of the town. As a kid in the 1950s, he worked there manning the phones for a taxi company. The original building couldn't be saved, but the new one will house a variety of historical items.
"People had their checkbooks out and donated unbelievable amounts of money," he said.
The next event in the series will take place Aug. 13 at 7 p.m. at the Historic Depot in downtown Kennesaw. Trevor Beemon of Cobb Landmarks will discuss the restoration and operation of the 1840s Root House Museum and Garden.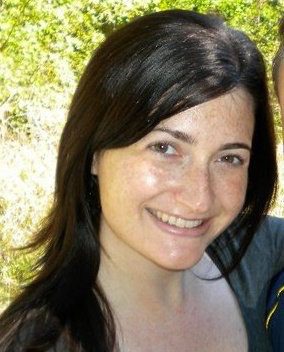 Rebecca Gaunt earned a degree in journalism from the University of Georgia and a master's degree in education from Oglethorpe University. After teaching elementary school for several years, she returned to writing. She lives in Marietta with her husband, son, two cats, and a dog. In her spare time, she loves to read, binge Netflix and travel.