Environmental groups are warning the public that coal ash, the toxic waste left after burning coal for electricity, is not being stored safely in Cobb County and they need the public's help to convince Georgia Power to fix it.
Plant McDonough-Atkinson is located on the banks of the Chattahoochee River off South Cobb Drive near Smyrna. An estimated six million tons of coal ash will be capped in place in unlined pits, according to Kevin Jeselnik, general counsel for Chattahoochee Riverkeeper.
Plant McDonough burned coal from 1930 until 2011, when it converted to natural gas. However, decades of burning coal have left a legacy of contaminated waste. Georgia Power is transitioning from the wet handling of coal ash to dry handling, a method that is considered safer. However, the closed and unlined dewatered pits allow the coal ash to come into contact with the groundwater.
"There's nothing at the bottom…these are unlined and the material can just continue leaching into the ground until it hits groundwater, and then can migrate through those groundwater plumes anywhere that groundwater plume is going to go: offsite, into the Chattahoochee River, under the communities nearby," Jeselnik said.
In 2015, the federal government imposed coal ash regulations that required more transparency from utility companies. They now had to publicly report groundwater monitoring data on their websites. The Environmental Integrity Project and Earthjustice combed through thousands of pages of data and found that 11 of the 12 coal-fired plants in Georgia had contaminated groundwater. Ten were owned by Georgia Power. According to the report, Georgia Power made the "data available in a form that was very difficult to understand" and required technical and legal analysis.
Data from Plant McDonough showed unsafe levels of arsenic, beryllium, boron, cobalt, lithium, radium, selenium and sulfate. These contaminants are associated with cancer, neurological damage, nausea and diarrhea.
Rep. Mary Frances Williams (D-Marietta) was shocked to learn there was coal ash in Cobb County during the 2019 legislative session. She introduced House Resolution 257 urging Georgia Power to remove the coal ash from Cobb County and place it in a lined landfill. Five other democrats signed on as co-sponsors, but she was not able to secure any signers from across the aisle.
Williams, who is a member of the Natural Resources and Environment Committee, and some other legislators were invited to tour Plant McDonough last week. They asked why the coal ash wasn't being stored in lined facilities and she said it was very hard to get a clear answer. The company cited cost and that the trucks carrying the stuff away would be disruptive to the community.
"I don't argue what they're doing on top, but they're not doing anything on the bottom," Williams said.
She also said company representatives seemed surprised when she told them the Cobb-Marietta Water Authority has pipes on the property through an easement.
Jennette Gayer, director of Environment Georgia, Jen Hilburn of Altamaha Riverkeeper, and Chris Bowers, senior attorney at the Southern Environmental Law Center also shared their concerns about how coal ash is being handled, not just in Cobb, but in several locations around Georgia.
Georgia Power estimates there are about 92.2 million tons of coal ash in Georgia. While 45.4 million tons will be stored in lined facilities, 46.8 million tons will be closed in place without liners and "will remain in these pits next to rivers and lakes, and connected to our groundwater resources," according to the presentation put together by the Georgia Water Coalition.
Coal ash is even being imported from other places. Duke Energy, which spilled 39,000 tons of coal ash into the Dan River in 2014, was ordered to excavate its coal ash ponds by the North Carolina Department of Environmental Quality, and Georgia is on the receiving end of that removal.
Organizers are asking concerned citizens to attend the U.S. Environmental Protection Agency's public hearing on Aug. 6 in the EPD Tradeport Training Room, 4244 International Parkway, Suite 116 in Atlanta to ask for changes in Georgia's coal ash program. To speak, you must sign up by July 31.
The changes they are requesting:
1. The Georgia Environmental Protection Division must hold a public hearing on every coal ash permit and it must be held in the community where the coal ash will be located.
2. EPD must provide public notice and the opportunity to comment on every 5-year-review of issued coal ash permits.
3. EPD must require Georgia Power to dig up its coal ash and store it in lined, dry facilities away from waterways.
"These are some things you just don't want anywhere near your drinking water," Williams said. "I wouldn't want anybody that I loved to be exposed to any of these chemicals."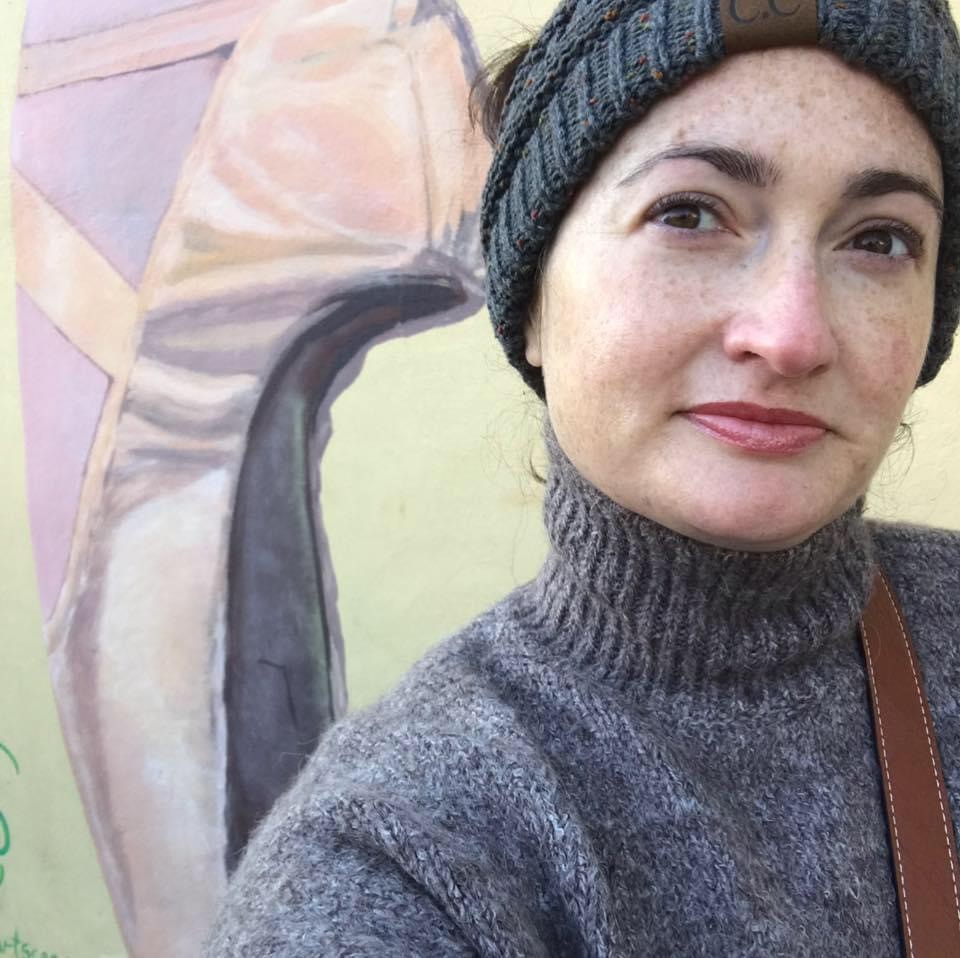 Rebecca Gaunt earned a degree in journalism from the University of Georgia and a master's degree in education from Oglethorpe University. After teaching elementary school for several years, she returned to writing. She lives in Marietta with her husband, son, two cats, and a dog. In her spare time, she loves to read, binge Netflix and travel.