By John A. Tures, Professor of Political Science, LaGrange College
[This is the first of a twice-per-month column by John Tures, exclusive to the Cobb County Courier]
A year ago, experts didn't think much of the Atlanta Braves prospects, but a pair of rookies embarrassed those projections. Now in 2023, the experts are again claiming the cupboard is bare for the Bravos. We look at the players most likely to prove the prognosticators wrong.
"Braves fans will be feeling ill after seeing MLB's Top 100 Prospect list," announced an article in ClutchPoints, echoed in a number of other sports sites. "The only thing the Braves do not have is a prospect on the MLB Top 100 list, according to the Athletic. The news will shock and unsettle fans who have held their heads high of late…Atlanta has peppered recent lists with high-level talent, but has recorded just one prospect in the last two years." Braves unable to leave any mark on MLB's Top 100 list (clutchpoints.com).
I felt this sounded awfully familiar, as though we heard it last year. Sure enough, I checked CBS Sports and what they had last season, in 2022 (MLB's top 50 prospects 2022: Ranking Adley Rutschman, Bobby Witt Jr. and the rest of baseball's young talent – CBSSports.com). Sure enough, the Atlanta Braves didn't have a single top-40 prospect. The closest they had was some guy named Michael Harris II, ranked 42nd, who they said some nice things about, but doubted he'd play center for long. What about Spencer Strider? He was nowhere to be found, despite getting some good looks at the big leagues.
Yet when it came time for the Major League Baseball Rookie of the Year Award, it was Harris with 22 first-place votes and 134 points, followed in second by Strider, with the remaining eight first-place votes, and 103 points. The rookie in third place had 22 points (2022 MLB Rookie of the Year voting totals).
Somehow, Vaughn Grissom is not considered a prospect, even though he very much fits the conceptual definition, if not the literal one (he had 12 at-bats too many to be considered a prospect). The Braves are hoping he can repeat a lot of his 2022 success.
Given that the team has locked up a lot of their young stars in long-term deals, there's no desperate rush to find young talent, pressures that most other teams must face.
Even then, it's as inaccurate to say the cupboard is bare in the Braves Farm System as it was to say Atlanta lacked a top-notch prospect last year when it had at least two.
Among those Atlanta Braves to keep an eye on for the future, according to Keith Law with the Atlantic, is the former Wake Forest standout starting pitcher Jared Shuster, a former first-rounder, as well as the young pitcher J.R. Ritchie, who should have time to develop, along with Owen Murphy, another developing pitcher and top draft pick. Who is the Braves top prospect? Keith Law has his answer (msn.com)
Others to keep an eye on include speedy shortstops Ignacio Alvarez and Geraldo Quintero. And file these pitchers' names away in your memory for later: Spencer Schwellenbach and A.J. Smith-Shawver (Atlanta Braves Top 50 Prospects (2023) (prospects1500.com)).
Perhaps in 2023, the experts will finally be right and the Braves won't have any rookies that they could rely upon. But I wouldn't bet against the Braves.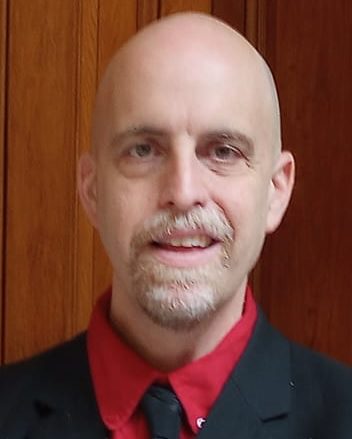 John A. Tures is a professor of political science at LaGrange College in LaGrange, Georgia. His views are his own. He can be reached at jtures@lagrange.edu. His Twitter account is JohnTures2.