[This is the latest installment of "Cobb Cuisine, Culture and Community" by Brian Benefield]
The July 4th Holiday is just around the corner, and many folks will have a four-day weekend because it falls on a Tuesday this year. Our young country turns 247 years old this year, and we are lucky to live in a place with many fun things to do for free or low cost in Cobb County. I want to share some of my favorites and others I have yet to experience, but they're on my summer list.
Take a bike ride or hike the Mountain to River trail that runs from Kennesaw mountain southward through Marietta Square and continues along Atlanta road through Smyrna and arrives at the Hooch by the Battery. I rode this when the Braves won the World Series in 2021 and got a very surreal experience by being able to ride my bike on Cobb Pkwy going under 285 to watch the player parade. There are a few sections along Atlanta road that aren't paved, wide trails, but keep traversing Southbound, and you'll be rewarded when you turn onto Spring rd with lush landscaping and curvy paths. You may have to take out a second mortgage to buy tickets to the Braves game, but you can do as I occasionally do and watch it on the big screen for free right outside the stadium.
Since it's usually so hot in Georgia in July that your bike tires could melt, you can literally coast most of the way down to the NOC Chattahoochee Outpost at Powers Island from the Battery and rent a tube or kayak to float the river and cool off for a spell. If you go cattywampus from Ray's on the River restaurant, you will find their location; otherwise, use your fancy GPS on your phone. We did this a few years back, and it is very relaxing and inexpensive. The water is always cold, with very little in the way of what my wife would call rapids. The mostly younger staff are amiable and helpful, and they provide a shuttle bus at the take-out area to get you back to your car. If you did all this in one day, you should head home for a nap, or at least I would.
If the nap turned into a whole night's slumber, awake refreshed and head to Marietta Square for a full day of window shopping, people watching, and just relaxing under the giant shade trees. There is a free concert on June 30th featuring Guardians of the Jukebox, an 80's tribute band. If you prefer to avoid paying for parking, take this tip, pack all your gear in what I call a buggy (wagon), walk the short distance from Lewis Park to the square, and set up your chairs on E. Park Square. We like that area because the trees block the sun, and it's usually less crowded than in Glover Park, nearby the stage. Save some bucks by packing food and adult beverages; we almost always see people we know to chat and dance around with.
On the fourth, an all-day celebration at Marietta Square will kick off with a parade at 10 am that honors our valued first responders and decorated veterans. Marching bands from many local schools will be playing their best version of a Taylor Swift tune, and my favorite act in the parade is a group of middle-aged fellas doing a choreographed dance routine using folding chairs. It is worth the price of admission, which is zero dollars. There will be numerous activities, including an arts and crafts show, food vendors, a kid's zone, and free concerts throughout the day into the evening. Once dusk approaches, ensure you have your earplugs handy, as the fireworks show is loud and lengthy but spectacular. My dog Pickles will be on the CBD gummies and hiding under the bed. 
At 2 pm, there is a Liberty Bell ringing ceremony in Glover Park where the kids gather around and help pull a rope that will bellow out 13 times in honor of the original 13 colonies. And the bell is an exact replica of the one in Philadelphia, minus the crack. I visited many countries overseas while serving in the Navy in the nineties, and while it was interesting to see other people's way of life, I was always glad to come home.  Despite what you hear on the 24-hour news channels, I still believe we live in the best country in the world.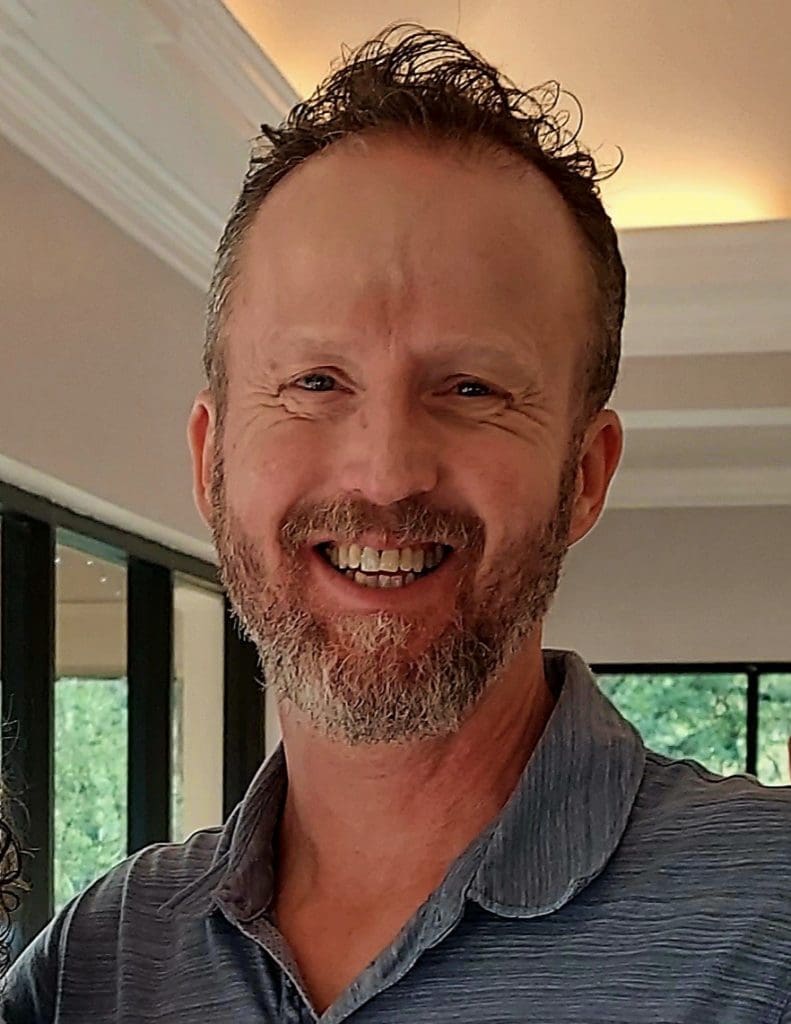 Brian Benefield is an Atlanta native born in Dekalb County, who has lived in Cobb since 2003. He has worked in Hospitality, Marketing, Real Estate, and most recently Food Tourism. Married to Cecilie Benefield for 12 blissful years. They have a dog, Miss Pickles. Hobbies are mountain biking, running, gardening, and trying new recipes in the kitchen. Member of Les Marmitions cooking club since 2016, where we cook 5-course meals with local Atlanta chefs.