The Georgia Philharmonic, which performs in Lassiter Hall in Marietta, announced its 2023-2024 season, which includes a return to this year's Dragon Con on Saturday, September 2.
Atlanta native Tamara Dworetz has been newly appointed to the positions of Artistic Director and Conductor.
The announcement for the season introduced Dworetz as follows:

"A devoted music educator, Tamara's musical beginnings took place in the Atlanta public school system.
"Tamara is passionate about leading K-12 and pre-professional musicians in enriching musical experiences and is proud to be the newly-appointed Director of Orchestral Studies at Georgia State University.
"Tamara was recently selected as 1 of 14 candidates from a worldwide pool in the 2022 La Maestra Conducting Competition for Women Conductors in Paris, France.
"She was the only US-born conductor selected for the competition and earned a spot as one of 6 semi-finalists."

"I am very excited to begin working with Georgia Philharmonic," Dworetz stated for the press release. "I am impressed with the community support for the orchestra, and the talented musicians who care deeply about its future. I feel we'll achieve great things together."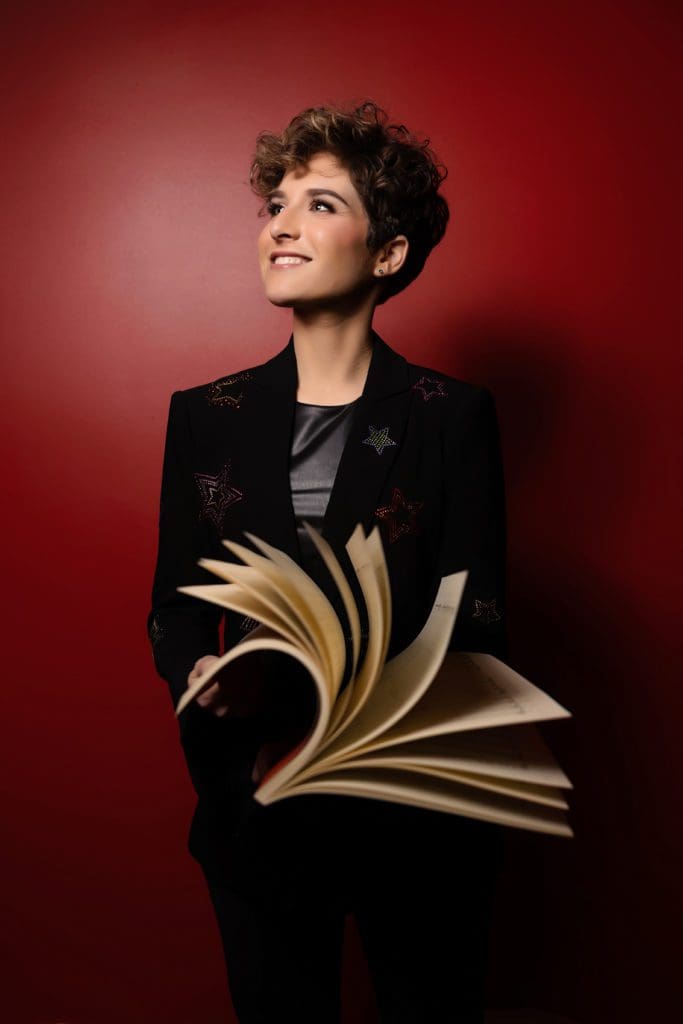 The Georgia Philharmonic is beginning its 39th season, and "unites local professional and amateur musicians who perform out of their love of music. In doing so, the Georgia Philharmonic provides exceptional classical music experiences."
The following schedule is reprinted from the announcement:
---
2023/2024 SEASON

SAT, SEP 2, 2023 at 7:30 PM
Dragon Con, Hyatt Regency Centennial Ballroom
GEORGIA PHILHARMONIC LIVE AT DRAGON CON / Georgia Philharmonic is excited to return to Dragon Con 2023 to perform music from your favorite movies, television shows, and video games! Please note that this is not a Georgia Philharmonic subscription concert and requires a pass to attend Dragon Con (and a willingness to stand in a long line!) to attend.
SUN, OCT 15, 2023 at 3:00 PM
Lassiter Concert Hall, Marietta, GA
AN INTERGALACTIC HALLOWEEN / Celebrate Halloween with the Georgia Philharmonic! Put on your best costume and get ready for an out-of-this-world experience with performances of 2001 Space Odyssey, The Mandalorian, Star Trek, and selections from The Planets. Finally, travel with us to a galaxy far far away with the infamous Star Wars Suite from John Williams. This concert is sure to have something for everyone. Round up your friends and family and join us for a concert you won't forget!
SAT, NOV 18, 2023 at 7:00 PM
Lassiter Concert Hall, Marietta, GA
ENIGMA VARIATIONS / Bring your inquiring mind to our concert of musical enigmas. Who are the personalities behind Elgar's intriguing Enigma Variations? What was Ives asking in The Unanswered Question? Is immortality possible as suggested in Dukas' Fanfare from La Peri? And how exactly did the universe begin? This is the question asked in Anthony Barfield's Red Sky. Join us, along with principal trombonist of the Chicago Sinfonietta and Atlanta native, Robyn Smith for a fascinating, thought-provoking concert.
SAT, FEB 24, 2024 at 7:00 PM
Lassiter Concert Hall, Marietta, GA
SAMUEL FORDIS YOUNG ARTISTS CONCERTO COMPETITION / Prepare to be amazed by the rising stars of the music world in this concert featuring the winners of the Samuel Fordis Young Artists' Concerto Competition. Programming will be announced when winners are selected in November, 2023.
SAT, MAR 30, 2024 at 7:00 PM
Lassiter Concert Hall, Marietta, GA
SCHEHERAZADE / Celebrate Women's History Month and the women of classical music. Opening the concert is Louise Farrenc's Overture No. 2 and Strum by living composer, Jessie Montgomery. These works build up to an exciting performance of Nikolai Rimsky-Korsakov's Scheherazade. Based on the female character of the same name in the Middle Eastern tale 1,001 Nights, this piece tells the story of Scheherazade's cunning ability to avoid death at the hands of the Sultan Shahriar.
SAT, MAY 11, 2024 at 7:00 PM
Bobbie Bailey & Family Performance Center, Kennesaw State University
THE PLANETS / Buckle up for a Short Ride in a Fast Machine as the Georgia Philharmonic embarks on an interplanetary musical journey, concluding the season with Holst's groundbreaking work, The Planets. Composed between 1914 and 1916, Holst was inspired by the planets' importance and meaning in Greek mythology and composed a work of seven movements, each of which is named after planet of the Solar System and its astrological character. Holst described this work as a "series of mood pictures" each evoking a different idea or emotion such as jollity, magic, wisdom, and even war. Used as inspiration for the soundtrack to popular films such as Star Wars, this is a season finale you won't want to miss!

Tickets for the 2023-2024 season are available immediately. Auditions for new musicians will be held the weekend of September 9th and 10th. For more information, visit http://georgiaphilharmonic.org.
---
For more coverage of music in the Cobb County Courier, see the links below
Cellist From Marietta Elementary School Among 16 Young Musicians In Franklin Pond Summer Finale Showcase
Kennesaw State's Music Business Program Receives High Ranking By Billboard Magazine
Tony Bennett: The Timeless Visionary Who, With A Nod To America's Musical Heritage, Embraced The Future
The Triumphant Return: The Story Of Endre Jenkins And His Musical Journey
Wide Range Of Musical Genre Onstage At RiverLands Gateway Park In Mableton In September