by Arielle Robinson
In a packed and upbeat room inside The Vineyard Wine Market last Saturday afternoon, product management director Ken Hymes kicked off his campaign for Smyrna mayor.
Hymes is one of two challengers to incumbent Mayor Derek Norton, who was first elected in 2019. The other challenger is Alex Backry, who has run several times.
Hymes qualified on August 24. The race is nonpartisan, meaning candidates do not run under political parties.
Hymes greeted and talked with people before and after his campaign launch speech.
During his speech, Hymes discussed his background, why he decided to run, and what he would like to see in Smyrna if elected.
Hymes has lived in Smyrna for 23 years and is new to politics.
Hymes' father was in the Army and as a result, his family moved around a lot growing up. He was born in Mississippi and moved to Gary, Indiana, as a child.
"If you know anything about Gary, Indiana, it's a tough town," Hymes said. "But it's also known for The Jackson 5, and I remember vividly as a kid my father taking me to this high school gymnasium, and The Jackson 5 was there performing for 50 cents."
Hymes also spent time growing up in Milwaukee, Wisconsin, and then moved to Winston-Salem, North Carolina, where he spent his primary time growing up.
Hymes said that his time working as a teenager helped develop his strong work ethic. He worked various jobs as a paperboy, cutting lawns, and in a restaurant.
"I'm very thankful that I had those experiences," Hymes said. "It allowed me to focus and determine that hard work and determination are the things that get you through life, get you success. And so I really held on to those precepts throughout my life."
Through a college tour, Hymes was introduced to Morehouse College, where he went for his undergraduate degree. At Morehouse, he joined the Alpha Phi Alpha fraternity.
After graduating, Hymes started his first job as a systems engineer for IBM in Birmingham, Alabama.
Hymes has worked with several large corporations such as Caesars Entertainment in Las Vegas, Coca-Cola in Atlanta, and InterContinental Hotels and Resorts.
He currently works for Warner Brothers Discovery in Atlanta.
"When I think about, 'well, what is it that comes out of that experience that you can bring to the city of Smyrna,' it's really one critical thing.
"And that is—if you know how to manage a project, you can generate high levels of success. So in my work, I'm a project manager, which means simply, someone gives me a job, here's your target. Here are some resources, you got people, products, services, here's your budget, very important. And so I need you then to structure the team and the processes that are going to allow you to achieve the objective on time and on budget. And that's one of the big things that I think I can bring to the city of Smyrna and to the mayor's office. It's about vision and planning—but you've got to have execution.
"I look around, and you've probably seen the same problems that I have, right? We've got our downtown redevelopment area, we've got the brewery, we've got Windy Hill corridor, and we've got South Cobb Drive, and I imagine pretty soon we're going to be looking at this nine-acre property next door where First Baptist Church is.
"And what do most of those projects have in common? Overbudget. Again, that goes back to execution."
Hymes said that three months ago, running for mayor was not on his radar.
"As I said, I've been a 23-year citizen, and like you, I've become overwhelmingly concerned with how decisions are made—how your tax dollars are spent," Hymes said.
Hymes then repeated himself.
"How your tax dollars are spent," he said.
"Say it again!" called a woman from the crowd.
"For people in the back—how your tax dollars are spent," Hymes said to loud applause. "And these are concerns that I share as well. I'm running because I believe that integrity in your city leadership is non-negotiable."
Hymes said he would like to be a mayor that people can talk to and who will listen to residents.
"I also want to be a mayor that's transparent," he said.
Hymes referred to the deal that the city made with StillFire Brewing in January 2022 to sell greenspace to put a brewery downtown as a "backdoor deal" that "is not a good business practice."
This was the view that many opponents to the brewery held, which Norton and other city officials who supported it denied.
"Gambling in your private life is fine, but don't gamble with the city's money," Hymes said. "…We should have a strategic plan for how we're going to spend those dollars and how we're going to build the city.
"That's another reason I want to be your mayor, because I think I can do a much better job in handling and being a fiduciary for your dollars."
Hymes described himself as a "people person." He said he loves to talk to people and understand their concerns.
"As we begin to engage and talk about ideas, and how we can make this a beautiful beloved community—we may not always agree," Hymes said. "All right? That's just human nature. This I can promise you—if we do disagree, I will never be that mayor who's going to belittle you."
This was also met with heavy applause.
Hymes then got into his plans if he were to become mayor.
"I see a beautiful community, a community that's welcoming to all, a community that's diverse. I see a community where both small and large businesses can flourish, right? I'd love to bring, for example, a business incubator to Smyrna so that we can encourage new businesses to come into our community, but also make sure that the existing businesses can maintain and sustain themselves. That's part of my vision for Smyrna.
"I see a Smyrna where we have funding and support for parks and recreation, for the arts, for those that need accessibility, for all that Smyrna offers here, all of those things are important. And everybody should have a voice at the table."
Hymes said he also wants to ensure that first responders and caregivers are paid well and respected.
"They need to feel respected and I feel like that's not the case today," Hymes said.
He proceeded to talk about economic development and community development.
"There's no reason why those can't be joined at the hip in order to expand the opportunities here in Smyrna," Hymes said. "We can't have one-off projects that are like jigsaw pieces that just don't fit. What we have and what we have the opportunity to do here within leadership is to create a vision that allows all these products to fit together into a beautiful tapestry of Smyrna—a workable, livable, growing, vibrant, city. And that's exactly what I'll bring to the table, again based on my years of experience managing multimillion-dollar budgets, and planning, and execution. That's my vision for Smyrna and I hope you will join me."
Hymes said the choice was up to voters.
"You can choose to go with strong leadership with a strategic vision," he said. "Or you can go with the status quo. You can choose to go with a leader who respects people and is willing to listen to them, or you can go with the status quo.
"You can choose to have a leader and a government that's transparent and truthful with you—or the status quo—it's really up to you. You have all the control and all the power to determine the future direction of our city. And I'm excited because I believe that you are like-minded with me in that regard. We need a change. We've given our current mayor four years, and we're going down a bad route. We need to bring that route back.
"There's something that my grandmother told me when I used to visit her in Mississippi years ago and she's passed now. And that was that, 'baby—' that's the way she addressed me—'Baby, you can have a great recipe, that doesn't mean that you're going to have a great meal.'
"And I thought about that as it pertains to Smyrna. You can have a great recipe—proposing a brewery in downtown Smyrna, but it may not be a good meal if a lot is sitting vacant and there's a pile of dirt there and we continue to throw money at it.
"You can have a great recipe to redevelop our downtown area and try to beautify it, but it's not a great meal if the young and old at heart can't enjoy it or get hurt trying to participate with that. You can have a great recipe to reenvision the Windy Hill corridor, but it's not a great meal if it disrupts your lives for years on end with the endless spending of our dollars. So again, the choice is yours. You can go with strategic vision, you can go with truth and trust, transparency and execution—or you can go with the status quo."
Hymes said that people can expect to see him out in the community, among civic organizations, walking the streets, and people can also find him at the Smyrna Handmade Market on Sundays.
Hymes also shouted out Councilmember Susan Wilkinson and former Councilmember Maryline Blackburn, who were in the crowd that afternoon. Several members from Smart Smyrna, the local group who have opposed the brewery and other city developments, were also present Saturday.
Election day is November 7.
Advance voting begins in October and will be held on select days and times at the Smyrna Community Center. Those days can be found on Cobb County's website. According to the website, drop boxes are inside the community center and only open during voting hours.
Absentee ballots can also be hand-delivered to the main elections office during open hours until 7 p.m. located at 995 Roswell St. NE in Marietta on election day.
To figure out where your voting precinct is, visit the Georgia Secretary of State's website.
If necessary, a runoff will be held December 5.
In addition to the mayor's office, all city council seats are up for election.
Incumbent Councilmembers Glenn Pickens, Latonia Hines, Travis Lindley, and Tim Gould are all running unopposed.
Real estate agent Suz Kaprich is once again challenging Wilkinson in Ward 5, while private banker Rickey Oglesby is the only candidate for incumbent Councilmember Kathy Young's Ward 7. Young was appointed in June by the city council to serve out the rest of former Councilmember Lewis Wheaton's term. Lobbyist Michael Power is challenging incumbent Ward 4 Councilmember Charles "Corkey" Welch. Welch, who has been on the council since 2011, announced at an August council meeting that this would be his final time running.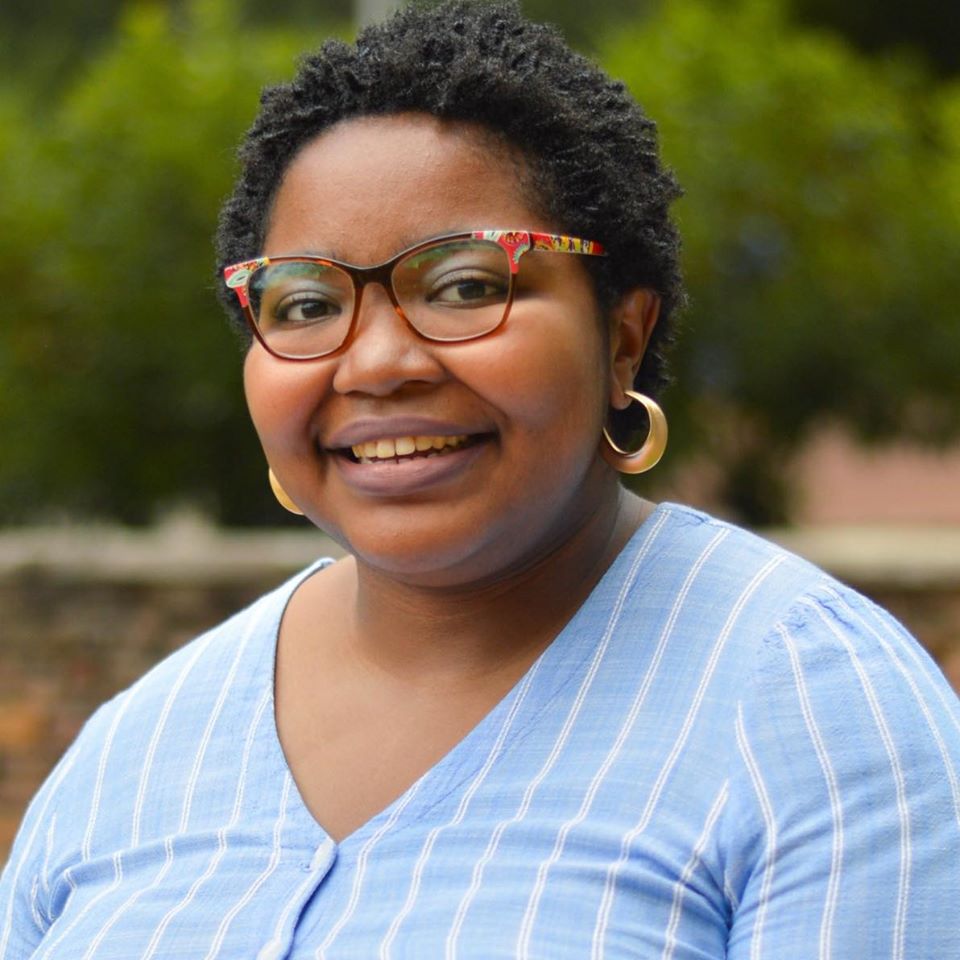 Arielle Robinson is a student at Kennesaw State University. She also freelances for the Atlanta-Journal Constitution and is the former president of KSU's chapter of the Society of Professional Journalists as well as a former CNN intern. She enjoys music, reading, and live shows.