Photo provided by Rickey Oglesby
by Arielle Robinson
As part of our election coverage, the Cobb County Courier has sent a similar Q&A to each Smyrna City Council candidate who is running in a contested race and has responded to us.
Today's focus is on private banker Rickey Oglesby, the only candidate for Ward 7. Because he is the only candidate, he is not running in a contested race, but since he is not an incumbent the Courier reached out for an interview.
Councilwoman Kathy Young currently represents Ward 7 and will not run this November. Young was appointed in June by the city council to serve out the rest of former Councilman Lewis Wheaton's term.
Election day is Tuesday, Nov. 7. Visit Smyrna's website to learn more about early voting, voting locations, and other voting-related information.
Below are our questions, followed by Oglesby's answers.
Talk about your background. Who are you? If retired, what did you do prior to retirement?
Oglesby: "Please visit my website at rickey4smryna.com."
What do you do as a day job?
"I am a Private Banker-Fiduciary."
How are you involved within the Smyrna community? For example, are there any civic organizations or volunteer activities you take part in or have taken part in over the years?
"I am currently a volunteer youth coach for Smyrna Elite Track Team. I am also an active member of Kappa Alpha Psi Fraternity Inc. Alpharetta-Smyrna Alumni Chapter. As an active member, I participate in numerous efforts. For example, Adopt-A Mile Clean up on South Cobb Drive, youth mentorship, civic action committee, and food bank efforts. President Biden recently recognized my efforts with a personal letter for logging over 230 hours of community service in 2022."
Why are you running for election? What experience can you bring?
"For over 25 years I have worked as a community advocate in the private sector. I've come to realize that my efforts are appreciated but limited in the private sector. At some point, I knew that having a seat at the table when decisions about our community are being made would be my next step. This has been an organic process for me.
"My experience is in the private sector. My goal is to bring a fresh new perspective for Ward 7. I am not politically connected. My connections are to the citizens of Ward 7, and giving my constituents the voice they desire."
What are two priorities you have for the ward you're running for?
"As Ward 7 goes through a transition period with respect to the Riverview Rd developments, I want to be sure the citizens have a voice in that decision-making. Ward 7 is currently unique in that it's a little disconnected from the rest of Smyrna. We are also unique in that we are the only Ward with a river. With that being said, my hope is that Ward 7 will become a destination for the celebration of the arts, nature, and small business owners.
"Also, currently, most summer programs for our youth in Ward 7 are located downtown.  Ward 7 parents and youth deserve affordable summer camps and after-school programs that are in our neighborhoods. I will be an advocate for the youth in Ward 7, and for finding ways to assist parents with after-school and summer care for children."
What is a priority you have for the overall city?
"Transparency. We all love Smyrna and we should all have a voice and true understanding when it comes to city planning. Smyrna is moving forward! We should all be excited about the future of our city."
Can you explain your position on the controversial downtown development project? (For example, the brewery, the new park, the costs of it).
"I don't currently have an opinion on the cost of projects outside my Ward. I am excited that businesses want to operate in Smyrna."
How can people stay connected to you and your campaign?
"Please visit my website at Rickey4smyrna.com. My email address is rickey4smyrna@outlook.com."
If elected, how will Smyrna look different by the time your term is up?
"Riverview Rd along the Chattahoochee River will be showcasing our talented artists, water sports, and Ward 7 will have more dining options."
This question is optional, is there anything else you would like to mention?
"Absolutely. I will also advocate for a police substation in Ward 7.  We should all work to give our civil servants all the tools they need to be successful. Ward 7 may lie on the end of town, but we are still very much a big part of Smyrna. Ward 7 deserves a police substation and a public library for our citizens."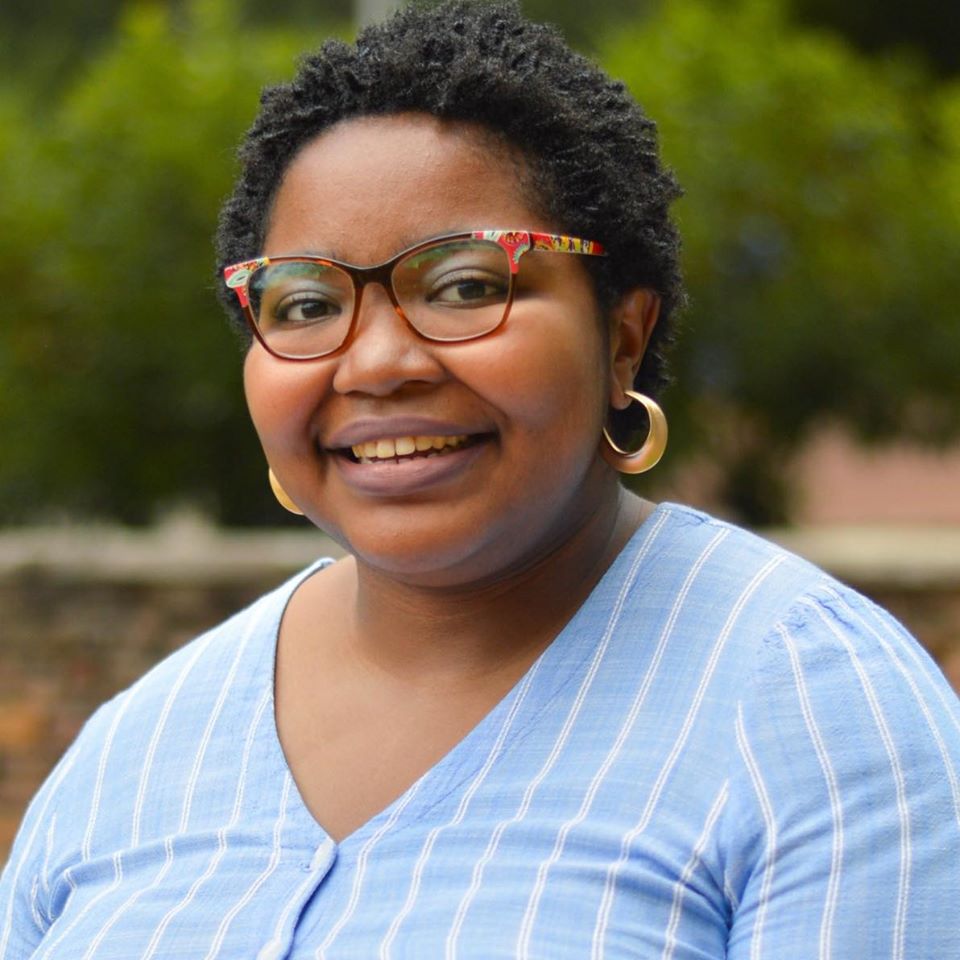 Arielle Robinson is a student at Kennesaw State University. She also freelances for the Atlanta-Journal Constitution and is the former president of KSU's chapter of the Society of Professional Journalists as well as a former CNN intern. She enjoys music, reading, and live shows.