WellStar Health System will open a third Outpatient Surgery Center they describe as state-of-the-art on July 15. The center is located in North Cobb at the Acworth Health Park located off U.S. Highway 41 in Acworth.
[Correction: a previous version of this story described the center as the second in the county. There are WellStar Outpatient Surgery Centers in East Cobb and Vinings. We apologize for the error].
The new facility is 25,000 square feet and features three operating rooms, three procedure rooms and 15 pre-op and post-op rooms. There are onsite pathology and pharmacy support for the center as well. The center has artwork from around Acworth hanging on the walls and modern light fixtures in the waiting area.
The Outpatient Surgery Center is designed to be convenient for residents and has a feeling of visiting a hotel versus a hospital, to put patients at ease during procedures.
WellStar said they believe in taking the time to work with each patient. EVP Ambulatory and Business Development, Kem Mullins said the innovative care delivery model was launched and pioneered by WellStar and is one of the best in the state.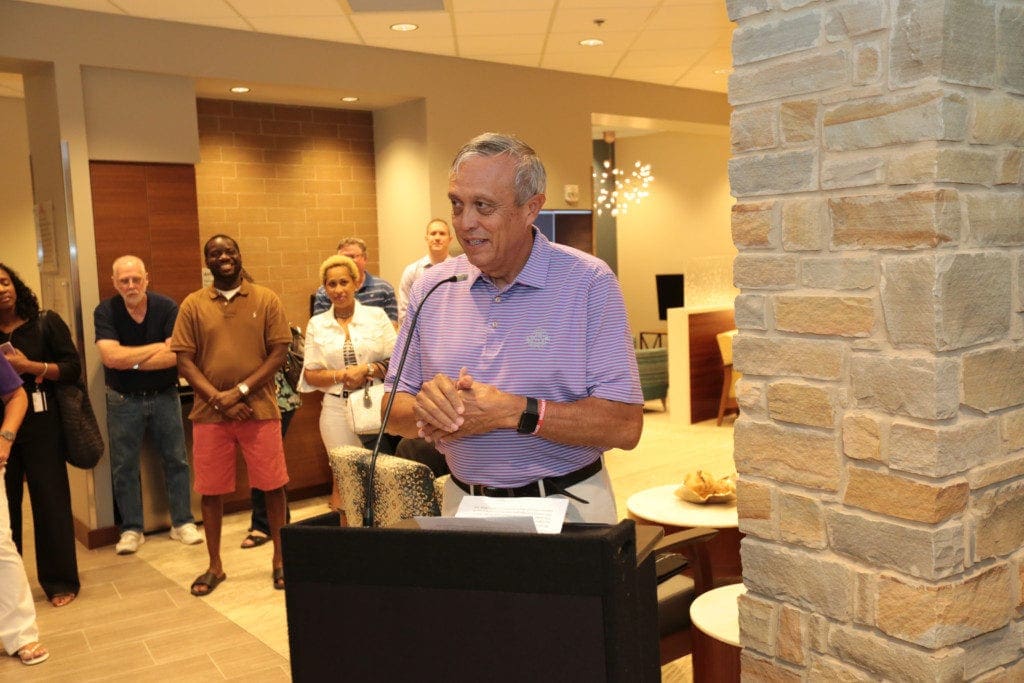 Dr. Shireen Haque, Anesthesiology Division Chief for WellStar Medical Group, said there is an outpatient perioperative surgical home and that every patient has their own path through surgery based on their health conditions, concerns and needs.
After a patient is scheduled for surgery, the preoperative nursing team scans the patient and starts developing criteria and any red flags they should be aware of before surgery, she said.
"Within three to four days of that preoperative process happening, someone from our anesthesia department will reach out to that patient and just go through a formal process of talking to them about 'what are your concerns?' 'what are your expectations?' 'how do we make this surgical day the best possible surgical experience for you?' and what we find is that every patient comes to surgery with a different set of expectations," Haque said. "We really work with those patients, it's not something that is typically done really anywhere, where the anesthesia team is that involved with tailoring the experience to the patient."
Acworth Health Park and Outpatient Surgery Center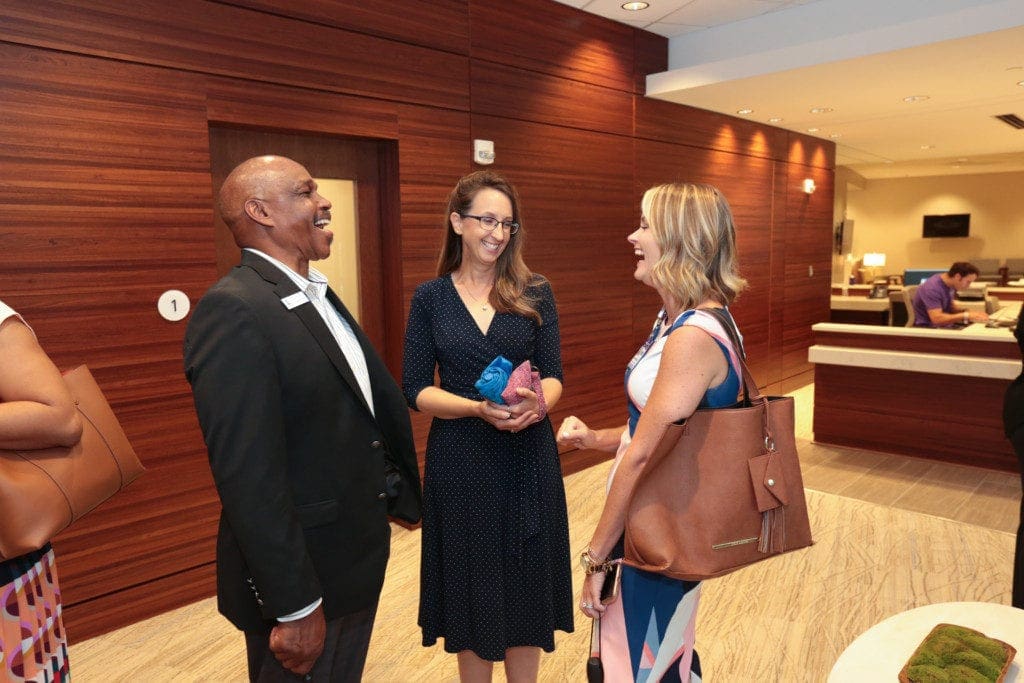 "When you have a health park that has several specialties under one roof, the care coordination is seamless," Haque said. "When you have under one umbrella several different specialties, a patient can come in, take their child to pediatrics, go see their OB/GYN, schedule their surgery, and go home. Get their imaging and labs on site, and within two hours, you've done everything your family needs versus driving to this specialist and this specialist."
"This is amazing, it's beautiful," said Kristin and Travis Banks, Kennesaw residents and WellStar patients. "It's closer for me to come up here then go down to Marietta to the hospital."
According to Haque, having quick access to a network of doctors and specialist within the WellStar Health System makes getting records more accessible. Surgeons can quickly pull scans from the imaging center next door or within the WellStar network.
"Surgery is very repetitive, and if you are doing the work on the front end, in this setting, an outpatient surgery, there is probably a 99.9% guarantee of every case, every time, round trip ticket no event, but to do that, to achieve that zero-event surgery, it takes the preoperative care coordination we are talking about," Haque said. "When you hear in the news about some case where something went wrong, there was a lack of that care coordination. Having all the services under one umbrella and teams that talk to each other and having that understanding that safe surgery starts before the patient steps foot in the building for the day of the surgery."
If an emergency like a cardiac event or a patient needs to be watched overnight, they are transferred to Kennestone Hospital by an ambulance.
Gail Cardoso, WellStar Acworth Outpatient Surgery Center Manager, said that the surgical center would start staffing two operating rooms until there is a solid feel for the volume of surgeries being performed. Then the third operating room will be opened.
"The goal is 1,100 to 1,200 [surgeries] a year," Cardoso said. "Anywhere from three to six cases a day in each operating room."
Cardoso said that WellStar brought in staff from Kennestone Hospital as well as another surgery center and once the facility has "worked out the bugs" they plan to do more hiring and training of nurses.
Some of the procedures that can be performed at the Outpatient Surgery Center:
Hernia
Ear, Nose and Throat – Tonsils
Breast Biopsies
Hand Surgery
GYN – Hysteroscopies, Tubal Ligations
Ablations
Gallbladders
According to Mullins, Acworth Health Park, opened in 2012, was WellStar's first health park. There will be five health parks open by the end of 2019. The Acworth Urgent Care center was recently expanded to handle the capacity of patients and is the busiest urgent care center in all of Georgia and sees over 120 patients a day, he said.
Acworth Health Park is also a location that holds continuing education and community events like screenings to help educate the community for healthy living. WellStar held a family movie night the included a screening of The Greatest Showman and free popcorn.
"Anytime we can bring first class healthcare to the Acworth area we are very pleased," City Manager Brian Bulthuis said. "WellStar has been a great partner with us, and we are very excited about getting a new one."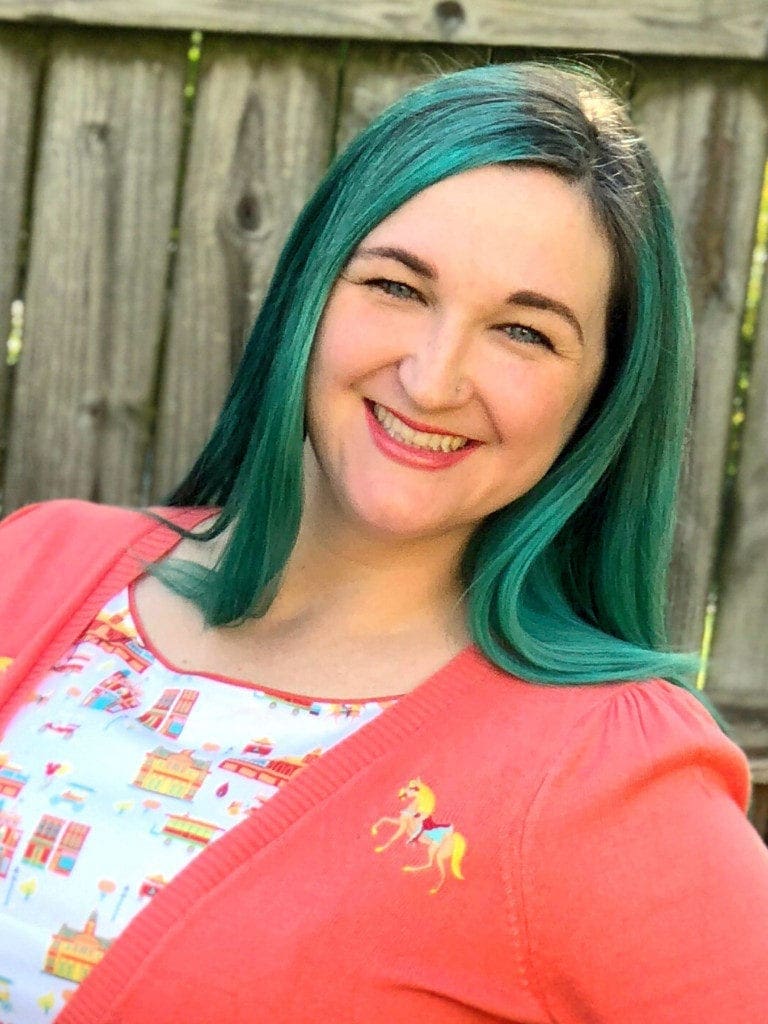 Meghan Cooper is an Acworth-based freelance writer and content creator. She began her career as a blogger in 2008 and has worked with some of the world's leading brands. Meghan's writing credits include both local and national print and online publications. She has a BA in journalism and emerging media from Kennesaw State University and is a wife and mom of two.