UPDATE: Max Bacon announced this morning that he will not seek reelection. We will be posting updated information as it becomes available.
Opponents may have a lot to say about Smyrna Mayor Max Bacon, but they can't say he isn't fun.
In office since 1985, Bacon still tours his home town introducing himself to strangers, cracking outlandish jokes and keeping the mood light both on the campaign trail and in city council meetings.
"I would never say anything to offend anyone," Bacon said, although that might also be a joke.
On Nov. 5, Bacon will seek a tenth term as mayor, hoping to secure the gig through at least December 2023.
Asked recently by an Atkins Park Tavern bartender if this is his last election, he answered, "unless somebody shoots me," then added, "probably."
The lifelong Smyrna resident and 1966 Campbell High School graduate sports an "I love Bacon" campaign sticker on the back of his F-150, his Twitter handle is @VoteBaconator and of course he makes sure the folks he jokes with know about a certain upcoming election.
So far so good. Bacon isn't quite Georgia's longest-serving mayor — that honor belongs to Moultrie's Bill McIntosh, in office since '83 — but a win this year would extend his mayoral tenure to at least a 39th year. Running for mayor wasn't his first rodeo, either, as Bacon served on the Smyrna city council from '79 to '85 before replacing his father, who died in office, as Smyrna's top elected official.
"I don't care what anybody says, elections are term limits," said Bacon. "I think we have term limits every four years."
This time around Bacon faces tougher than normal opposition, at least in terms of the number of opponents. Three challengers have emerged to date: Alex Backry, who has run for office several times in Smyrna, Air Force veteran Laura Mireles and real estate agent Steve Rasin, a longtime friend of Bacon and first-time office seeker.
Bacon's campaign machinery is already spinning with several months to go before election day.
"The citizens of Smyrna have been very, very good to me and my family. I think, in return, that I've done the best job I can do as mayor and as a city council member, and I'll continue to do that," he said.
Bacon's role in downtown development
The revitalization of downtown Smyrna may always be Bacon's calling card. Upon his first election in the 1980s, the city's downtown looked nothing like it does today and, consequently, drew few visitors.
Bacon led a retooling effort that was more full engine replacement than tuneup, demolishing buildings and rearranging streets along the way. Blowback from the expensive effort nearly cost him the '91 election, his closest to date, but Bacon feels the payoff was more than worth it.
Over a period of 10 years from the early 1990s through the early 2000s, elements of the current downtown opened including city hall, the library, community center and Market Village. It gave Smyrna a renewed center that, as Bacon sees it, helped pave the way for today's prosperity.
Smyrna continues to grow, as evidenced by a number of statistics.
The U.S. Census Bureau estimates Smyrna's 2018 population at 56,706, up from 51,265 in 2010 and from less than 30,000 in 1985. Median home value stands at $248,600, well above the U.S. median of $193,500, and 52.6 percent of residents hold at least a bachelor's degree compared to a U.S. average of 30.9 percent. Smyrna's median household income stands at $70,547, also higher than the U.S. median of $57,652. Lastly, Smyrna counts more residents per square mile (3,339) than the City of Atlanta (3,154).
Thus, for a city that once struggled, a big challenge now is keeping Smyrna affordable.
"We're in some ways a victim of our own success," said Bacon. "Nobody can say under my administration that their property values have gone down. We've all been very fortunate."
He's open to the idea of affordability policies like a housing supplement in order to make the city more accessible for would-be newcomers. At the same time, Bacon said that Smyrna's high home prices can be seen as a cost of getting to live so close to Atlanta, not to mention the Braves stadium, and that affordable housing is a complex issue to solve.
"I'm going to say this as nicely as I can. Most people don't mind affordable housing, but they don't want it anywhere near them," Bacon said. "It's just like the transit system. Everybody supports a transit system, but they don't want to use it. They want their neighbor to use it."
The latter is another issue Smyrna residents will get to weigh in on, with the city likely to be included in a special district that will vote on a 1 percent sales tax to join MARTA.
Bacon said he'll be fine with the public's vote either way, but that the need for a different approach has become obvious.
"Here's what I'll say — you cannot continue to widen roads. And I'll say this, our traffic problems are not necessarily traffic problems that we created," said Bacon. "You look at Paulding County, you look at West Cobb, you look at the WindyMac connector. The county diverted all the traffic that should have gone down Dallas Highway, through Whitlock Avenue, they diverted it out to Windy Hill and Macland Road. Those traffic issues are not related to the growth of Smyrna."
Smyrna is also engaged in a transit study with the Atlanta Regional Commission on the future of transportation in the city.
"We can't fix problems that are related to other jurisdictions," said Bacon. If he was in charge, Bacon said he'd install a toll gate on the city's western border, although that might be another joke.
One issue he is completely certain of is his health. Bacon, who turns 71 in October, suffered two heart attacks in 2016 but said his health is now solid and he's been given a green light to seek out another term.
"I know I look an easy 69," he said.
Bacon hopes to keep on joking for another four years before either bowing out or trying for term 11 come 2023.
"I grew up here, went to school here, graduated from Campbell High School and went on to work for the U.S. Postal Service, starting out as a letter carrier. I loved that job and retired as postmaster of Smyrna," said Bacon. "I've pretty much dedicated my life to Smyrna, Georgia."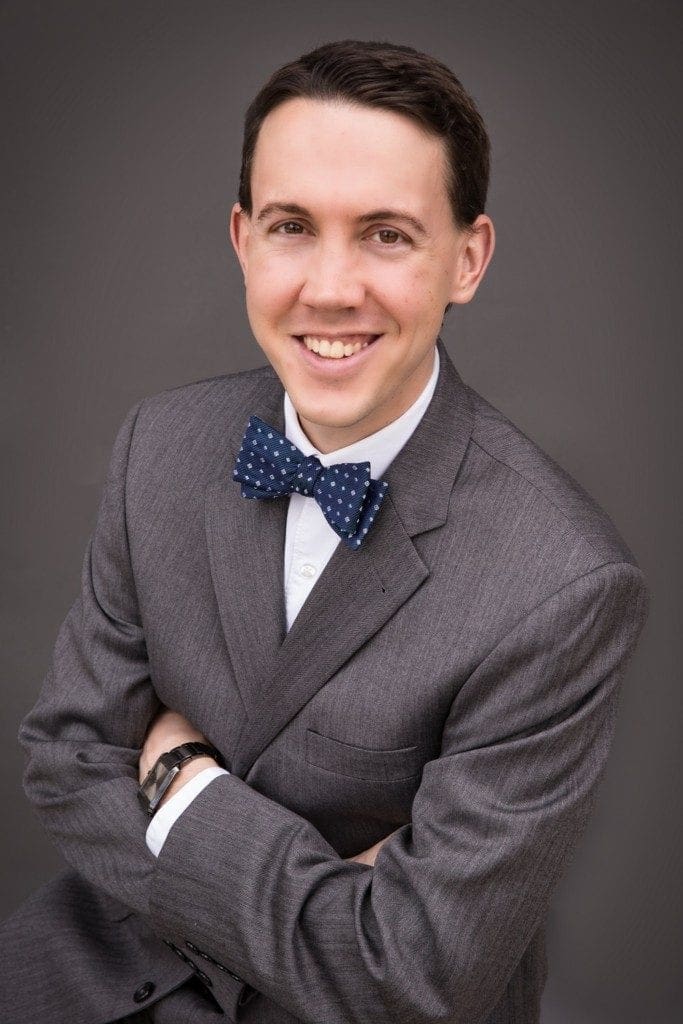 Haisten Willis is a freelance writer who lives in Smyrna with his wife, daughter and dog. He holds a master's degree in journalism from California State University, Fresno, serves on the board of SPJ Georgia and even rides a bike when time allows.