Cobb County Senior Services has so much to offer seniors who are looking for ways to improve their day-to-day routines. For starters, Cobb Senior Services statement "It's not about Age; It's about ATTITUDE!" sums up their mission which aims to improve the quality of life for seniors through innovative programming and state-of-the-art facilities.
With six senior centers located throughout Cobb County senior residents have access to fitness and socialization programs and activities, nutrition, recreation, education, affordable transportation, and in-home services. While attending any program or activity is ideal, seniors with limited mobility may be interested in learning about an important collection of products on display at the Assistive Technology Lab (AT Lab) located at Senior Wellness Center at 1150 Powder Springs Street in Marietta.
The AT Lab contains over 100 items designed to provide assistance to seniors and anyone at any age who would benefit from assistance with navigating daily functions in the home, car, at work, and in life.
Evidence-Based Coordinator Amy Woodell explained "Many of the products at the AT Lab are aimed at helping people age in place. We're not selling any of the products that are on view, we're simply providing this access to them as a way of education so that people are aware of products that can be helpful to the person needing it and caregivers too."
Some unique items of interest visitors can see are a button-down Van Heusen 'Magna Click' shirt that has hidden magnetic closures making dressing or undressing easier for those with limited dexterity; the 'Handybar' which is a device that does exactly as it sounds through use of a hand bar to assist getting out of a vehicle; CapTel equipment that shows how individuals with hearing loss can use the Captioned Telephone, or CapTel, which then displays each word the caller says over written captions in a bright display window; faucet device indicators for water temperatures; and an iPad camera security app; anti-tremor utensils and aids are among what is on view at the AT Lab.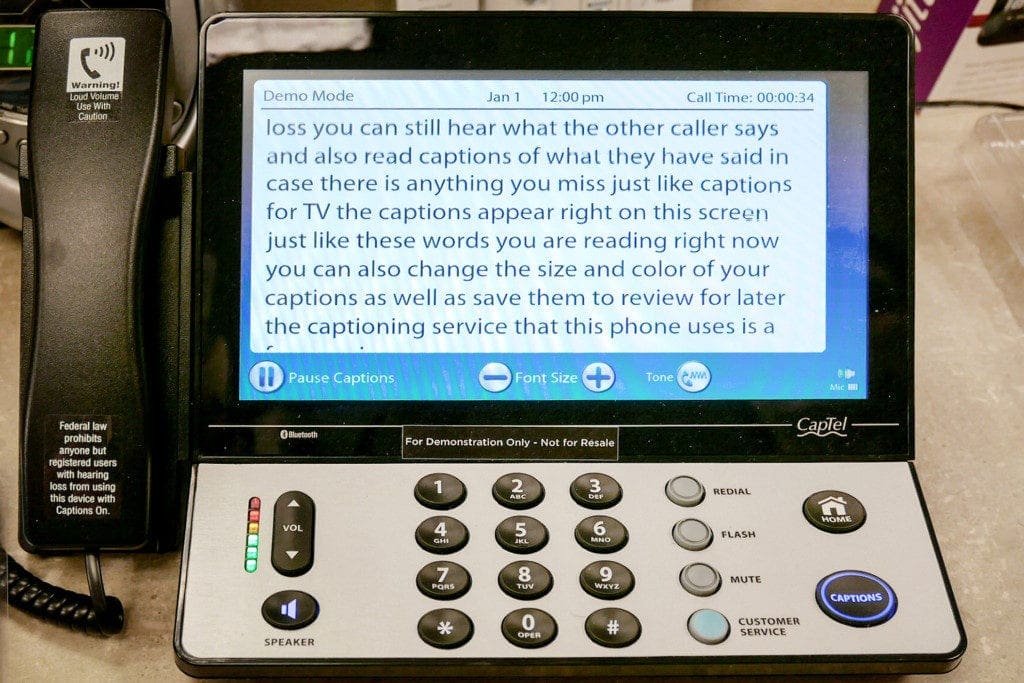 Many of the products at the AT Lab are used in rehabilitation services, Woodell said. "We were able to create the AT Lab with the help of Georgia Tech's 'Tools For Life' Georgia's Assistive Technology Act Program. They helped to set us up here."
Woodell said part of Cobb County Senior Services involves supporting individuals who need durable medical equipment. "We sometimes can provide at little to no cost to recipients things like canes, walkers, wheelchairs, etc through the Friends of Disabled Adults and Children (FODAC), a non-profit organization located in Stone Mountain, GA. FODAC refurbishes equipment and accepts donations and also operates the FODAC Community Thrift Store selling needed merchandise at bargain prices.
"Cobb Senior Services participates with FODAC on a first-come, first-served basis to provide equipment for those who need, though availability isn't guaranteed," said Woodell. Items that do become available must be picked up from the Senior Wellness Center only. Items are distributed quarterly and requests for equipment assistance should be made by calling 770 528-5350 or by calling FODAC directly at 770 491-9014.
Visitors are encouraged to schedule an Assistive Technology Lab tour of Friday hours only by calling 770 528-5350 or by appointment. The AT Lab tour is a great opportunity to see how various products work and in some cases try the product. When Woodell demonstrated two products that help people get up from a seated position, she pointed out the difference between their functions saying one is more automated and pricier than another. With available hand out product brochures, visitors are sure to take away a more informed perspective enabling a more informed decision if and when they needed to choose any device. Any device use decision should be an informed one and will typically depend on the need of a user.
Some Cobb Senior Services upcoming programs of interest include:
Free Balance & Fall Risk Screenings – One in four older adults has a fall. Are you at risk? Cobb Senior Services and PT Solutions are partnering to provide free screenings to determine your risk for falls. Physical Therapists will guide you through a brief series of exercises and provide you with tips and ideas for how to lower your risk of a fall. The screenings take place Tuesday, September 24 at all five Cobb County senior centers. Space is limited so make your appointment today by calling the center closest to you. More information may be found at:
https://www.cobbcounty.org/public-services/news/free-balancefall-risk-screenings
Two technology seminars to be held at Senior Wellness Center 1150 Powder Springs Street include 'Cutting the Cord' on Tuesday, August 20, 2019, from 11:00 a.m. to 12:00 p.m. This seminar will cover internet-based programming services such as Netflix, Hulu and Amazon Prime and how using them can lower costs over traditional cable or satellite television subscriptions. See more information at:
https://www.cobbcounty.org/public-services/events/cutting-cord-10409.
The 'Getting There with Uber' seminar scheduled for Monday, August 26, 2019, from 10:30 a.m. to 12:00 p.m. will cover how to create a Uber account and how to use Uber; how to check prices for rides: request a ride, and safety tips. If poor night vision or other difficulties keep you from driving, a service like Uber can keep you mobile. Smartphone, laptop, tablet or computer required to use the service. For more information: https://www.cobbcounty.org/public-services/events/getting-there-uber-10410
Both Cutting the Cord and Getting There with Uber seminars are Cobb Senior Service membership and registration required. Call 770-528-5355 for more info.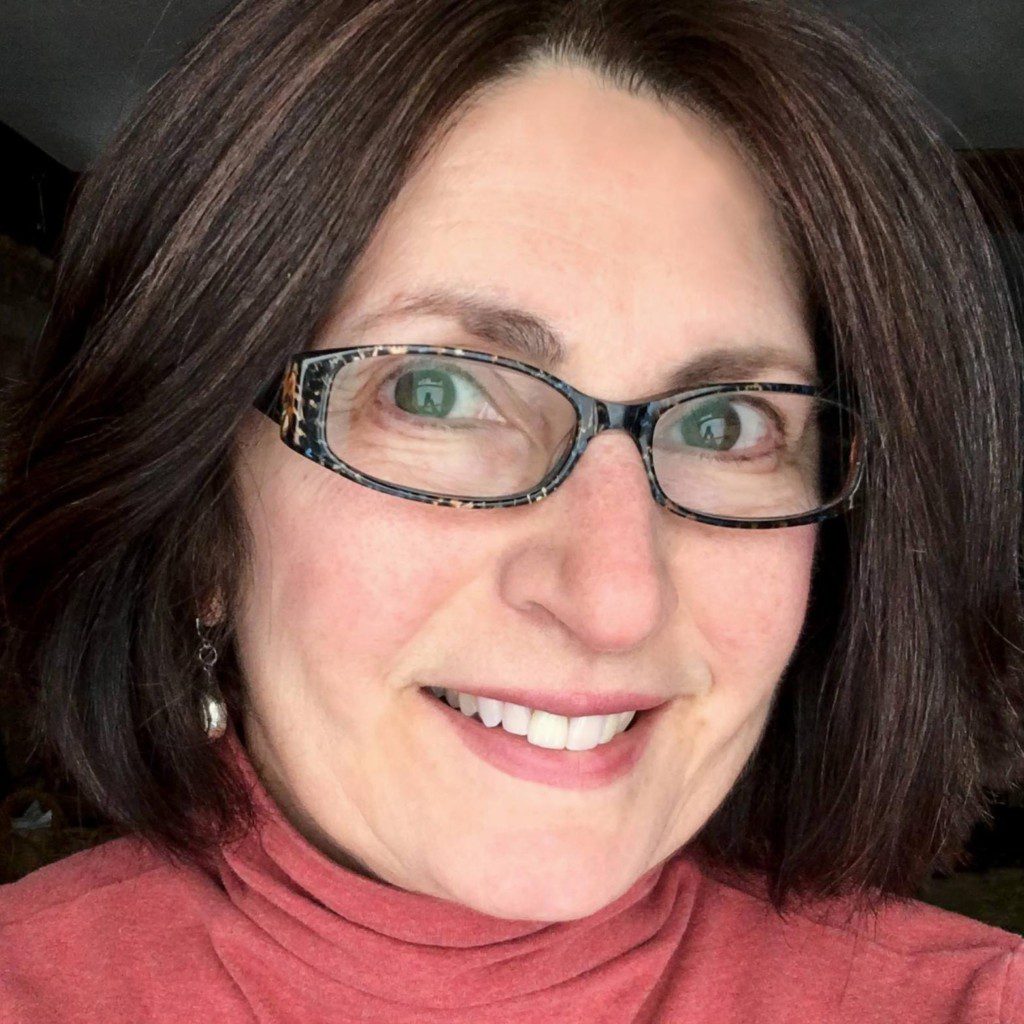 Native New Yorker Margaret Waage is enjoying her home in Georgia. Margaret worked for several news organizations and freelances as a reporter, a mixed media journalist, a content producer, and social media consultant. Margaret is interested in community journalism and reporting on information that can be useful in bringing about a better quality of life for everyone. Margaret is a graduate of Quinnipiac University where she earned a Master of Science degree in Interactive Media.