Guenevere Reed is running for the Powder Springs City Council, At Large Post 2, in the upcoming Nov. 5 election.
Reed grew up in Brooklyn, New York, learning the importance of community work from her mother, who worked as a kindergarten teacher for 20 years, and her father, who worked as a civil engineer for the New York City Housing Authority.
Reed later attended the Philadelphia College of Art and the Parsons School of Design where she said she entrenched herself in the arts. She worked as an art director, interior designer and an art gallery curator before starting a firm that branded and marketed local artists. She also more recently got involved in entertainment, appearing on the Food Network's "Clash of the Grandmas" and "Guy's Grocery Games."
Reed later moved back to her hometown in 1989 with a strong urge to give back to her community. She got involved in many programs within the community that helped families and young children to improve their lives as well as other cultural enrichment programs. Reed said that she has been involved in her community for more than 40 years, and she has been in public service for 30 years, having run for community school boards.
"I believe in campaigning and I love it," Reed said. "It's in my DNA, and I believe that you can make a difference if you get involved and be part of the solution, not the problem."
Reed moved to Powder Springs in 1999, and she quickly became involved in the metro Atlanta community. She said that she connected with special education programs in local schools and has gotten involved with community food pantries and churches to help bring positive change into the area.
"I love this place. It's been a wonderful place for me and my children to grow and live, and I know other families who come here because of the same experience."
Reed said that she wants to focus on working to reduce the community's carbon footprint, getting young residents more involved in the community, creating more jobs in the area to keep young adults in the city and creating opportunities for workplace training for youth and displaced families.
Reed explained that her top priority for the upcoming term, if elected, would be to promote a new community center that would be used for workplace training and to bring community members together. Even without a community center, Reed said that workplace training could be held in local schools after the children leave for the day.
By giving young adults and displaced individuals this opportunity, Reed said that they will be able to "reinvent their careers," and this will, in turn, bring more businesses to the community. Reed wants to focus on this economic development in the community while also focusing on building on the community socially.
"I believe in being the change we want to see," Reed said. "The community should take ownership of community, not just live under the leadership of the mayor or the elite or the one percent of the town."
Reed said that when residents do not take ownership of the city, "it stifles the growth and potential of Powder Springs."
Reed will be attending several events ahead of the election on Nov. 5, including a meet and greet on Oct. 27. Voters can find out more about Reed and any future events on her website, guenevercreed.com.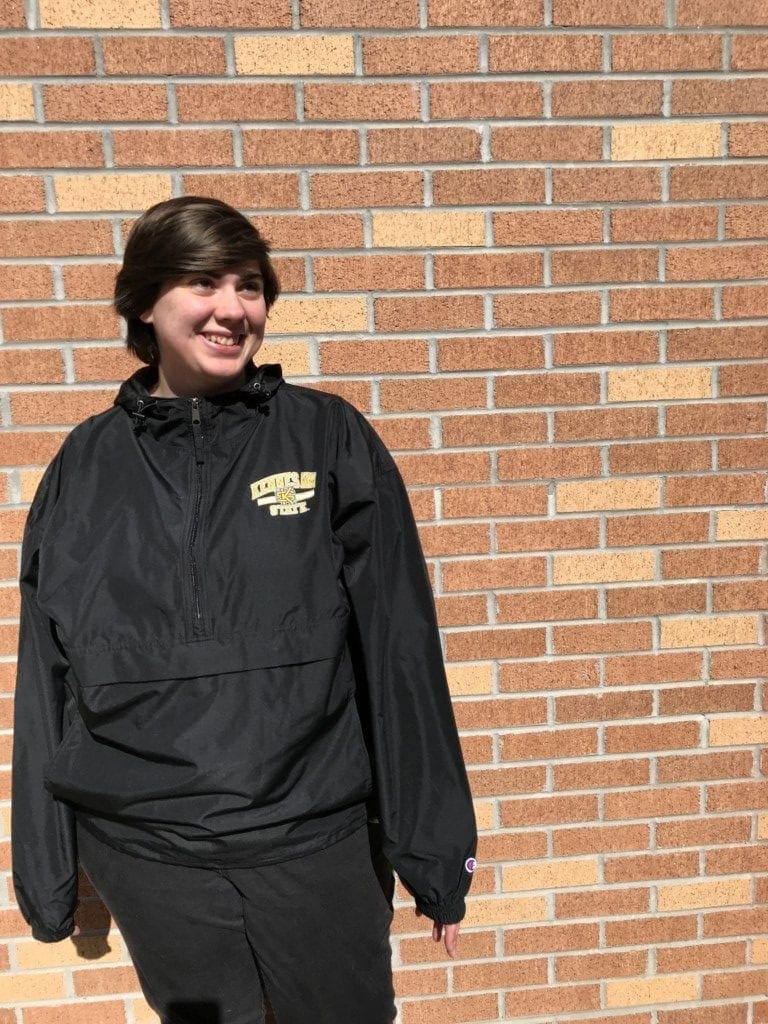 Sabrina Kerns is studying for a degree in journalism and emerging media and a minor in political science from Kennesaw State University. She is a member of the Society of Professional Journalists and has written for local newspapers such as the Marietta Daily Journal. Sabrina is interested in community news and reporting on events and happenings that affect people's everyday lives. In her spare time, Sabrina enjoys reading and spending quality time with her family.