The Cobb County School District announced the Teachers of the Year in a press release Thursday afternoon.
According to the press release, Superintendent Chris Ragsdale made the announcement of the honors to all District staff at the end of his remotely broadcast "Welcome Back" address.
The winners this year were Elementary Teacher of the Year, Darline Douangvilay of City View Elementary School, Middle School Teacher of the Year, Michelle Gottenberg of Mabry Middle School, and High School Teacher of the Year, Beth Foster of Osborne High School.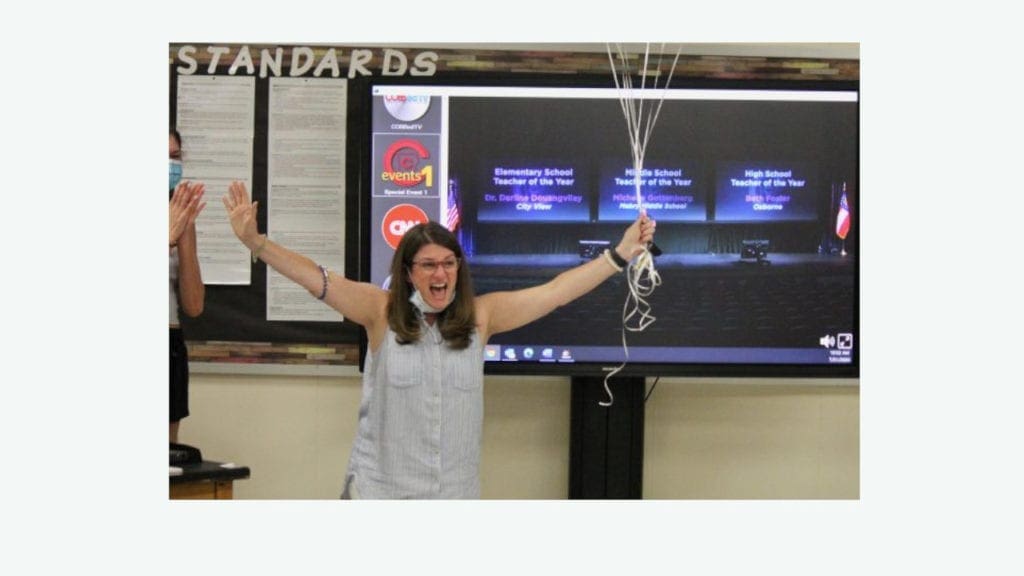 The press release described the accomplishments of the three Teachers of the Year as follows:
Cobb's top elementary teacher is committed to bridging students' cultural and linguistic backgrounds to learning and literacy. Ms. Douangvilay's passion for teaching, learning, and research stems from her own childhood as an English Language Learner, and she aims to make learning more accessible and engaging for ELLs. The fifth grader teacher formerly taught at Riverside Intermediate School but will now help welcome students to Cobb's new City View Elementary School.

"Darline has a tireless work ethic," said City View AP Brian Burnaugh, "and can always be found volunteering for events and lending a helping hand to her co-workers. She is a true servant leader."

Her co-workers agree. They all describe her as extremely humble and kind. "She truly does not know the impact she is making," one said. "Not only on her students, but also on the people she works with."

The Cobb Schools Middle School Teacher of the Year is a 7th Grade English Language Arts teacher at Mabry Middle School where she has taught for seven years. Ms. Gottenberg has contributed to student success in Cobb Schools for 11 years.

Mabry Principal, Jonathan Tanner, had nothing but praise for Ms. Gottenberg.

"She has an ability to genuinely connect with students," he said proudly. "Her dedication and drive to support the academic progress of her students and her innovative, creative lessons truly engage and inspire her students to achieve at higher levels. She is an amazing asset for our school!"

Understandably, Ms. Gottenberg was overwhelmed with the news.

"I can't believe it!" she said excitedly. "This is surreal! It will take me some time to process this. What an incredible honor!"

Entering her 13th year with Cobb Schools, Beth Foster teaches ESOL and History/Civics classes at Osborne High School. She has spent all of those 13 years at Osborne where she serves as a daily encouragement to both her students and her peers.

"Beth is an amazing teacher who consistently strives to improve not just her teaching but all her interactions with students," said Osborne Principal Josh Morreale. "She is equally supportive of her coworkers and willing to help with everything from strategies for completing tasks or necessary paperwork to giving ideas for classwork and projects."

Osborne's principal did not stop there. He had more praise for Cobb's top high school teacher.

"Overall," Principal Morreale continued, "her reliable, hard-working, and considerate nature makes her an invaluable and well-respected colleague at Osborne High School."

The Cobb Schools High School Teacher of the Year was quick to share the praise with her school community.

"What an incredible honor," Ms. Foster said. "I am completely humbled but thrilled to be recognized for my hard work. Any recognition belongs just as much to my students and colleagues at Osborne High School for their inspiration, encouragement, and support day in and day out. This has been such a unique experience and something I will cherish as I embrace the adventures it will bring."