By Rebecca Gaunt
A smoother ride is on the horizon for users of eight Kennesaw streets included in the nearly $1.8 million resurfacing contract with C.W. Matthews Contracting Co. that was approved Monday by the City Council.
The project also includes the resurfacing of 10 side street aprons that connect to Legacy Park Boulevard. Of the four companies that submitted bids, C.W. Matthews was the lowest.
The streets included in the bid are: Butler Creek Road from Woodland Drive to Pine Mountain Road, Laurel Lane from Pine Mountain Road to cul-de-sac, Hillsborough Chase from Jiles Road to cul-de-sac, Westover Lane from Anmore Crossing to cul-de-sac, Big Shanty Drive from Pine Hill Circle to McCollum Parkway, Legacy Park Boulevard from Jiles Road to Legacy Park Circle, Legacy Park Circle, and English Oaks Drive.
Some of the funding will come from the Georgia DOT's Local Maintenance and Improvement Grant (LMIG) in the amount of nearly $592,000 from 2021 and 2022 funds, with a 30% match from the city. Other funds will come from state and local fiscal recovery funds of just over $1 million.
Council also approved adoption of the 8 mill millage rate for maintenance and operation, which has been steady since 2008, and a 1.5 mill bond millage rate.
Due to new developments and reassessments of existing properties, this will result in a 15.99% increase in property taxes for M&O and 13.81% for the bond.
The proposed $27.6 million city budget for 2022, announced last month, included a recommendation to keep the rates the same.
Former Councilman David Blinkhorn, who announced he is running in the Nov. 8 election for the post vacated by James "Doc" Eaton's resignation over the reopening of Wildman's Civil War shop, addressed council members and Mayor Derek Easterling during public comment.
"In the last few meetings there was a discussion about the rollback…when you had 15.99 to work with, you were arguing between a quarter and a half a percent. I'd be embarrassed," Blinkhorn said. "When you say we can't roll back taxes, you're mistaken."
Councilman Pat Ferris proposed a substitute motion to roll the millage rate back to 7.75.
According to City Manager Jeff Drobney, that would require the budget to be adjusted to make up for the loss of about $400,000. Finance Director Gina Auld said that's an average of $25 per household for the year.
Ferris' motion had support from Councilman Antonio Jones, but Tracey Viars and Trey Sinclair opposed it, with the mayor breaking the tie with a no vote.
The original 8 mill M&O proposal then passed unanimously.
In other business:
Council approved a contract with Mauldin & Jenkins for auditing services through 2026. The total cost is not to exceed $215,000.
The Public Works Department will receive a 2022 Ford Maverick truck through the Georgia Municipal Programs direct leasing program. The total of the loan is $22,712, plus $2,717 in interest over the five-year period.
A memorandum of understanding with the Georgia Department of Community Affairs was approved because Kennesaw was accepted to the Georgia Main Street Program, a revitalization, preservation and economic development program.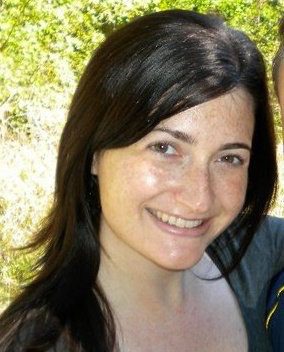 Rebecca Gaunt earned a degree in journalism from the University of Georgia and a master's degree in education from Oglethorpe University. After teaching elementary school for several years, she returned to writing. She lives in Marietta with her husband, son, two cats, and a dog. In her spare time, she loves to read, binge Netflix and travel.