By Rebecca Gaunt
A new report shows significant increases in voucher program spending in seven states, including Georgia, which went up 883% between 2008 and 2019.
Public Funds Public Schools, a collaboration between the Southern Poverty Law Center and the Education Law Center, released the report, which examines spending in Arizona, Florida, Georgia, Indiana, Louisiana, Ohio, and Wisconsin.
"With the surge in funding for voucher programs in these seven states and the implementation of similar voucher programs in many others, the trend is unmistakable and cause for great concern," said Samuel E. Abrams, co-author of the report and Director of the National Center for the Study of Privatization in Education at Teachers College, Columbia University. "It is accordingly crucial that we record and study these developments."
Georgia has operated the Special Needs Scholarship Program since 2007. In 2008, the legislature created the Qualified Education Expense Tax Credit Program.
According to the study, Georgia's two programs served approximately 21,000 students in 2019, about 1.2% of the state's PK-12 students.
In 2009, Georgia's total spending was just over $11 million. In 2019, it had reached $109 million. During the same period, Georgia decreased per-pupil funding for public education by 1.9%.
In 2008, 4.3% of the state's GDP was allocated to PK-12 education. In 2019, it allocated 3.2%. In the same time period, public school enrollment climbed 7.1%.
Georgia Senate Bill 233
Senate Bill 233, currently stalled in the Georgia House of Representatives, could expand the school voucher program by allowing students who attend schools ranked in the lowest 25% to receive $6,500 to attend private schools, online classes, or homeschools by creating third-party promise scholarship accounts (PSA).
The Cobb County School District included opposition to bills that divert funds from public education in its list of 2023 legislative priorities.
Cobb school board member Becky Sayler called the bill "an unserious solution to a serious problem" on Twitter.
"Sending public money to private schools for the few children who would be accepted [and] able to physically get to the school [and] pay the remainder of tuition does nothing to help most kids in struggling schools," she wrote.
Bill sponsor state Sen. Greg Dolezal (R-Cumming) called it a "money follows the child" bill in the House Education subcommittee meeting last week.
Dolezal quoted a study from the Georgia Public Policy Foundation in 2019 by Jeffrey Dorfman, a UGA economics professor and state fiscal economist.
"When the funding is pulled from the state side, the local funding obviously remains, because that's based on the local tax digest, and what happens in at least 176 out of 180 school systems is the per capita spend for those students who remain in public school actually increases," Dolezal said.
Stephen Owens, director of education at the Georgia Budget & Policy Institute, put forth a very different analysis.
"I keep hearing about "failing public schools" and giving kids an opportunity at a great private school and I just don't see it in the data.The schools in the bottom quartile of performance had over 50 percent of the students directly certified for free lunch (families receive SNAP/TANF, they're unaccompanied, foster, homeless or migrant). Ineligible schools have half that rate of poverty. Add in that we're one of six states that doesn't meet that need specifically in the funding formula and who has failed whom? We're pushing kids off the ledge and then blaming schools when they hit the ground," Owens said.
His analysis of SB 233, based on the original $6,000 amount, projected a cost of $190.5 million annually, $150.4 million of which is above current appropriations. It also states that the program would divert public funds from schools serving majority Black students and majority living in poverty.
"And until private schools educate all kids without prejudice, and can prove that they can educate students with vouchers on par with the kids that remain in public schools, I don't see any benefit in this policy to the state of Georgia," he said.
The Georgia bill has undergone significant changes since it was first introduced. Initially intended for any public school student, limiting eligibility to students in schools ranked in the lowest quartile was a compromise reached in the Senate.
It passed the Senate in a party line vote. From the Cobb delegation, the bill had the support of Republican state Senators Brandon Beach, Kay Kirkpatrick, and Ed Setzler. It was opposed by Democratic Senators Jason Estevez and Michael 'Doc' Rhett.
The original amount increased from $6,000 to $6,500 while in the House education committee, which did not alleviate concerns posed by the opposition that many of the families who qualify won't be able to make up the difference in tuition costs and that many rural counties in Georgia have few or no private schools.
"I see access as a problem," said state Rep. Lydia Glaize (D-Fairburn). "I am very concerned about this bill."
SB 233 could go up for a House vote at any time and if passed, the modified bill would return to the Senate. Wednesday is the final day of the 2023 legislative session and the deadline for any new bills to be passed.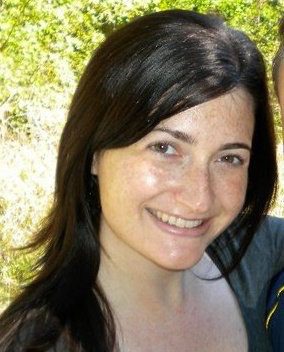 Rebecca Gaunt earned a degree in journalism from the University of Georgia and a master's degree in education from Oglethorpe University. After teaching elementary school for several years, she returned to writing. She lives in Marietta with her husband, son, two cats, and a dog. In her spare time, she loves to read, binge Netflix and travel.