By Rebecca Gaunt
The historic Kennesaw Depot building is in desperate need of repairs if it is to remain standing and accessible to the public.
During the course of work on the Depot Park amphitheater by Gay Construction, contractors found serious issues related to the safety and stability of the former train stop when they removed the deck.
"It was found that the entire wood seal has been compromised due to moisture and the accumulation of silt. The structure is no longer stable and presents a safety hazard. It is an emergency situation," said City Manager Jeff Drobney.
The building needs to be lifted and a new concrete foundation and footings installed to preserve the integrity of the building and prevent collapse. It also needs a new vapor barrier, waterproofing, and regrading.
Council approved the emergency resolution for a $350,000 renovation budget 4-1 with Councilman Antonio Jones as the nay vote.
Gay Construction provided an estimate of $332,390, but the additional funds are in case more issues are discovered in areas that can't be seen until the building is lifted. The city is using federal funds provided by the American Rescue Plan to cover the costs.
The current Depot is not the original building that greeted passengers in the mid-19th century, but it still dates back over 100 years. It remained in operation until 1968 when passenger service stopped. The city purchased the building and it now houses a local history exhibit.
"Kennesaw doesn't have a lot of landmarks, and as long as I've been here, the Depot has been a landmark…it's not exactly our Big Chicken, but it is a notable historic landmark here," said Councilman Pat Ferris.
Ferris added that he was confident Gay would do "a job that would help maintain that building for the next 50 or 100 years."
At last week's work session, Jones balked at the price tag and requested the city put the job out to bid.
Given the emergency nature of the problem, Ferris expressed concern this week about the time required to go through the bidding process.
Councilwoman Tracey Viars added that Gay had done an excellent job completing the recreation center on time.
"Every contractor that spoke about the liability insurance and the possibility of having to close off the whole area. And I'm not sure–getting bids–what that's going to do with that liability, insurance, and bond, and all that," she said.
New public portal launched
A new online portal went live Tuesday that will allow the public to access public information for the city.
"In contrast to NovusAgenda, which only allowed access to public meeting information and documentation of City Council meetings, Civic Clerks' public portal will provide access to such material for all public meetings," Lea Alvarez, the Kennesaw city clerk, said at last week's work session.
It's available via the city website by clicking the minutes tab on the home page or going to www.kennesaw-ga.gov/publicmeetings.
Alvarez also provided an instructional guide which can be accessed here.
Users can find what they need by clicking dates on the calendar, scrolling through upcoming or past events, or filtering to only see certain types of meetings. They can also download PDFs of documents, click to see individual agenda items, and subscribe to email notifications for public meetings.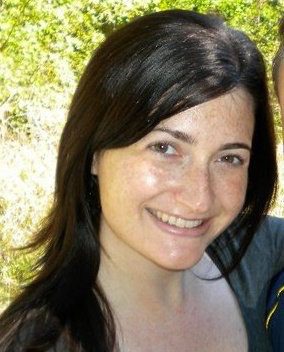 Rebecca Gaunt earned a degree in journalism from the University of Georgia and a master's degree in education from Oglethorpe University. After teaching elementary school for several years, she returned to writing. She lives in Marietta with her husband, son, two cats, and a dog. In her spare time, she loves to read, binge Netflix and travel.