By Rebecca Gaunt
A lawsuit, filed in June 2022, alleging the Cobb County School District's new maps are racially gerrymandered is moving forward against the Cobb Board of Elections, but the school district is no longer liable.
Read the lawsuit in full here.
U.S. District Court Judge Eleanor Ross ruled that the case can go forward against the elections board, but that the plaintiffs did not successfully argue a "longstanding and widespread practice" by the school district of recommending racially gerrymandered maps.
CCSD was not originally named as a defendant in the suit. Only the Cobb Board of Elections and then-director Janine Eveler were named (Eveler has since retired. Upon hiring, a new director will replace her in the lawsuit). The school district voluntarily intervened in January and hired the firm Freeman, Mathis, & Gary LLP to defend it.
A district spokesperson called the accusations baseless and the lawsuit an extension of efforts by political activists, in a statement posted on the CCSD website Thursday.
The plaintiffs are a coalition of Cobb residents, the Galeo Latino Development Fund, New Georgia Project Action Fund, League of Women Voters of Marietta-Cobb, and the Georgia Coalition of the People's Agenda.
The lawsuit alleges that the school board and legislators "improperly used race as a predominant factor in drawing the boundaries of districts 2, 3, and 6…" and that the board's four white members, Randy Scamihorn, David Chastain, David Banks, and Brad Wheeler engaged in a "secretive map-drawing process to maintain their tenuous majority over the board's three Black members–Dr. Jaha Howard, Leroy Tre' Hutchins, and Charisse Davis."
Howard and Davis did not run for reelection.
The elections board argued for the lawsuit to be dismissed because the purported constitutional violation is only traceable to the school district, board members, and General Assembly that created and passed the map. The plaintiffs maintained they are seeking an injunction against the elections board to prevent the enforcement of the map.
"Despite the district's mischaracterizations of the court's order and the case itself, we are pleased that the plaintiffs' case against the Board of Elections is moving forward," Poy Winichakul, attorney for voting rights at the Southern Poverty Law Center, said in a joint press release. "Judge Ross declined to endorse any of the district's arguments related to the constitutionality of the school board map. What this means is that our case is proceeding exactly as plaintiffs originally pled it last summer."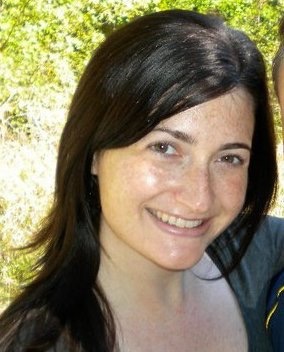 Rebecca Gaunt earned a degree in journalism from the University of Georgia and a master's degree in education from Oglethorpe University. After teaching elementary school for several years, she returned to writing. She lives in Marietta with her husband, son, two cats, and a dog. In her spare time, she loves to read, binge Netflix and travel.