Demarious Kevauh Greene, now 23, and Dylan Marquis Ledbetter, now 25, both of Florida, were given life sentences for the 2016 Windy Hill Road murder of Anthony Welch in the parking lot of Pappadeaux restaurant. Anthony Welch's wife Cynthia Welch was shot during the robbery, but survived.
Ledbetter received life without the possibility of parole. Greene received life with the possibility of parole on the murder charge, but the sentences on additional charges and previous convictions make it unlikely he will be eligible for parole for over a half century.
Cobb County Superior Court Judge Ann Harris handed down the sentences this afternoon.
Windy Hill Road murder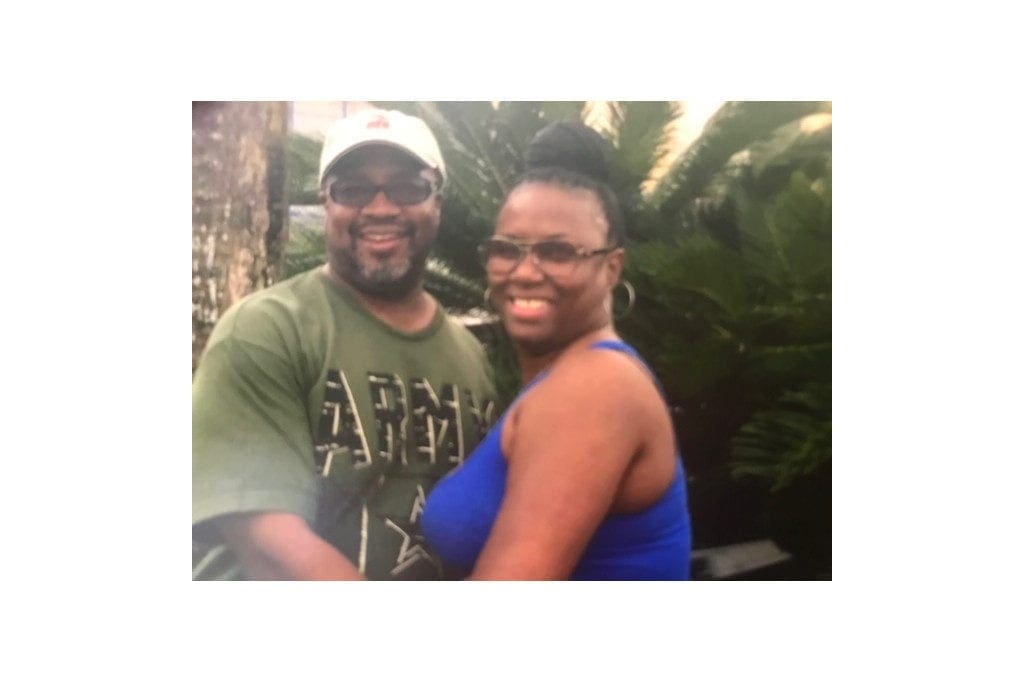 The incident occurred on October 7, 2016, after the victims, a Kennesaw couple, celebrated Cynthia Welch's birthday at Pappadeaux restaurant on Windy Hill Road.
The press release issued by the Cobb County District Attorney's office at the time of the two Florida men's conviction stated:
As they were returning to their vehicle, they were accosted by Greene and Ledbetter. Anthony, 48, stepped in front of his wife to protect her and was shot in the heart with a bullet from a .380 caliber handgun. He died a short time later. Cynthia was also shot once with the same gun, with a bullet entering through her arm and stopping on the side of her chest. As Cynthia lay on the ground, one assailant pulled a necklace from her neck before the attackers fled in a vehicle. Fortunately, she survived. Cobb Police reviewed security video from the restaurant and began trying to identify the getaway vehicle by its taillights.
Both men convicted May 16
Police apprehended Greene and Ledbetter at a motel near the restaurant after piecing together evidence with additional information from a similar robbery in Woodstock.
They were convicted on May 16 in Cobb County Superior Court of malice murder, felony murder, aggravated assault, armed robbery, and firearms charges.
"This murder was cold-blooded. Senseless. It didn't have to happen," Chief Assistant District Attorney Jesse Evans told jurors in his closing arguments on May 16 during the trial. "Cynthia and Anthony Welch did not deserve this."
Both men had already been convicted of the Woodstock robbery and were sentenced to life in prison for that crime.
Impact statements given during the sentencing hearing
Impact statements were given by victim Cynthia Welch and two other family members.
Jean Welch, Anthony Welch's mother, said "Anthony was my only child … he meant everything to me. What they took from me was my status as a mother … Never in a million years did I think I'd be standing here making an impact statement."
She described her son's murder as "an act of pure evil."
Anthony Welch's son Anthony said that he wished only the worst for his father's killers. He said that if his mother had not survived, "The loss of both parents would have driven me insane."
Cynthia Welch described her husband as "my best friend, my confidant, my protector, and the love of my life."
"My husband was murdered in cold blood and they tried to kill me. They targeted us like we were prey."
Closing statements and sentencing
In asking that Greene be given the possibility of parole, Marietta attorney David Marshall emphasized Greene's young age, and recited Shakespeare's passage from The Merchant of Venice that begins, "The quality of mercy is not strained. It droppeth as the gentle rain from heaven Upon the place beneath. It is twice blessed: It blesseth him that gives and him that takes."
During the closing remarks from Ledbetter's attorney Jennifer Adams, Ledbetter asked to speak. He denied committing the crimes.
He said, "In my heart I know I'm innocent. In my heart I know I didn't have nothing to do with it. But I do offer my condolences."
Chief ADA Evans closed by saying that while mercy might be considered if the defendants had taken some degree of responsibility, "We do not have that here today."
He said that the defendants did not walk into the courtroom with clean hands, and were associates of the Bloods gang.
Evans mentioned the previous convictions and pending charges in Florida the defendants are facing, and Ledbetter's assault on Cobb County police officer Gallimore with his automobile as he tried to flee.
He recommended life without parole for both Greene and Ledbetter.
In handing down the sentences, Judge Harris, she said "There is no explanation for this," and said referred to the testimony during the trial from Cynthia Welch, "I think everybody ached as they heard her testimony about what happened that night."