Next month, the Cobb County's Board of Commissioners will vote on the sheriff's budget — a vote that could determine the future of the controversial 287 (g) program.
"As a constitutional officer he has a great deal of latitude in his budget. We (the Board of Commissioners) determine the budget. When we vote on fiscal budget next month there will be a section for the sheriff's office and there will be a number on it," said Cobb County Director of Communications Ross Cavitt.

The 287 (g) program empowers deputies, who are specially trained by the Department of Homeland Security's U.S. Immigration and Customs Enforcement, to interview immigrants who have been arrested and jailed. It requires these local law enforcement officers to receive relevant training and to function under the supervision of ICE officers.

At last week's Cobb County Board of Commissioners meeting a group of activists spoke against the controversial 287(g) program. The BOC will vote on the Sheriff's Office budget that funds the program.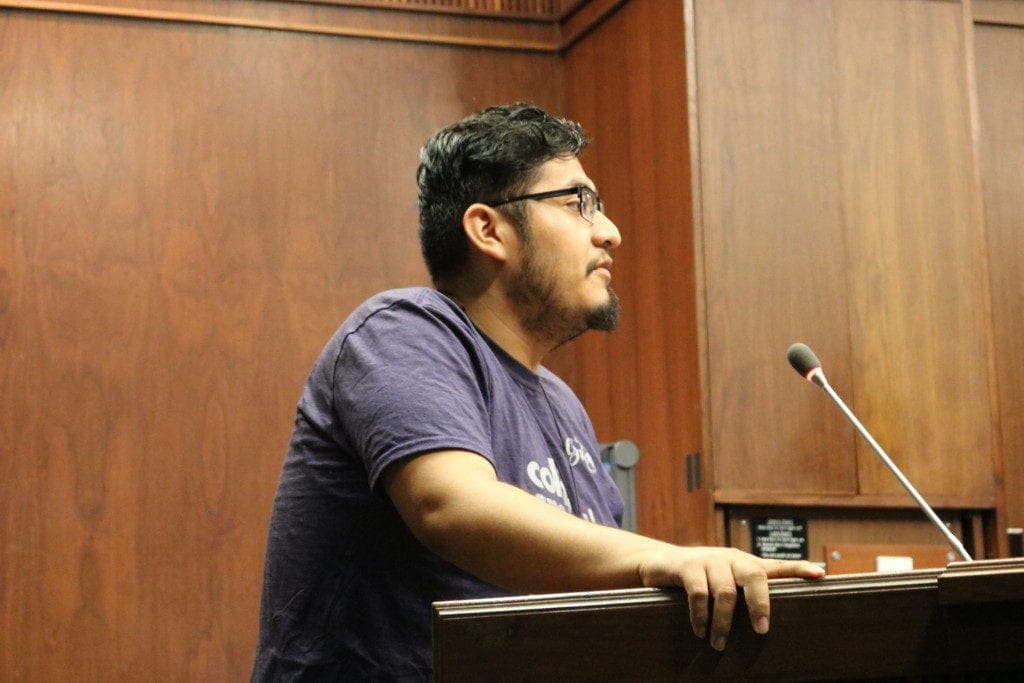 One critic who spoke out was Geovani Serrano, a local activist who lives on Franklin Gateway in Marietta. He said this program should be defunded because it alienates local law enforcement from the immigrant community and tears families apart.

"This program has deteriorated the trust between law enforcement and the immigrant community" said Geovani Serrano. "We want more public safety — but at the same time we want public safety that we can trust and isn't going to be there to criminalize us. And the 287 (g) program does that. It allows police officers to racially profile us and at the same time it has broken many families apart."

Apart from eroding trust and breaking up families, critics say that the program is costly because the county has to pay for overtime incurred by its deputies extra responsibilities, although, according to Cavitt, the county does not track the specific cost of the program.
Still, proponents of the program like D.A. King of the Dustin Inman Society, a group that pushes for tighter enforcement of immigration laws, say the program is a common sense approach to public safety.

"I've been involved in getting 287 (g) in several counties," said King. "I think it would be absurd for them not to report any criminal who was in this country illegally to the federal government."

He added that the program's costs are more than justified if in doing so they are getting undocumented immigrants off the streets who are criminals.
Cobb County District 4 Commissioner Lisa Cupid, who held a meeting with Sheriff Warren prior to the last Board of Commissioner's meeting, said that with tensions high on both sides of the issue — she plans to continue meeting with Warren to try to foster meaningful dialogue.

"After meeting with the sheriff my desire was to facilitate an initial closed meeting with some of the leading advocates regarding 287 (g) and that may foster having a meeting with the public at large," said Cupid. " But I think it's important for us to have a conversation about what the issues are on both sides in a way that can be managed and hopefully foster dialogue and some understanding on both sides before we have a broader meeting."

Warren was the first sheriff in the state to put the 287(g) program into place in 2007, wrote Louie Hunter, director of Legislative and Governmental Affairs for Cobb County Sheriff's Office, in a written statement. Today 287 (g) has been adopted by the sheriff's of Gwinnett, Floyd, Hill and Whitfield counties along with Cobb. It has also been enacted by the state's Department of Corrections.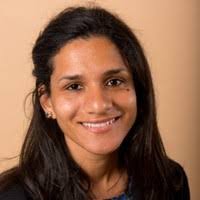 Victoria Edwards graduated from CUNY's Graduate School of Journalism in New York City. She is an English teacher at Stilwell School of the Arts. She is just starting to freelance again after giving birth to her first son Tommy.