A Cobb County library hosted its weekly English as a Second Language (ESL) class with seven people in attendance on Tuesday.
The Stratton Library, in connection with Family Kickstart Georgia, has provided the drop-in style class to community members for over a year but only a few people have shown up. Helen Konoma, the executive director of Family Kickstart Georgia, said during community outreach over 300 people registered for the class but the number of attendees that she expected falls way below the outreach numbers.
Pat Ball, the Stratton librarian, believes it is out of fear that more people have not attended.
"With the current climate of the country, I think people are afraid to show up," Ball said. " That is why we offer these classes with no criteria, no registration, no attendance roster so they can remain anonymous."
The Trump Administration has been pushing for stricter immigration laws and the deportation of people who have entered the U.S. illegally. According to the Center of Immigration Studies, Dekalb and Clayton counties are sanctuaries, but Cobb County is not on their map dated April 19, 2019.
Konoma hopes that by providing drop-in type classes and doing away with the need to register or provide personal information, more people will show up and take advantage of the classes.
"Our goal is to empower them," Konoma said. "We want them to feel comfortable; we want them to learn."
Steve Valentine, a graduate student attending Georgia State, has been teaching the class since April. Valentine said that since he has been teaching the average class size is four students of Spanish speaking countries but, he teaches English to anyone who wants to learn.
"I used to have three students from Laos, and today I think I am getting a new student from Nigeria," Valentine said. "No matter what your native language is, you can come to learn English."
Valentine began his period of instruction with a review of the previous week's assignment, followed by a short reading. The students took turns reading sections of the assignment aloud. Any words that the students struggled with, whether it was the pronunciation or the definition, the teacher explained or acted out once the reading was fininshed. The students were then introduced to a new list of vocabulary words and divided into groups to study with one another.
"We are happy to offer this service in the community and wish more people will come out." Ball said. "While there is not an age restriction, these classes are geared more towards teenager and adults."
The ESL classes are free and open to the public. Courses can be attended at either the Stratton Library every Tuesday from 6pm-8pm or the Sibley Library every Monday from 5pm-7pm. For more information, visit Cobb County Library services at http://www.cobbcat.org/.
>> Read more of the Courier's coverage of immigration
>> Read more of the Courier's coverage of the Cobb libraries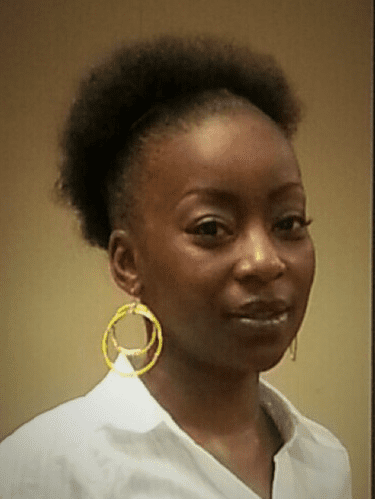 Haneefa Walton retired from the Marine Corps in 2015 after serving 15 years, and moved to Marietta in 2017. She is studying for a degree in journalism and emerging media with a minor in Political Science at KSU and will graduate this July. She is a member of the Society of Professional Journalists and the Atlanta Association of Black Journalists.