Leroy "Tre`" Hutchins, a foster dad, minister and an active member on the Georgia Parents and Teachers Association, various school councils, schools and community advisory boards and local civic organizations, announced his candidacy for Cobb County School District Board of Education member Post 3 on July 31, 2019.
Hutchins has been a voice in the school community since 2015. He got involved in the school system because three of his sons have special needs; a different Individualized Education Plan for all three when it comes to learning.
"While I thought that being a father and being a dad was one challenge; there is a whole other challenge for our young men who have some exceptionalities and challenges when it comes to learning."
Hutchins said he realized that these challenges meant he would have to be heavily involved in the school system in order to make sure his sons would be successful. By doing so, Hutchins was able to see the challenges that other parents were going to have in the school system in South Cobb.
"First it started with my kids and the challenges that they had then I started seeing it was not specific to my children," Hutchins said. "I got involved with PTA and the school council just to ensure those parents had a voice at the table."
Hutchins said that his advocacy in the schools is what influenced his candidacy for the Post 3 seat.
"I realize it's more than just advocacy at this point we need to start shaping policy to ensure our kids are successful especially in underperforming schools," Hutchins said.
Hutchins, a single father of three boys, began fostering teenage African-American males in 2010 as a way to give back to the community.
"I was sitting around with a bunch of guys, and we were all discussing how we could give back in a tangible way," Hutchins said. " There are a lot of mentor groups that reach into a child's life maybe once, show up to a school and read a book, but there is nothing tangible."
Hutchins said the group of guys decided foster care was the one thing that had the most impact.
"We are actually mentoring them because they are in your home," Hutchins said. "They see you every day, they are seeing you be a man every single day in front of them and what it looks like to be self-sufficient cooking washing clothes going to work, being self-sufficient."
Hutchins, who prefers the term foster dad over foster parent, is no "Teenager only."
He now fosters children who are close in age to his 9-year-old. Hutchins said his oldest son, who is now 23, convinced him to take on younger children.
"I was strictly teenagers 16-20, and my son kept asking me, don't you want to get more kids," Hutchins recalls. "We had a visitation where the younger kids came to visit their older siblings, and from day one, they captured my heart."
Hutchins temporarily fosters children while their parents and the DFCS service work on a reunification plan. However, he also fosters teenagers who will not be reunified with their parents who need support and guidance into adulthood. Hutchins said they work on life skills and making sure they have a plan of action after high school.
"I look at it as this is the last stop if someone doesn't really step in and give them the attention and the support, we could very well lose one," Hutchins said.
Hutchins' sons, just like their father, are products of the South Cobb schools. His oldest son followed in his father's footsteps and graduated from Pebblebrook High school. Hutchins' youngest sons both attend Bryant Elementary school. Hutchins said as someone who has a constant presence in the schools for his sons, on the PTA, and other councils he hears the concerns of parents.
"I am involved in all of the schools in Post 3 and some additional schools through PTA," Hutchins said. " I hear firsthand; I see firsthand some of the challenges that we face."
If Hutchins wins the seat on the Cobb County School District Board of Education, Post 3, he said he will incorporate what he has learned from being a father and advocating in schools and the community to shape his policies. However, Hutchins said that community engagement and initiative brings about changes; he cannot do it alone.
"I believe this is a community initiative and it will take all of us to do our part," Hutchins said.
The primary election will be on May 19, 2020. For more information on Hutchins' campaign, please visit: www.Tre4CobbSchools.com.
[Editors note: And earlier version of this article gave the date of the 2019 municipal election in November, rather than the primary. We regret the error. Many thanks to Monica DeLancy for noticing this and bringing it to our attention].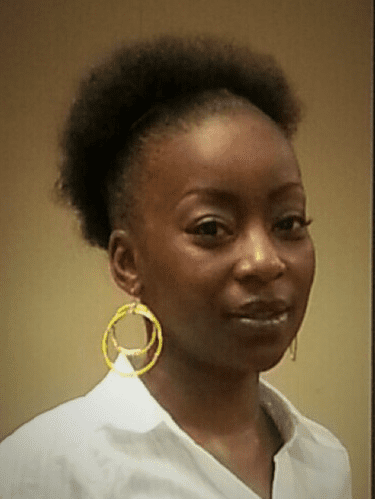 Haneefa Walton retired from the Marine Corps in 2015 after serving 15 years, and moved to Marietta in 2017. She is studying for a degree in journalism and emerging media with a minor in Political Science at KSU and will graduate this July. She is a member of the Society of Professional Journalists and the Atlanta Association of Black Journalists.