Community activist, Monica DeLancy kicked off her campaign for Cobb County Board of Commissioner District 4 on July 1, 2019, with a volunteer service event that she calls The First 100 Days of Volunteer.
DeLancy, known for her advocacy on renters' rights in South Cobb, said she is running for the commissioner's seat to ensure the needs of working families, which happens to be the majority of District 4, are represented.
"You got to be at the table," Delancy said. "That is my goal to ensure that working families are at the table."
DeLancy's 100 Days of Volunteer is a community initiative that inspires residents to donate their time to the community.
"We didn't ask for donations; I asked for 100 people to donate ten hours," DeLancy said. " Some of the volunteers passed out newsletters, they helped with community clean up and they helped do virtual canvassing."
This is not the first time DeLancy has run for the commissioner's seat. Her first run was in 2012. In 2014 she ran for Georgia State Representative from District 39. Since then, she has been helping other people with their campaigns, and now, using what she has learned, she plans to do things differently in her campaign this time around.
"I learned there is a certain type of voter that votes in primary elections that does not reflect the entire area, and so, therefore, you have to get out there and get to them," Delancy said.
DeLancy is the founder of the "We Thrive Resource Center" in Austell. The center is designed to help families become empowered renters through education and advocacy. Recently, the center advocated on behalf of residents in three Austell apartment complexes on rent and living conditions.
"People can't think about education; people can't think about anything if their basic needs are not met," DeLancy said.
DeLancy has lived in Austell for 12 years. She relocated to the area with $500 and two small children. During the first month her daughter was severely ill. The doctors told DeLancy that she would have to use her time to take care of her daughter and could not work.
"That is when I immediately immersed myself into the community," DeLancy said.
Since that day, DeLancy has won 19 awards for her community service, advocacy and volunteer work in Cobb County to include recognition from the NAACP, Cobb County Collaborative, and Keep Cobb County Beautiful.
DeLancy said if she wins the Cobb County Commissioner's seat, she will continue to do what she has been doing, "Being the voice at the table."
"Day one is a housing task force or coalition for people that make under $40,000 a year," DeLancy said.
The objective is to stabilize working families that don't make near the $65,000 median here in Cobb County. Delancy believes this initiative will help the families that live and work in Cobb County, but whose jobs are only paying $10 -12/hour.
Another item on DeLancy's agenda will be diversifying the income brackets of her appointments to serve on boards and committees to represent all voices in the community.
"What I am seeing is everybody in the same category on these boards and committees," DeLancy said. "The essence of the community is not somebody looking through their glasses, and they don't understand the struggle."
DeLancy says she wants her campaign to be the "Working Families Campaign." She said that win, lose or draw she believes her campaign will be successful. She is not worried about competition. In fact, she sees that as a good sign for the community.
"Of course, you do want to be able to be the voice; that is the goal," DeLancy said. "I tell people when they tell me someone else is running, that is good that means more people are engaged… the more people engaged, now more of these groups are getting their issues heard. I love it."
To learn more about Monica DeLancy and her campaign, visit: https://www.monicafordistrict4.com/
The primary election will be held May 19, 2020.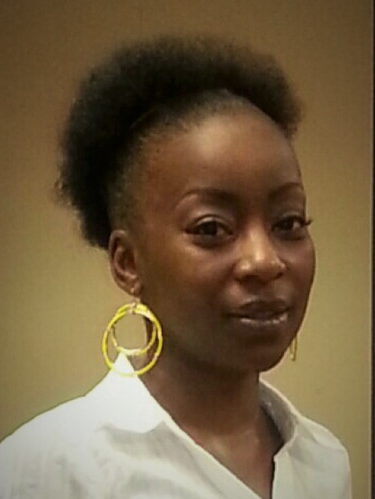 Haneefa Walton retired from the Marine Corps in 2015 after serving 15 years, and moved to Marietta in 2017. She is studying for a degree in journalism and emerging media with a minor in Political Science at KSU and will graduate this July. She is a member of the Society of Professional Journalists and the Atlanta Association of Black Journalists.