Two highly-deliberated zoning issues are up for more discussion at the next Kennesaw City Council meeting.
One of the final hearings is regarding the rezoning of 1630 Stanley Rd. from residential to city light industrial and fee simple townhomes. Oakmont Pacolet Acquisitions requested the change for the 46.6-acre property in order to build a warehouse and distribution facility, as well as a residential townhome community. The warehouse plans drew sharp opposition from neighbors when it came to council in January and has faced delays due to site plan adjustments by Oakmont, as well as COVID-19. A petition opposing the rezoning has garnered more than 400 signatures.
A proposed ordinance regarding purpose-built student housing will also be up for a final hearing. The topic has been the subject of much back-and-forth between some council members and Zoning Administrator Darryl Simmons, who presented the most recent revision at Monday's work session.
Simmons proposed the code amendments earlier this year in response to the growing population at Kennesaw State University. Current student housing developments are zoned multi-family and site-specific conditions are attached. The new ordinance would provide "clear parameters to any proposals received going forward," Simmons told the council in February.
If passed, the ordinance could potentially curtail some of the issues arising from the use of current multi-family designations. The student-housing development at 1465 Shiloh Road, for example, has drawn criticism that the use of individual bedroom leases will be used as a workaround to the rule that limits Kennesaw households to three unrelated people. Architect Ryan Lee recently addressed the council with his concerns that it opens the door for anyone in Kennesaw to start leasing by the bedroom to bypass zoning laws.
The new ordinance would automatically apply rules about security plans and coordination with the police department, height requirements, property buffers and property management, but parking has been a source of contention since the proposal was introduced. The current plan requires .75 parking spaces per bedroom, but Council member Pat Ferris was adamant about the inclusion of at least one space per bedroom.
"All this stuff about, well people don't drive, people don't have cars – that is not real world. I guarantee almost all of these kids going there are going to have cars," Ferris said at the work session.
Council member David Blinkhorn pointed out that earlier discussions of the ordinance included the apartment complex providing bus service to campus, but the current plan only requires the developer to provide a dedicated location for a bus to pick up and drop off, without guaranteeing any kind of agreement for bus service with the university. He requested that be changed in the ordinance.
Also on the agenda for the regular meeting on Aug. 17: the final hearing for the millage rate. Kennesaw's maintenance and operations millage rate will remain at 8.00, with the bond millage rate remaining at 1.5. This will result in a net increase in taxes from M&O of 6.2 percent, and an increase in taxes levied by the bond millage rate of 7.0 percent. The first hearing allowing public comment was held Aug. 10, but there were none.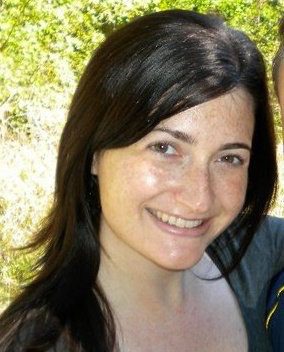 Rebecca Gaunt earned a degree in journalism from the University of Georgia and a master's degree in education from Oglethorpe University. After teaching elementary school for several years, she returned to writing. She lives in Marietta with her husband, son, two cats, and a dog. In her spare time, she loves to read, binge Netflix and travel.