Immobilized by a construction accident. Abandoned by an employer.
The only things left are self-advocacy, the love for one's family that transcends borders, and small moments of uplifting kindness.
By Sam Guerrero
ACWORTH, Ga—Autumn sun rays cover his body. The ground underneath his back is warm and firm. He tries to stand up but immediately panics as he sees his legs fold beneath him. In pain, he looks around for help and cries out that he does not know what to do. A person walks over and carelessly grabs him while demanding that he stop playing around.
"No me sueltes, no me sueltes. No siento mis piernas!"
Don't let me go, don't let me go. I can't feel my legs, he painfully pleads to his co-worker holding him up by the shoulders. Although he is not fully aware of it yet, both his kneecaps are broken and his ability to walk has been utterly compromised, as well as his relationship with his employer.
The accident
During the bright morning hours of September 6, 2022, 49-year-old Garin Barajas had just started his workday in street construction. He was ordered to unfasten the industrial chains around the heavy equipment that sat on top of a trailer. After removing the lever load binders—used for tightening and keeping the equipment in place during transportation—all that was left were the chains.
"Thick, heavy chains made out of a steel alloy mixture are used for their durability when transporting graders, end loaders and bulldozers," Will Perez, project manager for MarDon Construction, said.
Although Perez works in residential and new home construction, his degree in Construction Management, precisely his knowledge of heavy civil projects, gives him an insight into the type of labor Barajas was involved in.
"The nature of the job is dangerous, and you have to know what you are doing because let's say there's too much tension, it can end up breaking down the chain."
With a stable grip on one of the chains, Barajas stepped back as he was working to remove it. He then stumbled back as his foot tripped over an unknown object and pulled on the chain for leverage. Wrong move. Barajas was on the floor in a matter of seconds along with the loose chain that had struck him across both kneecaps.
"Cargenlo, métanlo, y déjenlo ahí abandonado." Carry him, put him in and abandon him there.
The brief, yet unsettling order Barajas' boss gave to his employees was to get him in the truck, take him to the emergency room and abandon him. Barajas believes the goal was to not have the company be liable for covering his medical insurance and to avoid an investigation altogether because of his immigration status.
"What happened to Barajas is not what's supposed to happen," Perez said. "If the construction site is sizable, it requires a safety officer to oversee that everyone is following Occupational Safety and Health Administration regulations. They should have called 911 and let the paramedics pick him up to avoid complicating his injury."
At the hospital
Barajas received surgical treatment on his knees because of his fractured patellar bones along with a cast around each leg. The news the doctor gave him was more distressing than not having the presence of his family—Barajas would not be able to walk for a minimum of eight months, let alone walk in the manner he was used to again.
He was one of the lucky ones. According to Bruce Grant, a Construction Management Professor at Kennesaw State University, "Trips are the number one cause of injuries and fatalities in the construction industry. They amount to thirty-four percent of all construction worker deaths."
Living with the repercussions from the accident weighed down tremendously on him.
"I wanted to die," Barajas said. "I didn't know what I was going to do eight months without working, without being able to support my family or myself."
Barajas fell into a depression-like stage, shattered by the injury's turmoil. It was not until a few months after that he made friends with a Hispanic cleaning lady who encouraged him to look at this phase in his life as temporary. It was her attentiveness and kind words that motivated him to strengthen his leg muscles during rehabilitation.
"Como amanesciste?" (How are you today)
"Me siento mal." (I don't feel well)
"No, echale ganas higo, vente. Párate." (No, give it your all son, come on. Stand up)
"Ya te trajieron esto, ahorita te lo traigo." (Did they bring you this already, I will bring it to you right now)
Soon, the nurses started to see Barajas walk slowly during the evenings, grabbing onto the plastic edge in the hospital corridors for support. Sometimes they would see him cry as he would stop from not being able to bear the widespread pain in his legs. They would walk up to him and give him a hug to console him. Eventually, these considerate moments combined with his will to walk again allowed him to get released from the hospital in January.
Life after injury
After losing his house due to overdue payments, Barajas was forced into renting a single room in someone's house. He spends most of his time at the mini-mall on Bells Ferry Road because of his familiarity with the location and the service-oriented shops: laundromat, small Mexican restaurant, bakery, and pawn shop. For people that frequent the area, Barajas is an inspiring figure.
Oralia Paz, Las Tres Princesas Bakery employee, was friends with Barajas before his construction accident.
"It surprised me and the doctors how much strength he has," Paz said. "His dialysis before was a previous obstacle for him, but he did not let that slow him down. I mean as a naturally active person, he was still hard at work. After this accident that left him wearing leg braces, I worried about him though."
She mentioned that there are days he comes in and stays there for hours and sits by himself. Oftentimes, she has observed him getting agitated and upset that he cannot move around the way he used to.
"Anybody else would have lost their will to live," Paz said. "But not him, no, he holds on for his family and it shows in the way he is out there every day walking on his feet."
Comfort in educating oneself
Garin Barajas has currently filed a claim against his employer to receive workers' compensation benefits.
As an undocumented worker, Barajas felt he was alone, struggling to advocate for himself more than he already was living in the United States without his family. However, with the help from attorneys similar to Emanuel Dressie, managing partner of Dressie Law Firm in Atlanta, soon he was comforted by the information he obtained.
"Under case law, specifically beginning with the 1996 court case decision in Dynasty Sample Company v. Beltran, 'the immigration status of employees does not deter their eligibility of workers' compensation,'" Dressie said. "Georgia courts have held that ruling as long as there is not a link between the person's status and the workplace injury."
Education and free consultations with workers' compensation attorneys can help boost the morale of people like Barajas when dealing with these life-altering injuries in the U.S.
Ultimately, "You learn from the people around you and how they face obstacles," Barajas said. "Watching my mother battle cancer during my early adult years and how resilient she was, set me up to deal with this injury, and that is a blessing."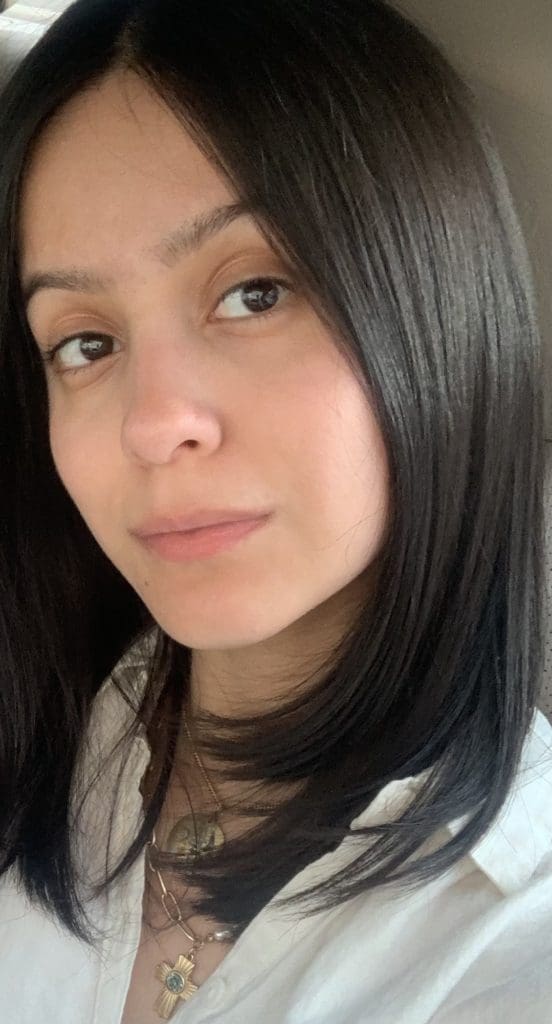 Sam Guerrero is a freelance writer graduating from Kennesaw State University with a bachelor's degree in journalism. Guerrero covers health & wellness and provides a voice to local humanitarian narratives