By Rebecca Gaunt
Edson Macedo unsuccessfully appealed to the Kennesaw City Council last week after his site plans for 20 backyard chickens were rejected three times by city staff.
His North Main Street property is 2.6 acres. But even though two acres is the minimum required by city ordinance, zoning administrator Darryl Simmons said the property does not meet the rest of the criteria.
The site plans submitted by Macedo did not meet the requirements that the building used to house the chickens be set back 200 feet from each property line. The animals are also required to be maintained at least 25 feet from any residential property line and "there shall be not less than 5,000 square feet of fenced lot area not covered by the principal structure for each animal, unless the property is a bona fide farm."
"We understand that because it's residential in nature, and we also understand the proximity of other residential units in that area, we understand that a nuisance of high probability may occur in the form of odor, in the form of proper containment of the animals staying on the property, as well as any visual and/or nuisance that can be created by the number of animals that's being proposed," Simmons said.
Macedo asked for the city to reduce the 200-foot requirement for the chicken coop to 25 feet.
He also proposed a plan for the chickens to be free range without a building, under the provision to keep them 25-feet from the property line, which was also rejected.
"I'm just asking that you all be reasonable enough to change at least to 25 feet from the property line where we can have them civilly and obey the law in the way the law needs to be obeyed," Macedo said.
While Kennesaw's ordinance does not dictate a specific number of chickens in relation to the size of the lot, the ensuing discussion and documents submitted included information about surrounding municipalities for comparison.
Marietta allows four chickens. Acworth and Powder Springs allow three hens per acre up to a maximum of 12. Smyrna does not allow backyard chickens. Austell's policy requires a minimum of 2.5 acres fully-fenced. Unincorporated Cobb only allows one chicken per 5,000 square feet for properties under 80,000 feet. None allow roosters.
"If you have 20 chickens in an open yard, you will start to see either winged predators and/or four-legged critters that start to come out because of this food source," Simmons said.
Council member Antonio Jones was the lone voice in support of Macedo's request.
"I don't think we should be in the business of trying to prohibit a person trying to take care of his family by providing food," Jones said.
Simmons responded, "If he has the minimum of two acres, that's the minimum. But to have 20 chickens you would need much more than two acres for it to be done properly. He doesn't have that."
Macedo rebutted the city's argument saying the ordinance was vague and did not specify that he had to meet all four criteria.
The final vote in favor of Simmons' recommendation to deny the request was 4-1.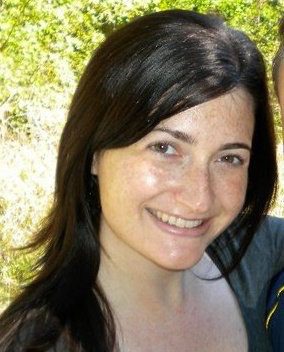 Rebecca Gaunt earned a degree in journalism from the University of Georgia and a master's degree in education from Oglethorpe University. After teaching elementary school for several years, she returned to writing. She lives in Marietta with her husband, son, two cats, and a dog. In her spare time, she loves to read, binge Netflix and travel.