By Rebecca Gaunt
The Cobb County school board voted Thursday to uphold Superintendent Chris Ragsdale's decision to fire teacher Katie Rinderle, in spite of the opposing recommendation of a district-appointed tribunal of three retired Cobb administrators.
Parents complained last March when Rinderle used the book "My Shadow is Purple" in a lesson for gifted fifth graders. The picture book, which Rinderle purchased at her school's book fair, is described on the back cover as "a heartwarming and inspiring book about being true to yourself and moving beyond the gender binary."
"We are disappointed in this decision, but not surprised," said Mike Tafelski, senior supervising attorney for children's rights at the Southern Poverty Law Center, in a press release. "We knew this was a predetermined outcome dictated by Chris Ragsdale and the Cobb County Board of Education majority. They continue to prioritize discrimination, bigotry and retaliation in Cobb County Schools. And we will continue to hold them accountable for their unlawful conduct. This is not the end of this case. This is the beginning."
The 4-3 vote by the school board was split by party lines, with the Republican majority supporting Ragsdale's decision to terminate Rinderle.
Though the tribunal said it agreed that Rinderle had violated district policy, it did not agree with the district's assertions that she was "uncoachable." In the five-page document, in which the educators recorded their findings, they struck through part of a statement that she'd lost the confidence of the entire Cobb community, and specified the Due West Elementary School community.
To read more on the tribunal and view the document, click here.
The Courier reached out to the SPLC, which, along with Craig Goodmark of the Goodmark Law Firm, defended Rinderle to ask what's next.
"The Board's decision has legal implications and consequences. We are evaluating all options and we fully intend to ensure that Katie's rights, as well as all teachers and students across Georgia, are protected from unconstitutionally vague laws…we encourage teachers and students who are being harmed by these repressive laws and policies to contact us," Tafelski said.
One of the speakers at Thursday's meeting was Kim Carlton, a former Cobb teacher. She told the board she retired because she no longer felt valued or respected enough to choose teaching materials.
Tafelski echoed her sentiments in his comments to the Courier.
"Teachers have already been self-censoring in the classroom due to Georgia's new laws and this decision only creates more fear and confusion," he said.
Other public commenters spoke in support of the superintendent.
Pamela Reardon said, "I would like to thank Superintendent Ragsdale. I would like to thank the other members of the board who lean right and appreciate that the assembly passed a [divisive concepts] bill that enables parents to be parents and teachers to be teachers."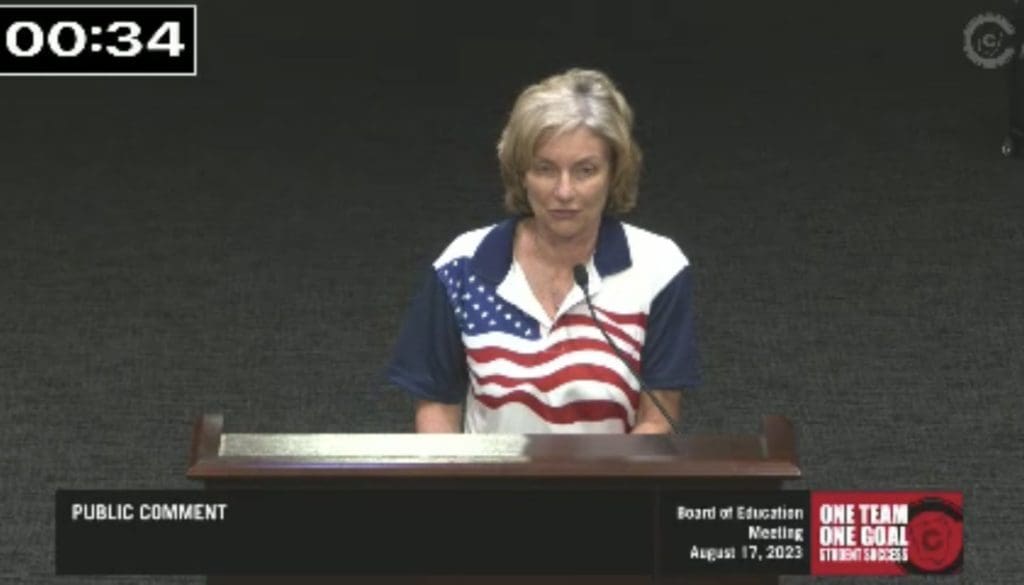 Post 4 board member David Chastain made the motion to reject the tribunal's finding and support the superintendent's recommendation to terminate Rinderle.
Becky Sayler, the Post 2 board member, requested to table the matter "to be considered within the timeline permitted by law until such time as we can discuss this matter further." Her motion failed 4-3.
"I am disappointed in the district's decision to terminate me for reading an inclusive and affirming book – one that is representative of diverse student identities," Rinderle said. "The district is sending a harmful message that not all students are worthy of affirmation in being their unapologetic and authentic selves. This decision, based on intentionally vague policies, will result in more teachers self-censoring in fear of not knowing where the invisible line will be drawn. Censorship perpetuates harm and students deserve better."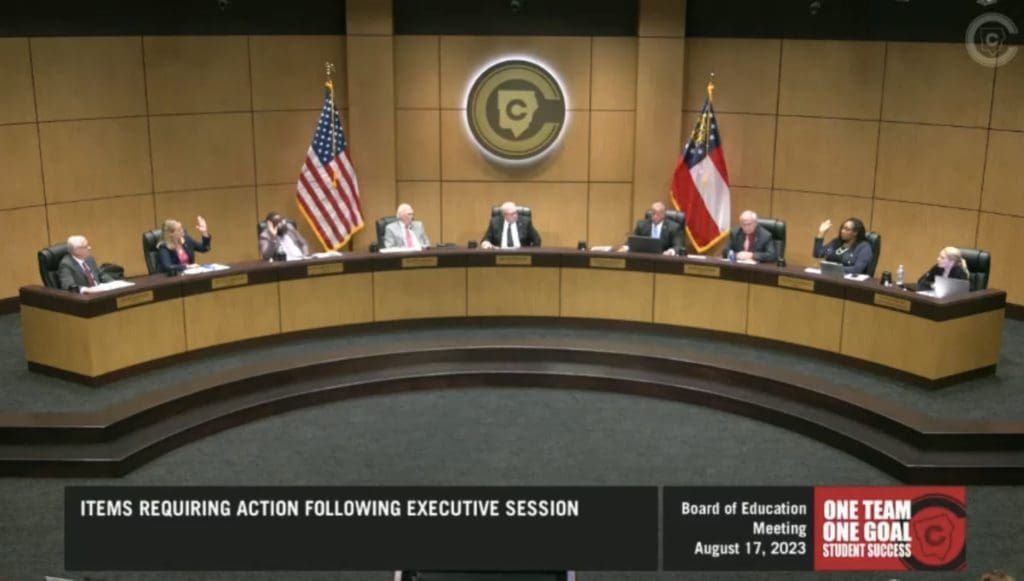 Post 3 school board member Leroy Tre' Hutchins voted not to fire Rinderle. On Facebook, he posted an apology to teachers:
Many of you have reached out concerning your fear in teaching in today's climate…we have an obligation to ensure our policies and Administrative Rules are clear and concise and free of ambiguity.
I am reminded of our dialogue around the Resolution to ban CRT and the 1619 Project. Specifically, I requested a definition so the people we are responsible for; our educators, students and the community would be fully aware of our intentions as a Board. At that moment, my request was denied and we passed the Resolution without a working definition. My fear would be that divisive concepts would become a catch all for controversial topics. Subsequently, the State of Georgia has since clearly defined Divisive Concepts in state law.
As Board of Education members, we are responsible for periodically reviewing all policies that govern our District, to ensure we have given every educator the tools they need to be successful and not just guardrails.
Sayler also released a public statement:
Today the board voted to uphold the Superintendent's decision to fire Katie Rinderle. I voted against this.
Now that our decision is over, since the hearing was completely public, and since I am an elected official accountable to my community, I think it is appropriate for me to share why I voted no. These are my own personal opinions and not the opinion of the board.
Ms Rinderle read a book to her class. That book was purchased at the school book fair. As a teacher myself, I know that no matter how many resources are uploaded into CTLS, there is something irreplaceable about doing a read aloud with a picture book in hand. Read alouds are not lessons unto themselves – they are times of connection to the story itself, to each other, and to the literary devices used in the story.
I want our schools to be compassionate places. I want teachers and students to be able to read a wide variety of books, to see themselves in those books, to see someone they have nothing in common with in those books, to think critically about what they're reading, to learn something new, to disagree and to agree with what they read, and to perhaps become more empathetic after reading them. To all the parents concerned that it's too hard to hear about a child who does not feel they fit in as a boy or a girl, I would challenge you to consider how difficult it is to be the child who doesn't fit in. As a community, let's do what we can to tell that child they belong.
The Courier reached out to Chairman Brad Wheeler to ask why the board overrode the tribunal's decision, if there were concerns that doing so would lessen the public's faith in the process, and if there are plans to update or clarify policies. In an email he wrote:
After review of the hearing transcript, and an executive session discussion, board members voted what they thought was appropriate. Four supported the Superintendent's recommendation, three did not.
It is my job, for our students and families, to keep classrooms safe and focused on academics. Our policies do exactly that and I am proud for all of our students to learn from teachers who take their responsibility to parents seriously. Our policies are reviewed regularly.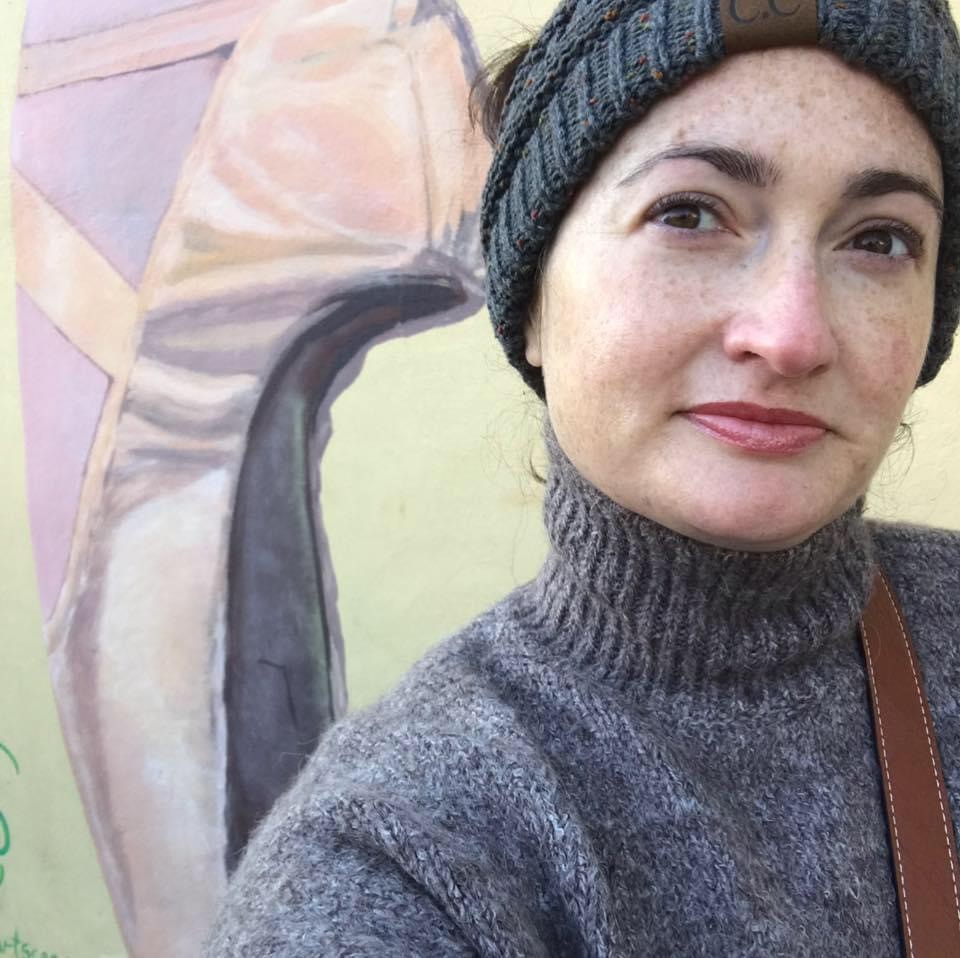 Rebecca Gaunt earned a degree in journalism from the University of Georgia and a master's degree in education from Oglethorpe University. After teaching elementary school for several years, she returned to writing. She lives in Marietta with her husband, son, two cats, and a dog. In her spare time, she loves to read, binge Netflix and travel.