The Cobb County Superior Court held its inaugural graduation for the Parental Accountability Court on Tuesday, September 17, 2019, with words of encouragement delivered to the graduates by Gov. Brian Kemp.
Kemp echoed the words of his high school football coach "It can be done" to the graduates of the Parental Accountability Court.
"People (were) probably telling you that it wouldn't be possible, or you thought that, that you weren't good enough maybe you have been knocked down before, I know I have; many of times," Kemp said. " Probably there were people that thought you might not get up, dust yourself off, get back in the game, but you did it! It can be done, and you did it."
Following Kemp's speech, he, PAC presiding Judge Ann Harris and Coordinator Dana Pell presented the graduates with Certificates of Completion.
PAC is a statewide alternative to incarceration for habitual non-payers of child support. It results in reduced cost to taxpayers. Statewide in FY 2019, the PAC distributed $1.6 million in child support payments. In 2018, the Georgia PAC received an award from the National Child Support Enforcement Association for Innovative Partnership/Collaboration.
The Cobb PAC began in spring of 2017. A collaborative effort of Superior Court Judges, Georgia Department of Human Services' Division of Child Support Services, the program is designed to address roadblocks that may be preventing participants from making their child support payments by using community resources.
"We're not giving them fish, We're teaching them how to fish," Harris said, "We are not giving them a handout we're giving them a hand up, and that makes all the difference."
PAC graduate Sonya Henderson spent a year in the program. She said that she is relieved and glad that it is over and speaks highly of Pell and Judge Harris.
"Dana is a sweetheart," Henderson said. " Judge Harris is stern but fair, and you don't want to disappoint her; she brings a lot of balance."
Participants of the program are offered literacy training and education, employment assistance and placement, job skills training, coaching and mentoring, substance abuse treatment and mental health treatment.
"CobbWorks helps a lot with finding a job or a better job and the program will help you get transportation to and from work," Denise Arnesen, a program participant, said.
The PAC has an 18-month limit that is broken down into four phases: Intake, Phase I, Phase II and Graduation. Participants must meet the guidelines of each phase in order to progress to the next phase. The five graduates in Tuesday's ceremony had to show increased self-sufficiency, increased work ethic and increased child support payments.
"Making payments, coming to court, phases increase with payment consistency and communication," LaShea Turman, Northern Judicial Circuit Coordinator, said. " Participants go to court every month, but it's more like a meeting.
Program participant Cecil Espino, is on his second phase of PAC. While in jail, he learned about PAC from his fiancé who knew fellow participant Arnesen. Espino said that the program has helped him and recommends the program.
"Very helpful. It keeps your butt out of jail," Espino said.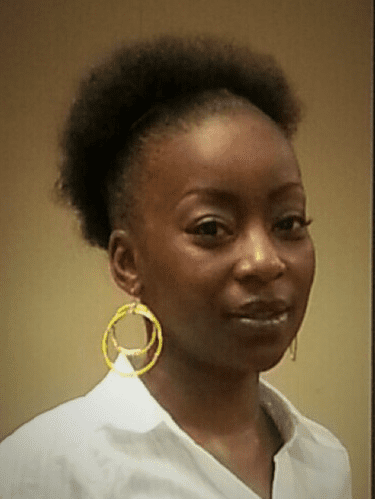 Haneefa Walton retired from the Marine Corps in 2015 after serving 15 years, and moved to Marietta in 2017. She is studying for a degree in journalism and emerging media with a minor in Political Science at KSU and will graduate this July. She is a member of the Society of Professional Journalists and the Atlanta Association of Black Journalists.