The pending retirement of Max Bacon has thrown wide open the race for Smyrna mayor, with no fewer than five candidates vying to become the city's first new leader since 1985.
Among the five, the youngest by some margin is University of Alabama graduate and restaurant owner Ryan Campbell, 26. The co-owner of Chris' Caribbean Bistro on South Cobb Drive, along with his father, Campbell said one of his primary aims is for Smyrna to focus on the next 20 years rather than the past 20 years. He said there is a new generation of residents now living in the city, and he wants to make sure all feel included in Smyrna's vision.
"Smyrna has transitioned," he said. "This used to be a place where you moved temporarily and then went somewhere else. Now it's becoming a place where people want to move and stay."
Campbell said he started thinking about running last year, and received strong support from both his wife and his family upon telling them his idea. Now, the former Nickajack Elementary and Woodward Academy student has launched a campaign focused on building up the arts, improving infrastructure and boosting education.
One of Campbell's ideas involves heavily promoting the arts and creating an arts district near downtown.
"Artists should be a focal point of growth for Smyrna," he said.
Not only can building up the arts help attract new residents, Campbell said it may be able to help bring new businesses to vacant space in Market Village. Shoppers expect more today than just to go into a store and look at racks of clothes, they're seeking experiences for a more interactive retail scene.
A second goal is improving the city's infrastructure by helping to attract and promote the use of electric vehicles, fiber optic cable, LED street lights and 5G internet service in the city.
"The next mayor should be an organizer in chief," said Campbell.
During the next Smyrna mayoral term, which runs from Jan. 1 2019 through Dec. 31 2023, the area is likely to be included in a special district which will vote on charging an additional 1 percent sales tax and joining MARTA. Campbell supports the idea, and feels it carries implications far beyond commute times.
"I do think the future will be more about transit," he said, arguing that transit can play a role in reducing automobile congestion and bringing more equality to the city. Campbell would also like to see Smyrna become more walkable.
At the same time, he's not a fan of increased housing density, touting the importance of "consistency of zoning and the application of zoning laws" to prevent the city's infrastructure from becoming strained. Campbell also is opposed to building any new apartment complexes inside the city limits.
On education, Campbell noted that Smyrna has become a preferred destination for new residents, and that the city's schools should reflect that. Though the city council doesn't oversee local education, the quality of schools nonetheless plays a major role in its future.
"A big hurdle, because of how young the community is, is having the school system in place to support that," said Campbell. "We as a community have to embrace K-12 education. Because of the bottleneck, particularly in terms of overcrowding at the middle school level, it's making parents either have to move out or put their kids in private school in order to feel like they can give those opportunities to their kids. If we are able to solve that problem, the overcrowding problem and the infrastructure problem, people will not only take root here, but it opens up opportunities in terms of stability and openness."
The average age of Smyrna residents is 34, Campbell said, noting that it's a young city ready for a young leader. That said, Campbell also touts his business background and previous public efforts like serving on the Smyrna Housing Authority as reasons he'd make a strong mayor.
"I think it's important that the next mayor has business experience, has experience with zoning, has experience with housing, and I have all of those things," he said. "I've opened my own small business which has done almost $2 million in sales. I employ people who live in Smyrna. These are critical aspects going forward, and we need to have leadership that's as dynamic and agile as the people who lie here."
Lastly, Campbell stresses the importance of diversity, saying there has been only one non-white city council member in Smyrna's 147-year history.
"For 145 of 147 years Smyrna has been around, there was not any diversity in terms of race or religion on the city council," he said. "When you live in a majority-minority city, that's problematic. It is critical going forward that Smyrna is not only diverse, it is inclusive, that we have a city government that's reflective of the people who live here."
From now until election day Campbell plans to talk to as many voters as possible, update his campaign Facebook page frequently and attend debates.
"If someone is having a debate, I'll be there," he said.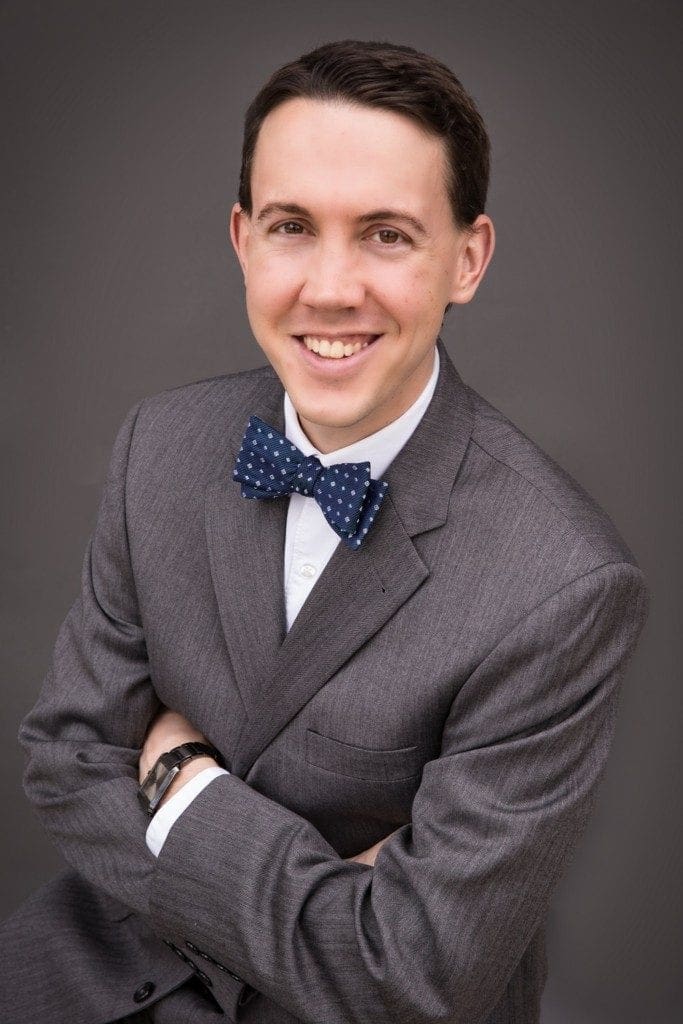 Haisten Willis is a freelance writer who lives in Smyrna with his wife, daughter and dog. He holds a master's degree in journalism from California State University, Fresno, serves on the board of SPJ Georgia and even rides a bike when time allows.