Employees at Georgia Power Company's Smyrna-area Plant McDonough-Atkinson organized an office-wide chili cook-off to raise funds for Lost-n-Found Youth, an organization whose mission is to end homelessness among Lesbian, Gay, Bisexual, Transgender, Queer (LGBTQ) youth.
According to the press release from Georgia Power:
Organized by the Citizens of Georgia Power volunteer chapter, the event raised more than $530 to end homelessness for Lesbian, Gay, Bisexual, Transgender and Queer (LGBTQ) youth in Atlanta.

Citizens of Georgia Power is the employee volunteer arm of Georgia Power Company. With 42 chapters statewide and more than 3,400 members, consisting of employees and their spouses, volunteers contributed more than 143,000 hours equal to $3.5 million in 2018.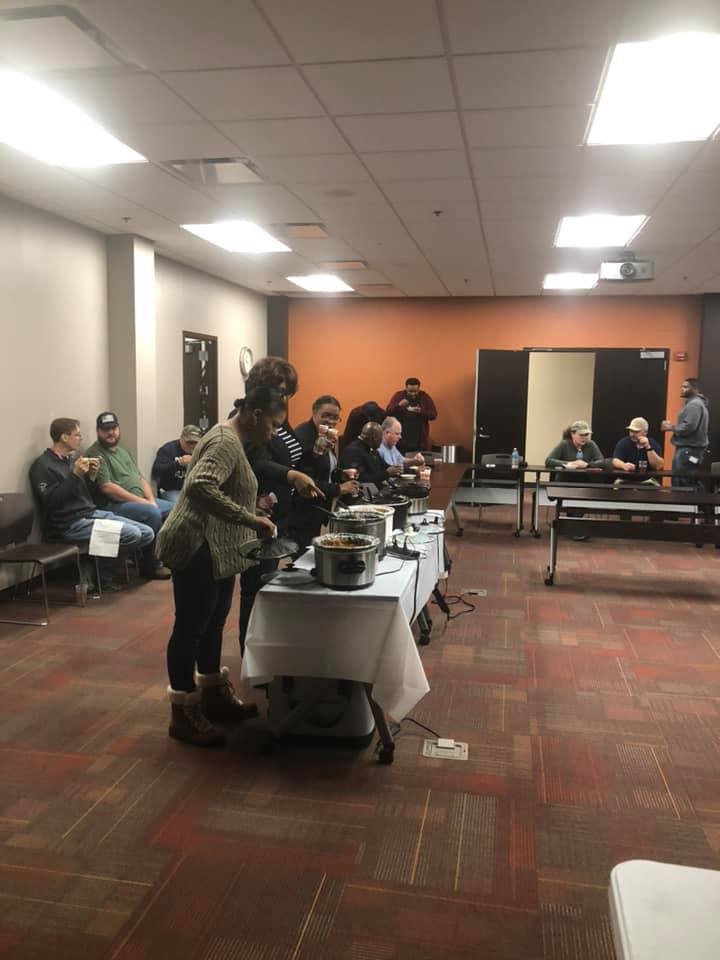 About Lost-n-Found Youth
According to the Lost-n-Found Youth Mission and History page:
Lost-n-Found Youth is the outgrowth of Saint Lost and Found, an LGBTQ homeless youth fund project of the Atlanta Sisters of Perpetual Indulgence.

Founded by Rick Westbrook, Art Izzard, and Paul Swicord after each of them experienced being turned away when attempting to place queer youth into local shelters and youth aid programs, the three resolved that something needed to be done to address the immediate need.
About Plant McDonough-Atkinson
Georgia Power's website describes Plant McDonough-Atkinson as follows:
Plant McDonough-Atkinson represents a major commitment by Georgia Power to ensure an adequate supply of electricity is available to meet the electricity needs in metro Atlanta and north Georgia. Plant McDonough-Atkinson is named for the late John J. "Jack" McDonough – who was Georgia Power's president from 1957 to 1963 and for Henry M. Atkinson, one of the founders of Georgia Railway and Electric Company. Georgia Power retired its coal-fired units at Plant McDonough-Atkinson in 2011 and added three natural gas combined cycle units. These units, located on the 358-acre plant site about six miles northwest of Atlanta on the Chattahoochee River, began commercially operation in 2012. The three natural gas units are capable of producing 2,520 megawatts of electricity and, on average, can supply enough energy to power approximately 1.7 million homes.