The Marietta Police Department has a new exercise room.
According to a public information release from the department, the new fitness room came about as the result of the work of three health and fitness enthusiasts within the department: Major Jake King, Sergeant Josh Liedke and Officer Daniel Van Ness.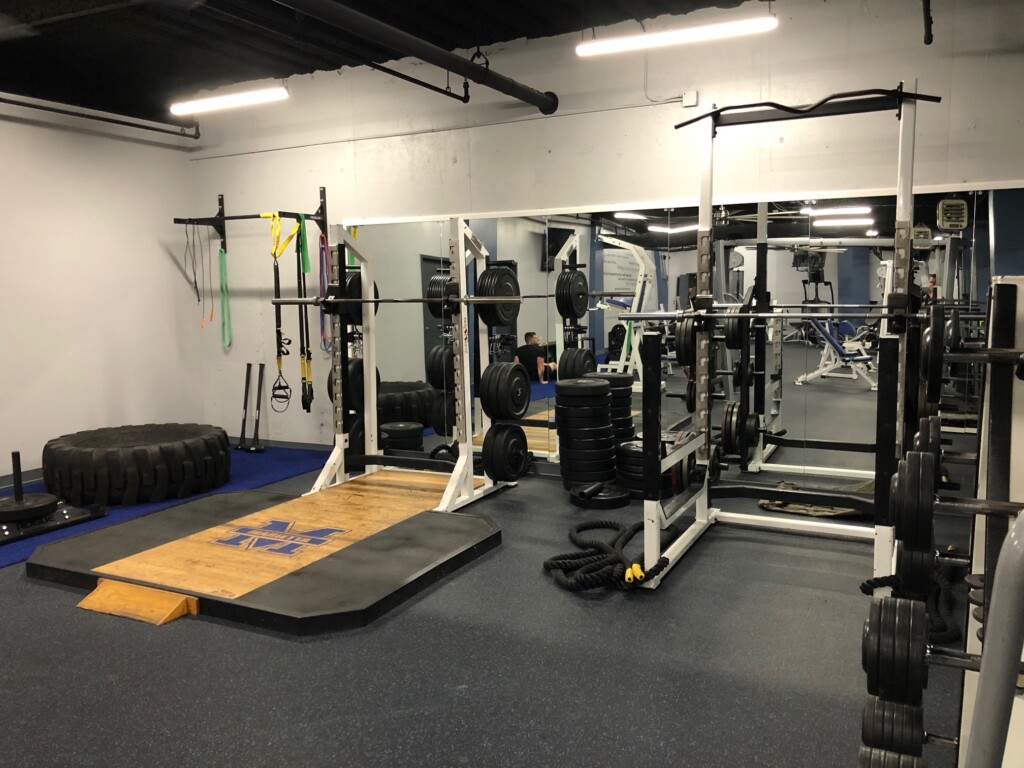 The old exercise room on the second floor, which was replaced by the new facility, "resembled a small office, set up like an exercise room at a modest hotel."
Several years ago, King, Liedke and Van Ness began working on the upgrade. Their plan was to covert the basement, which had been used for temporary storage, into a gym.
"Together they organized the cleaning of the basement, securing of funding, approval from the city and finally the acquisition of dumbbells, free weights and several large pieces of surplus equipment from WellStar Health Place and the Marietta City School system," the public information release stated. "Thanks to their passion, vision and determination, they have transformed the idea into a reality. As a result, all MPD and City Court employees now have a fully functional 1800 square foot fitness center equipped with everything one would need to build a strong body and mind."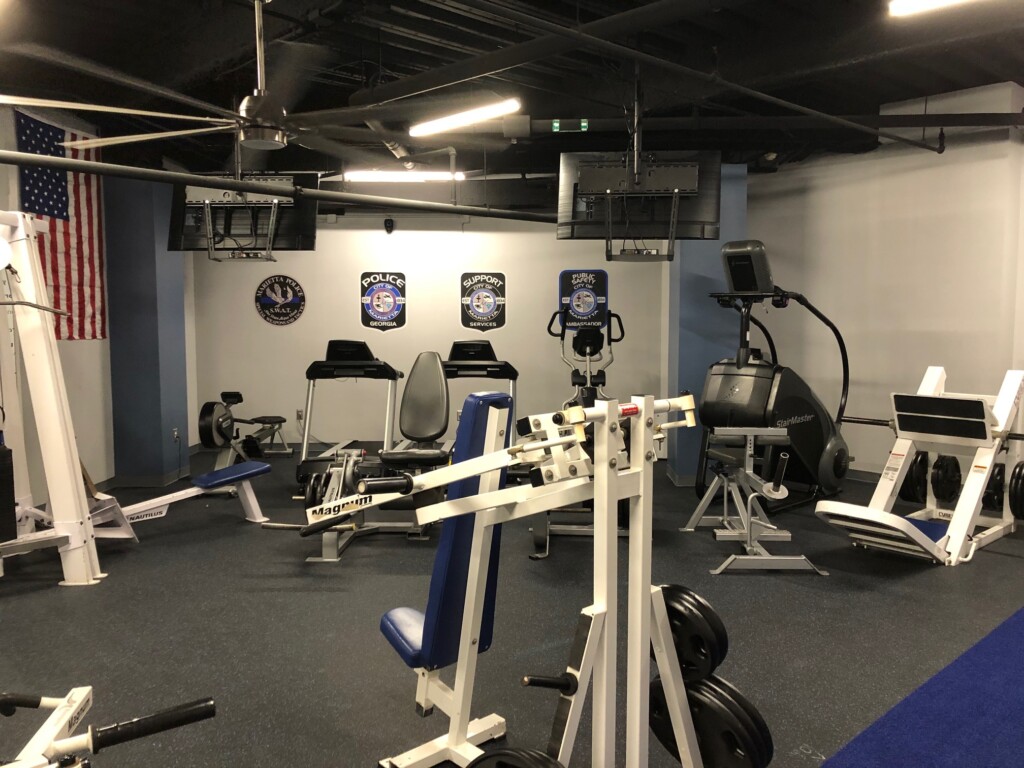 The press release stated:
Exercise is a proven way to alleviate the stress associated with police work and keep our staff physically ready for duty. Like most law enforcement agencies, our employees work on a rotating shift, making it even more challenging for them to find time to stay physically fit. This newly created facility is another important investment in the health and overall wellbeing of all our employees. The MPD recognizes and thanks everyone involved for their donations and hard work that made this new facility possible.